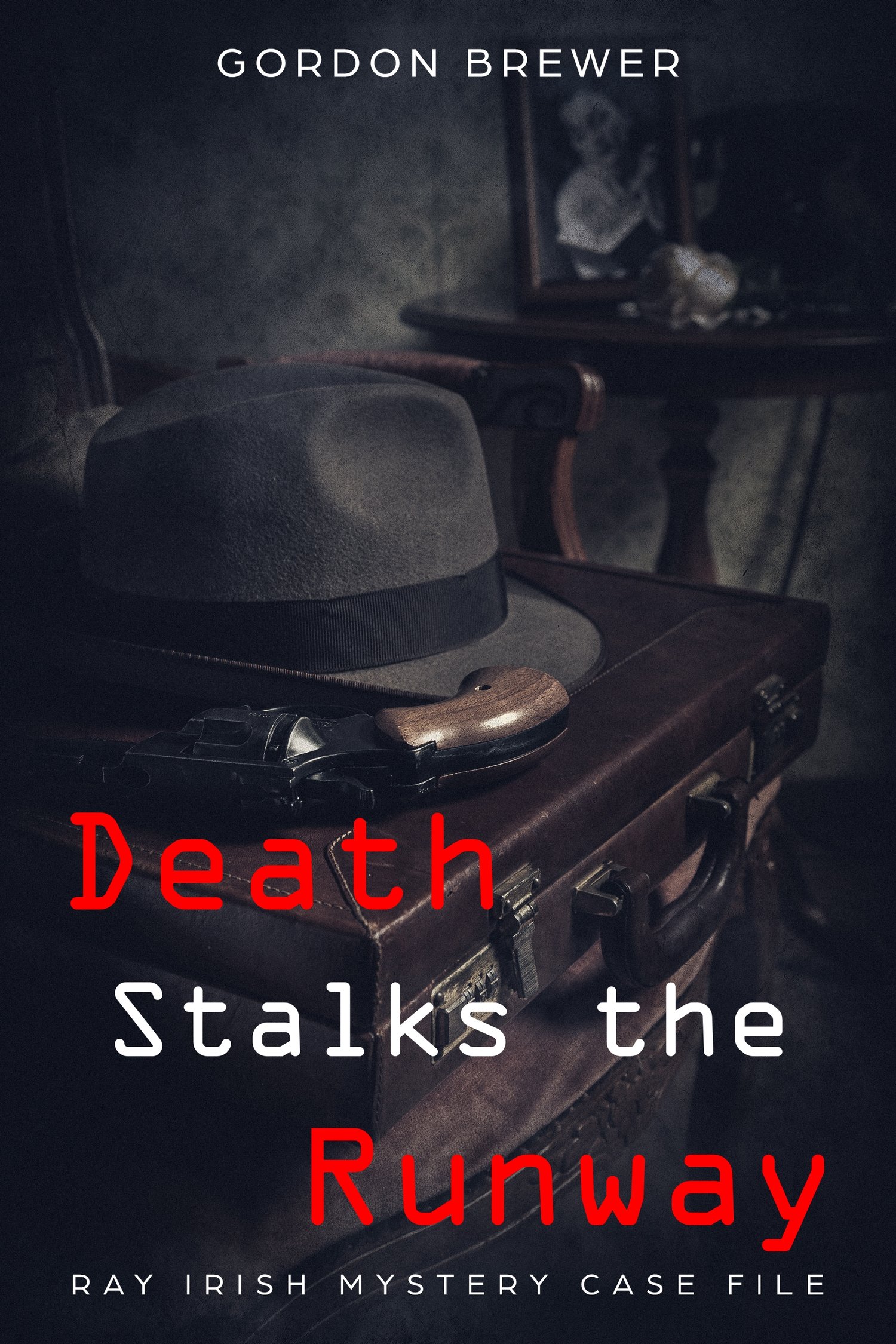 Death Stalks the Runway
On Sale
$0.00
The first gritty tale from Ray Irish

Sitting at a bar drinking whiskey with an old friend, Ray Irish noticed a photographer coming to their table. Bucky had a knack for trouble but Irish had no clue that his next few days would be wrapped up in a tale of pretty models, racketeers, and cold-blooded murder.

The Ray Irish Mystery Case Files follow a hard-boiled private detective with a chip on his shoulder and a whiskey bottle in his desk drawer. Set in in the late 1940s in the rough and tumble world of his adopted hometown, Oyster City, Irish has a reputation for his short temper and hard-headed luck. He's a relatively honest private detective that believes in honor and justice. However, his beliefs are continually tested when trying to survive in a corrupt city controlled by crooked politicians, wealthy crime lords, and colorful grafters.

Whether his case involves deadly racketeers, seductive grifters, or the wealthy and corrupt ruling elite, Ray Irish understands his fate always comes back to one thing.

He must discover the truth behind all of the lies.

The Ray Irish series consists of characters who reflect the less-than-ideal social, moral, and ideological standards of the time period. This includes sometimes offensive language and innuendo used during the 1940s. These stories are intended for adult readers. Due to the sometimes brutal and ruthless nature of hard-boiled private detectives in pulp and noir crime fiction, this work contains graphic violence and/or sexual violence. This book does not contain explicit sexual content.