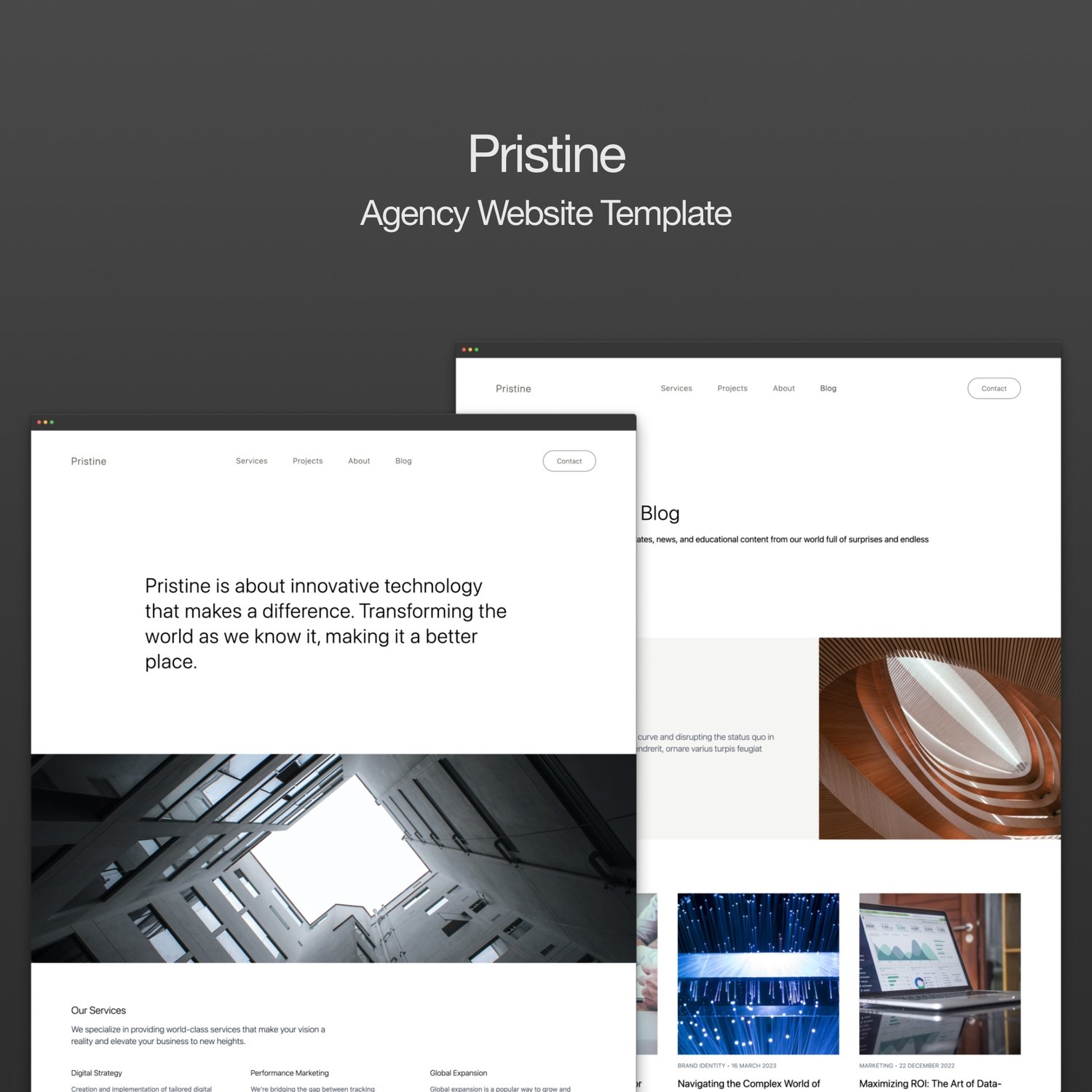 Pristine - Agency Website Template
Pristine is a premium multi-page website template that provides startups and agencies with an easy-to-setup website for showcasing their portfolio and services. It includes six pages, such as Home, About, Contact, Project Details, Blog and Blog Post, and is fully customizable with little coding required.
Pristine template is modern and fully responsive, making it the perfect choice for businesses looking for a professional yet stylish website design.
Under the hood, Pristine template has been carefully crafted using clean code and modern Web technologies, such as Next.js and Tailwind CSS. This ensures your website performs seamlessly and looks flawless on any device, while still allowing for flexibility and customization.
With the available online solutions, having your website production-ready becomes hassle-free: it can be deployed to any hosting platform effortlessly, saving you valuable time and resources.
This template is aimed at Web Developers that need a fast and reliable way to create modern websites for their clients.