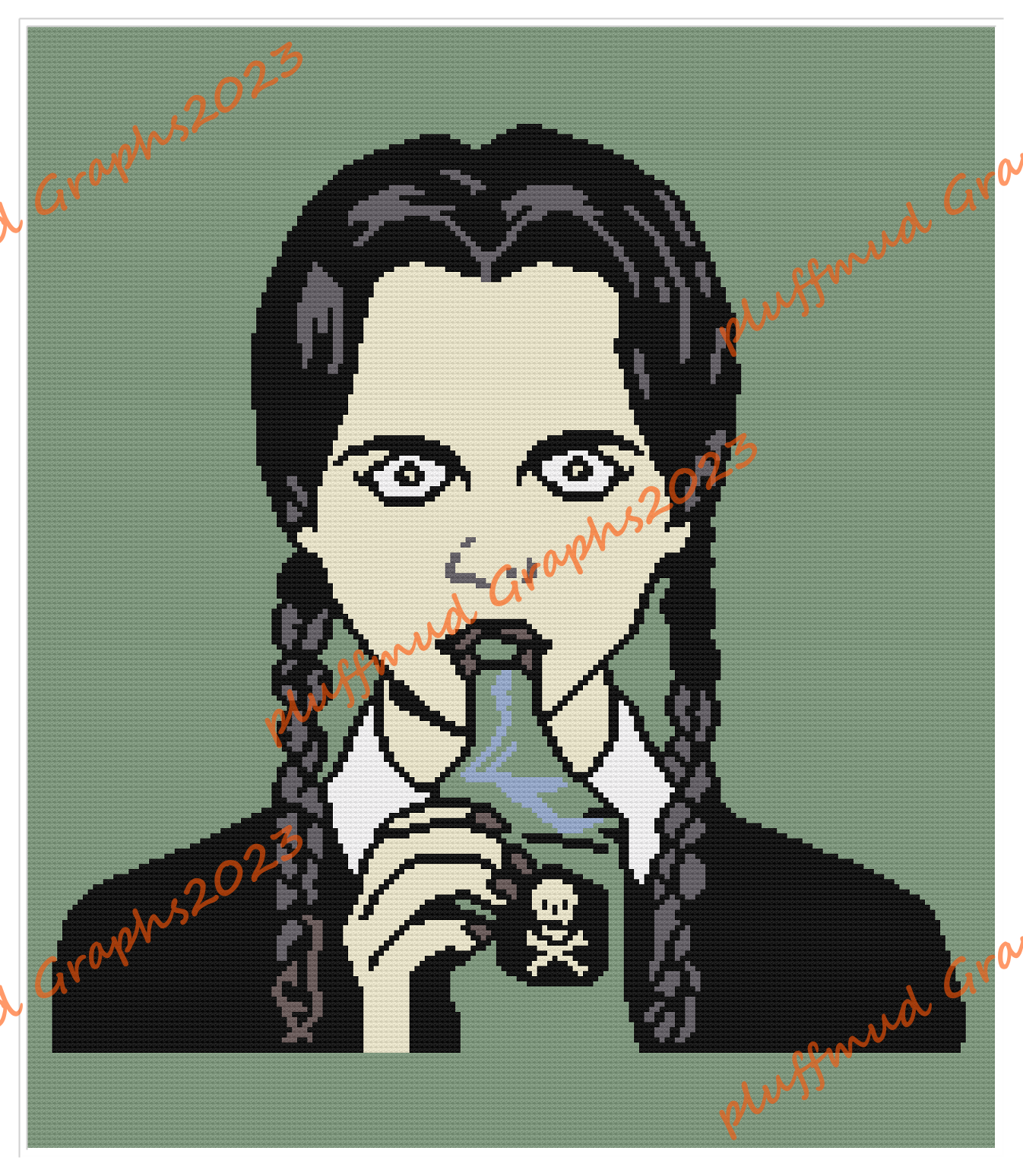 Wednesday SC 190x220
On Sale
This is a single crochet pattern. 190x220. Please do not share, copy or post this pattern. It is meant for you only. AS with most SC patterns, the chaining row doesn't count as row 1. Chain 190 plus1, Turn and SC in 2nd chain from hook, this is the start of row 1. Follow pattern.
This pattern was designed for a H or I hook, And Red Heart Super saver yarn. The size of your completed work, will depend on tension, yarn and hook. Any size yarn and hook should work well with this pattern. Please post your progress and completed project to The Lobby, as well as other sites that you may belong to. I would appreciate a mention or link back to pattern, if allowed in group
Thank you for supporting Pluffmud Graphs.