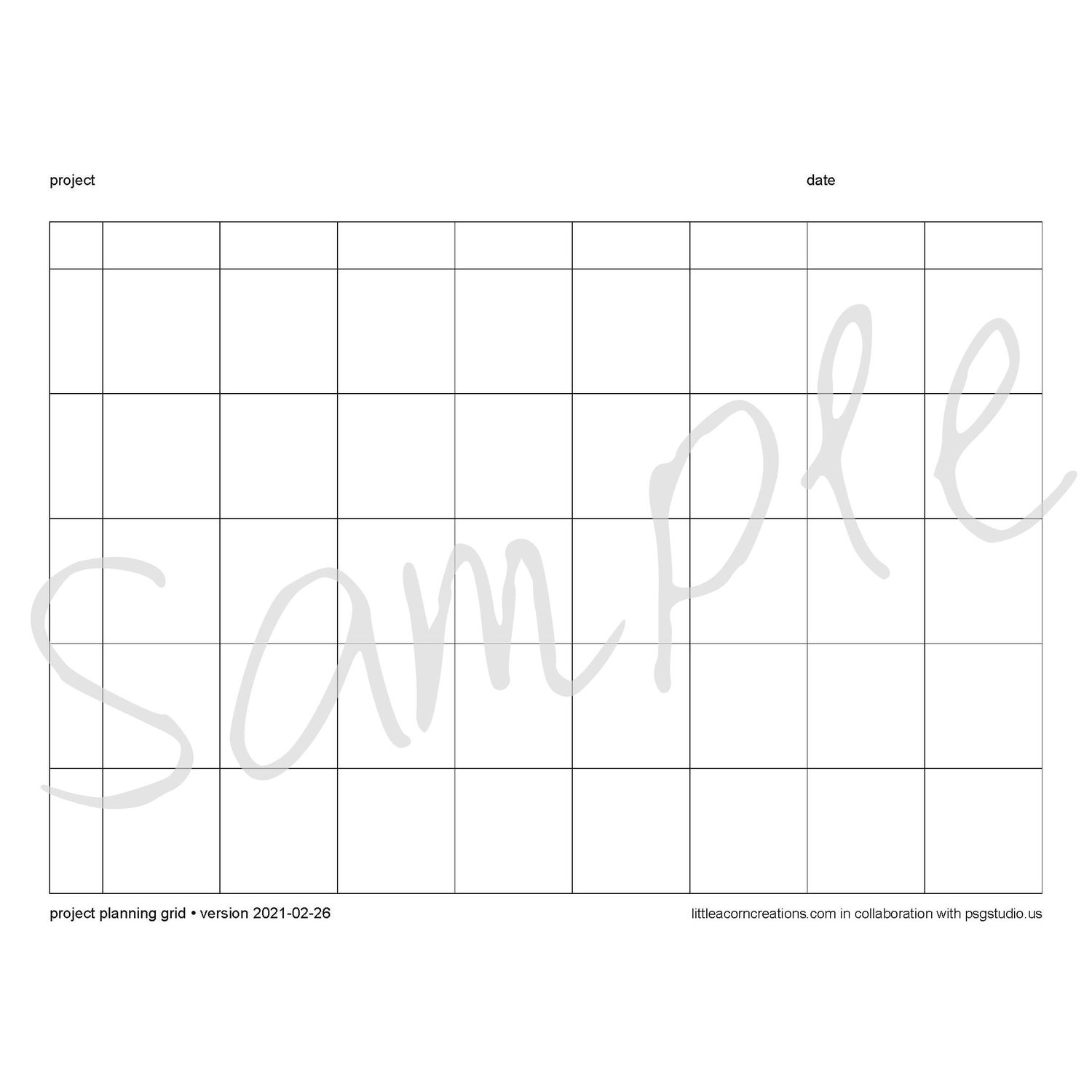 Project Planning Grid
On Sale
Based on the planning grid I created at PSG Studio, this simple form helps guide your project thoughts and planning. The PDF features a table of 8 columns, 5 rows, plus space to write labels.
The PDF is two pages allowing for easy double sided printing if desired. Please refer to your specific device for printing assistance.
My blog post,
focus on finishing
, explores how I use the grid.