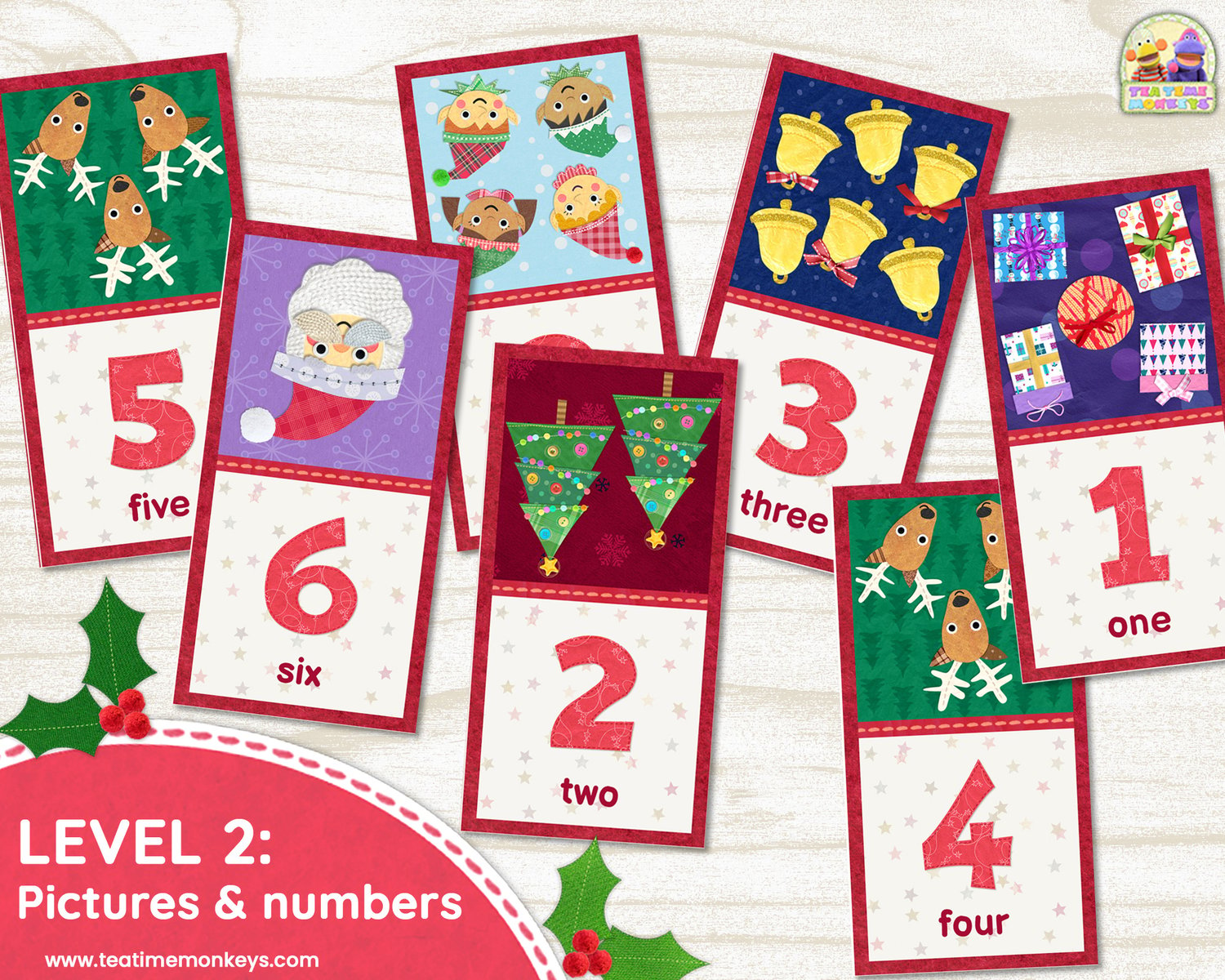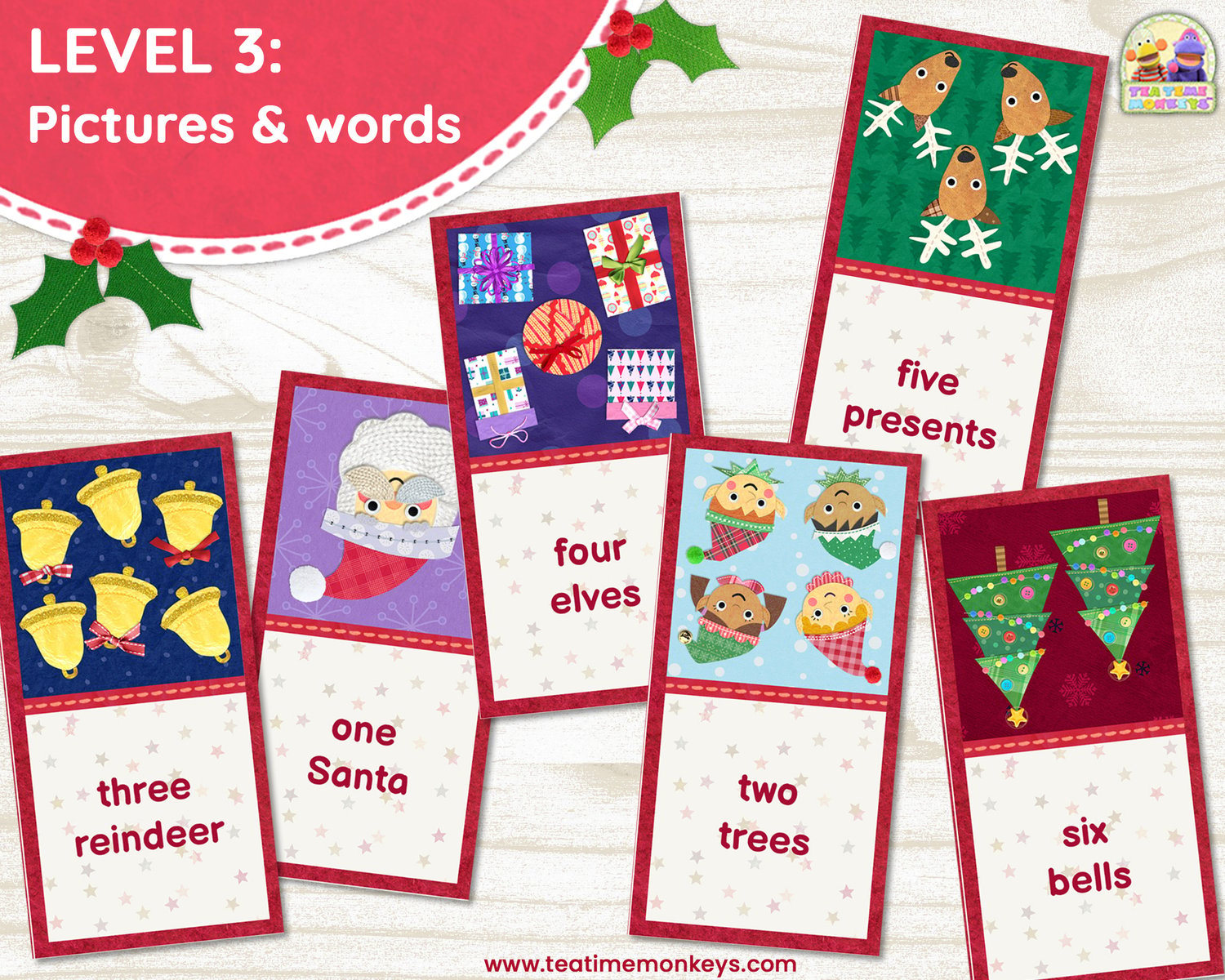 CHRISTMAS DOMINOES! 3 LEVELS: Visual Discrimination, Counting & Reading
On Sale
These super cute Christmas dominoes are a great way to practise some counting, number recognition, early literacy and Christmas vocabulary with your young students! There are 3 different levels of difficulty, so you can choose which version to play according to the age and level of your kids! In the easiest version, children match pictures only. In the medium level, they match the written numbers with the pictures, and in the hardest level they must match the pictures with the written words. 
The game is suitable for 3 - 7 year olds, ideal for 2 - 4 players, and has been tried and tested with my own students. I've provided full instructions on how to make play the Christmas dominoes, with ideas for how best to use the game for each different level of difficulty and age-group. Plus the illustrations are all completely original and designed specially to appeal to little ones! 
Educational Benefits:
Counting and identifying numbers 1-6
Encourages visual discrimination and matching skills
Encourages early literacy skills
YOU GET:
1 SET OF PICTURE ONLY DOMINOES - Level 1: Visual Discrimination (easiest)
1 SET OF PICTURE AND NUMBER DOMINOES - Level 2: Counting & number recognition (medium)
1 SET OF PICTURE AND WORD DOMINOES - Level 3: Reading (hardest)
FULL INSTRUCTIONS - with advice on printing, making and playing the dominoes
TO MAKE AND PLAY CHRISTMAS DOMINOES YOU WILL NEED:
A printer
Sturdy photo paper
A ruler & craft knife
A way to laminate the domino tiles (not essential but highly recommended)
Little kids!
Songs, videos, crafts & other free resources
on our website
!
Original illustrations by Tea Time Monkeys! © 2020 Biggabug