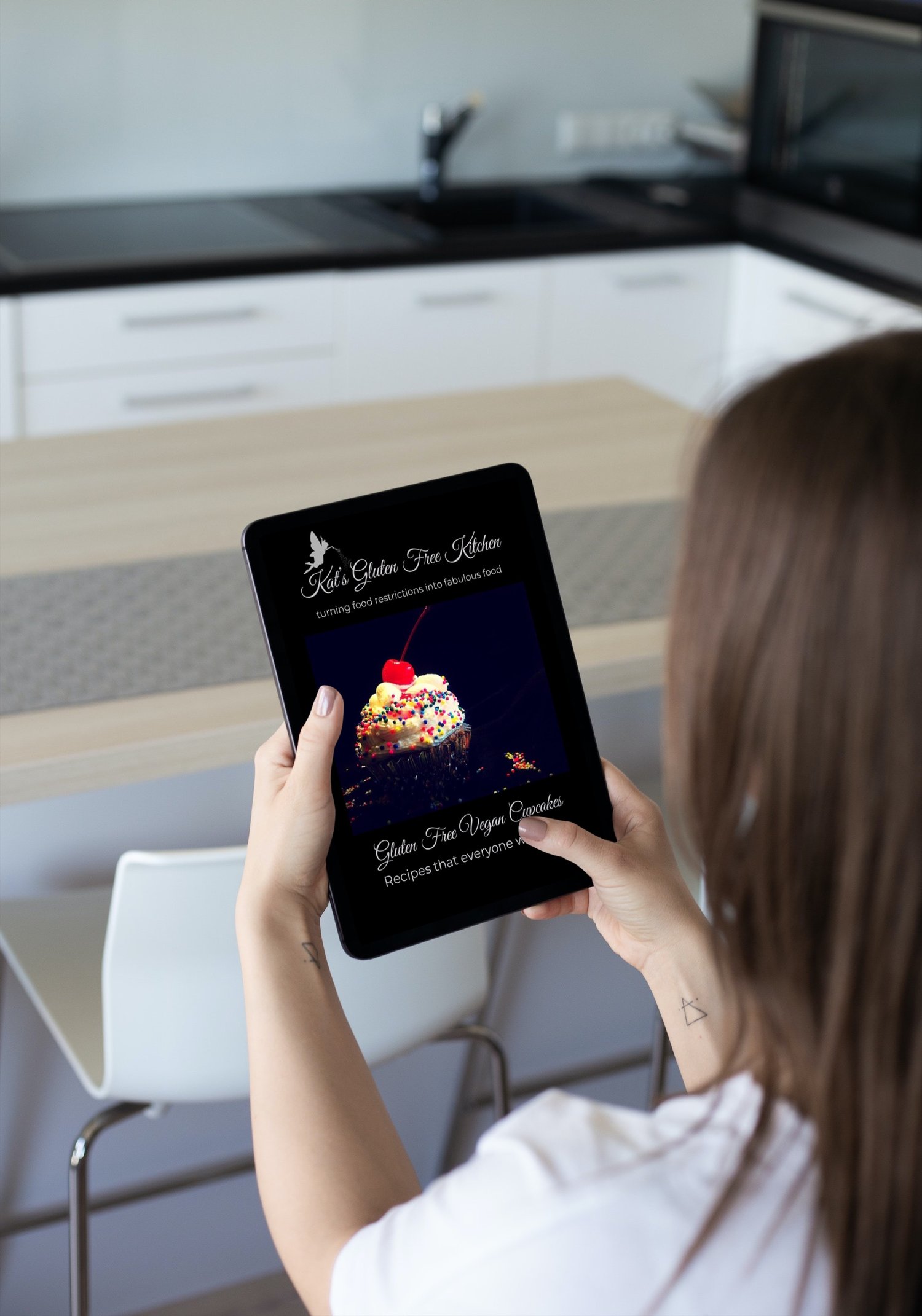 Gluten Free Vegan Cupcakes: Recipes that everyone will love
On Sale
$6.99
Kat's long awaited cupcake cookbook is here! 

Recipes straight from Kat's Cupcake Bakery!
Having food restrictions is difficult... finding good recipes is challenging. Baking gluten free doesn't have to be hard. You can make amazing cupcakes!

Why this book?
Filled with over 25 delicious, proven recipes
mix and match cakes and frostings to make dozens of different cupcakes
Gluten free and vegan! 
Can be customize for other allergies
Recipes can be used at all elevations
Information  on GF flours and other ingredients
tips and tricks to help you be successful 
Facebook group for support and help 
Chocolate, vanilla, banana split, s'mores, carrot, caramel apple! These are just a few of the recipes you will find in this cook book!