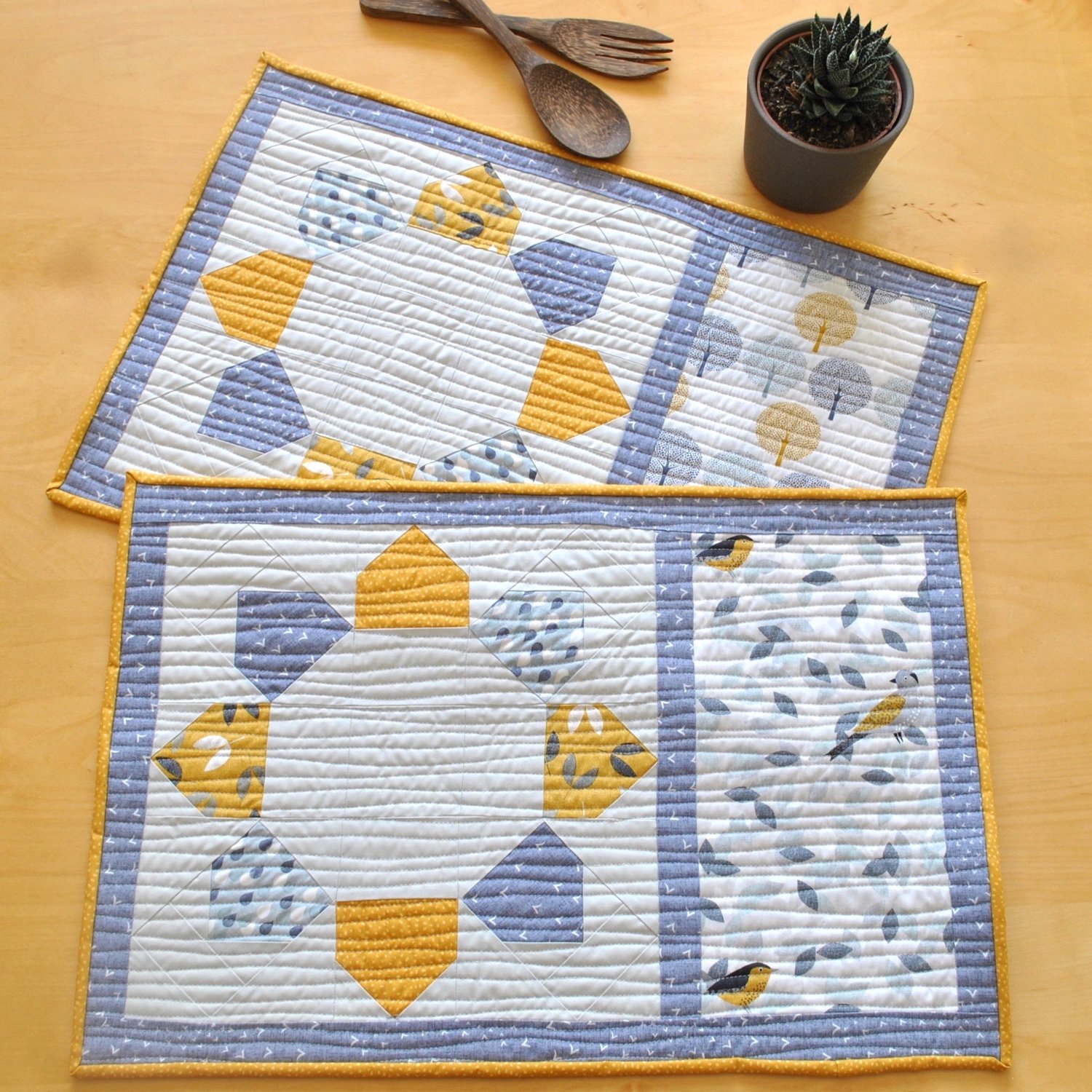 Octagon Star Placemats PDF Pattern
On Sale
This pattern features a pieced star design that I think is perfect for a table mat, with a side panel of a larger feature fabric for your cutlery. 
This pattern includes some seemingly tricky piecing, but with some careful cutting and clever marking, it really is easier than it first looks.
The pattern includes: 
• Full materials requirements
• Full colour instructions
• Cutting Instructions
• Piecing instructions
• Ideas for quilting

Finished size: Approx. 23" x 15" each
Skill level: Intermediate

IMPORTANT: This pattern assumes the reader has the knowledge to baste, quilt and bind the mats.  However for those of you new to quilting I have added some tutorials on this on my website in the Beginner's Quilt Section.

Make sure to read the whole pattern all the way through before beginning your project.

Want to add more items to your cart? Add to your cart, then just close this page and select the next item from the website, the cart will remember what is in it :-) Keep doing that til you are ready to checkout.