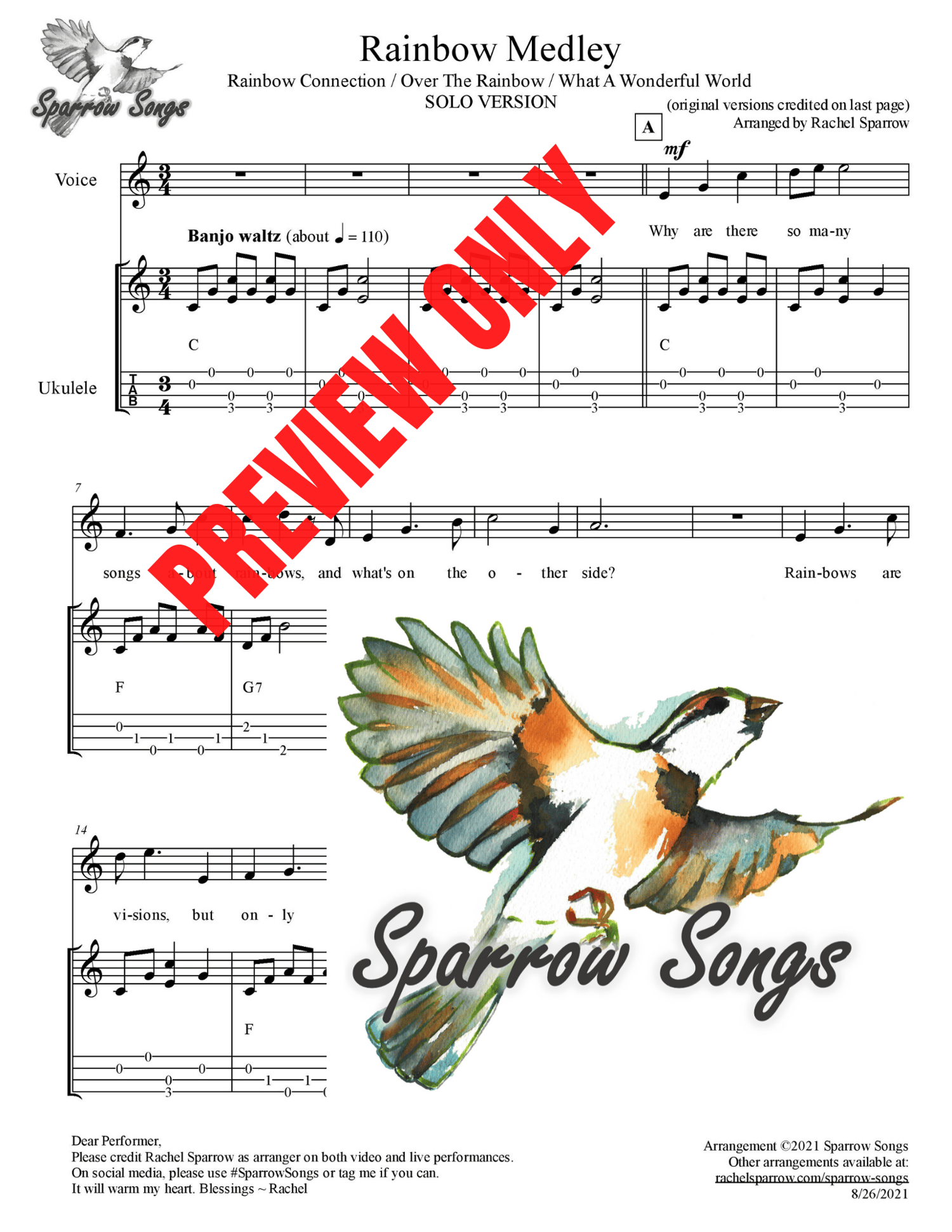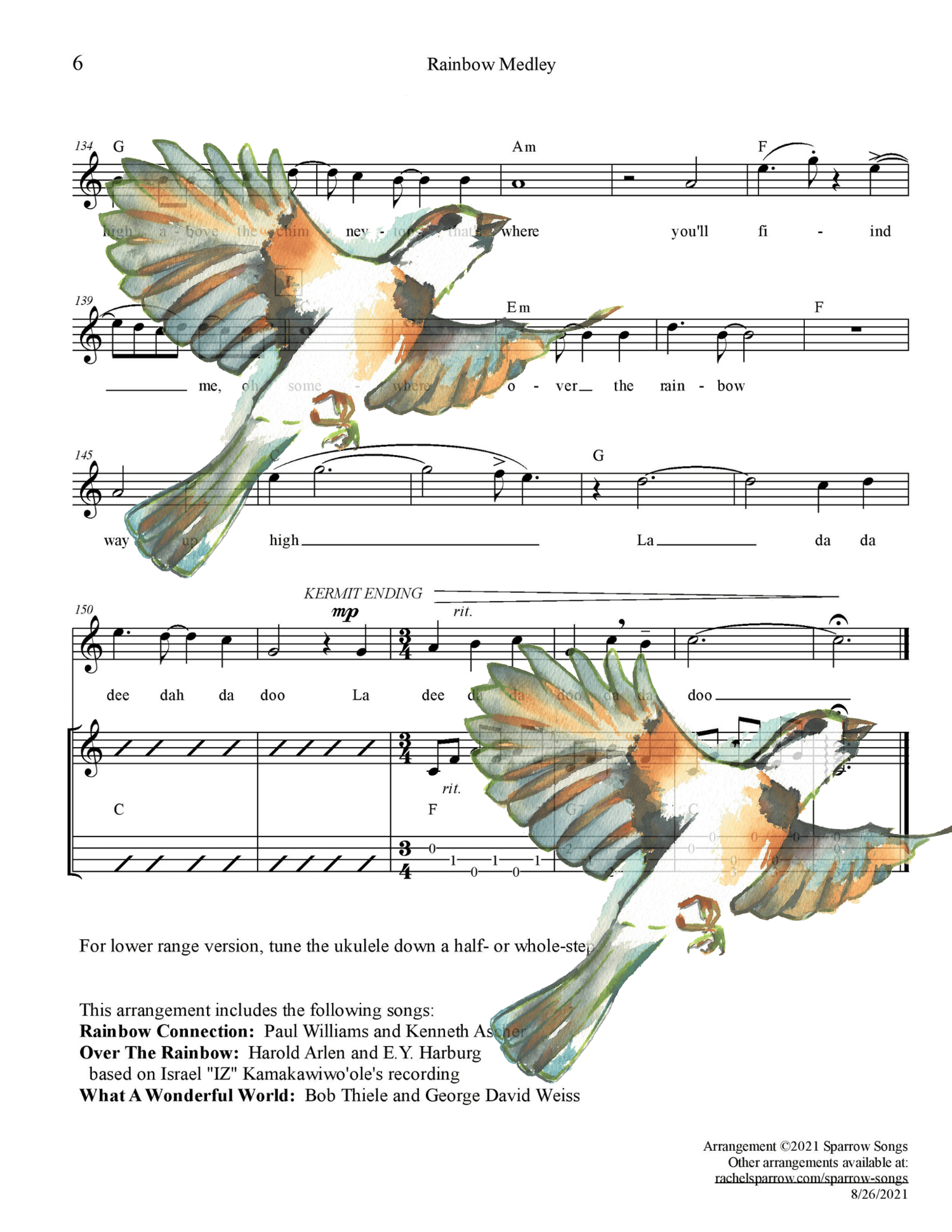 Medley: Rainbow Connection/Over the Rainbow/Wonderful World
On Sale
Pay what you want:
(minimum $5.75)
Beautiful Rainbow Medley Mashup of three songs! You may LISTEN & VIEW sheet music simultaneously (2nd preview page). Your purchase includes 2 downloads of this arrangement.
This is the solo version of this arrangement for ukulele and voice, (it is very similar to the recorded duet/attached video here, duet version of sheet music will be here soon.) For a lower range version, tune the ukulele down a half or whole-step.
-It includes excerpts from the following songs: Rainbow Connection (Paul Williams & Kenneth Ascher), Over The Rainbow (Harold Arlen & E.Y. Harburg) based on Israel "IZ" Kamakawiwo'ole's recording, and What a Wonderful World (Bob Thiele & George David Weiss).