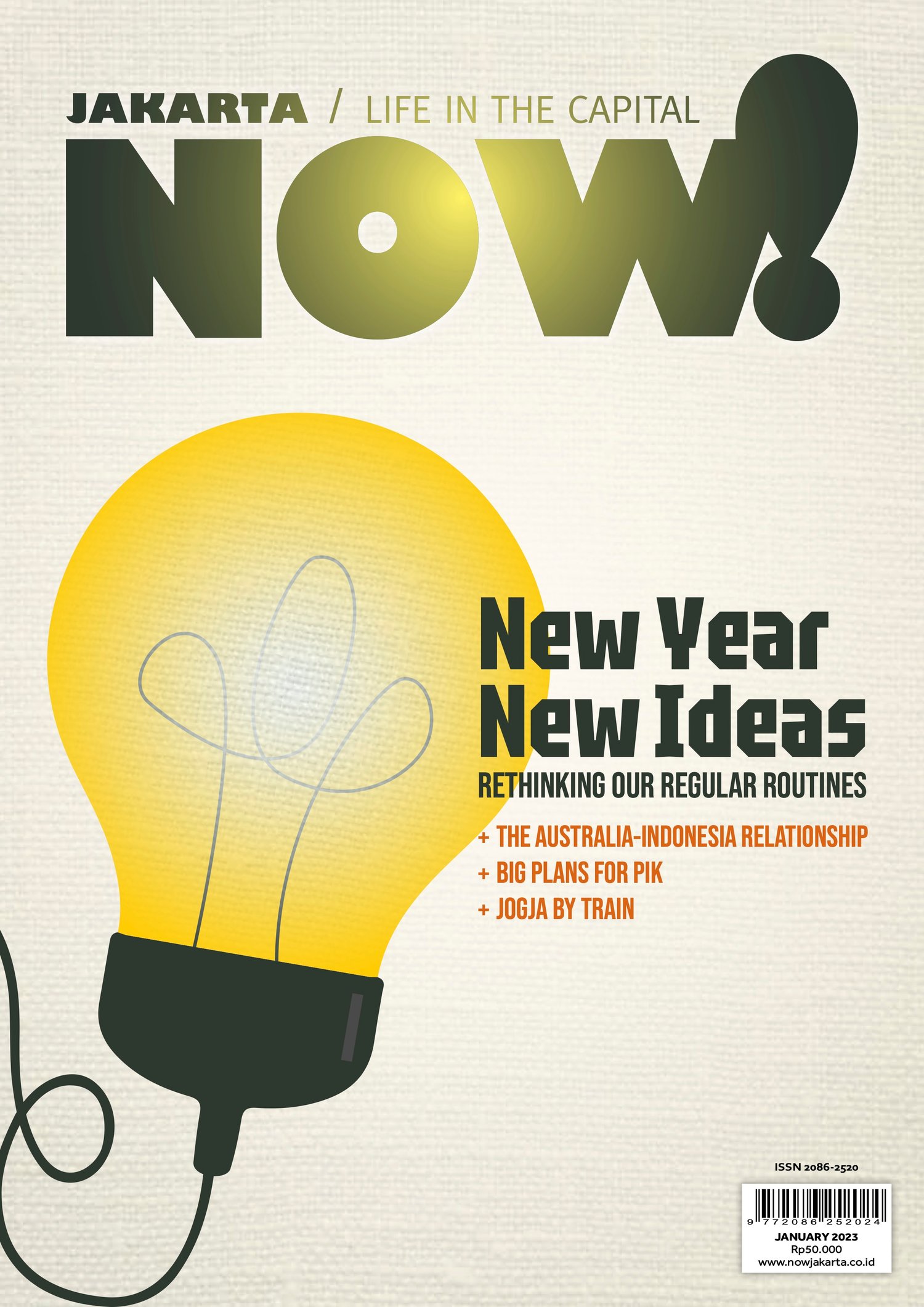 New Year, New Ideas | January 2023
On Sale
 going into 2023 with no new ideas will condemn us to just doing the same things and, surprise surprise , having the same results, so let's start now to find new ideas in each of our different pastimes and businesses and see what better - or at least different - results we get.
In our January Digital Issue of NOW! Jakarta we bring some new ideas , in the hospitality business, in aviation, in food and beverage, in industry and in the way we think (maybe the most important!) to help you to start that process.
We also bring you a round up of stories about our big and powerful neighbour to the south, Australia, and the many things they are doing to help Indonesia's progress.
We hope you enjoy this issue and we wish all our readers a wonderful, happy, successful, peaceful and above all healthy 2023 .