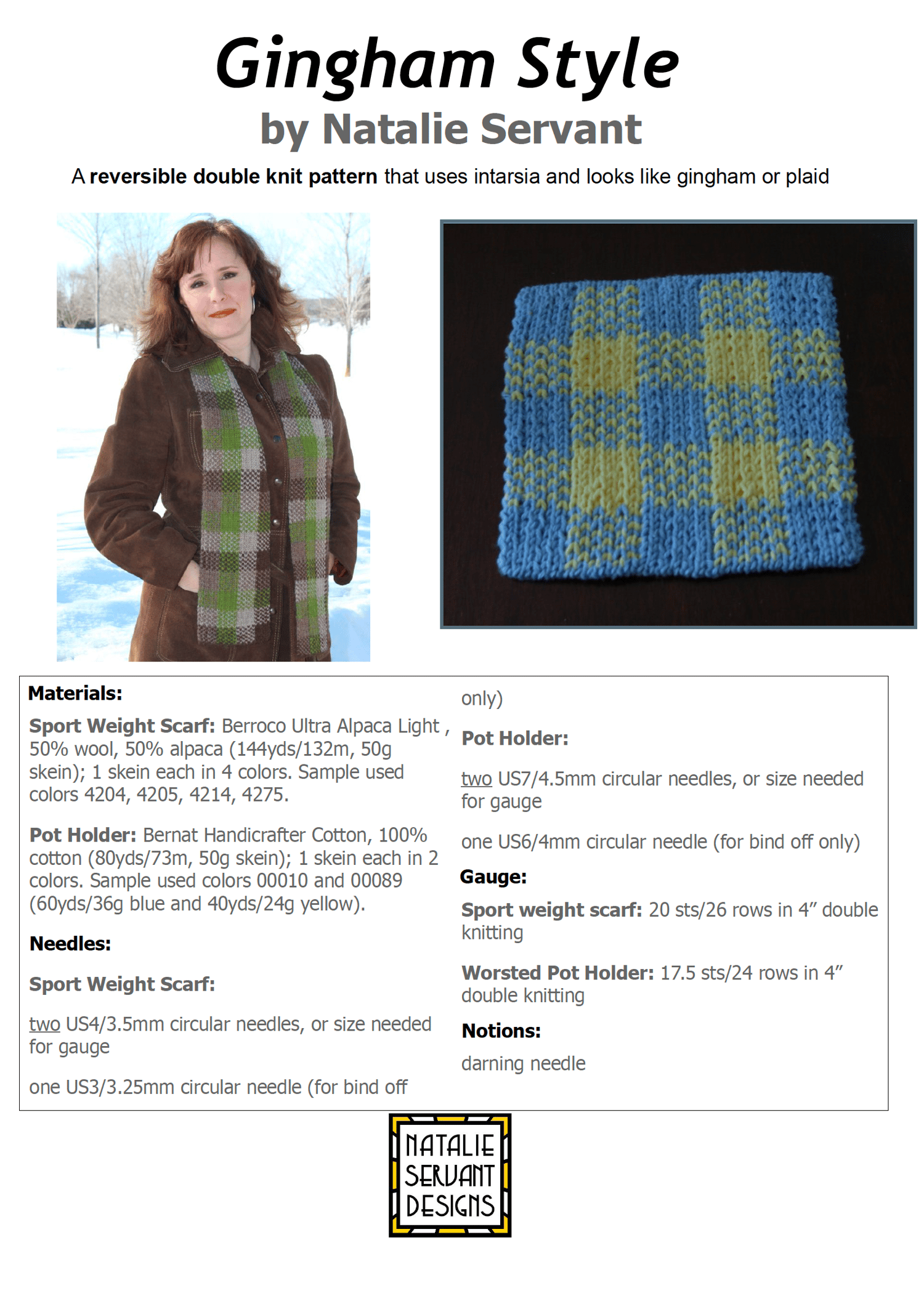 Gingham Style Scarf Pattern
On Sale
Inspired by a woven scarf spotted in the grocery store, this pattern came to me complete with a name, so how could I not knit it?

It is a combination of double knitting and intarsia, yielding an appealing reversible fabric that looks like gingham or plaid.

It is challenging.

The scarf is worked in 4 different colors of Berroco Ultra Alpaca (sport weight). It is 5 3/4" wide and will be about 48" long when complete.

The potholder uses 50-60g of worsted weight cotton. To work it as shown takes about 36g of blue and 24g of yellow, but it can be worked in 2 - 5 colors.