Blogging Your Way Masterclass
Self-paced class, have access to all materials immediately upon payment!
What if you woke up tomorrow morning and your Instagram account was gone? How would reach your followers, the ones that you spent years growing?
Or let's say you HATE doing videos on Instagram and really want to get back to writing and connecting to others through your words and photography?
You need a Plan B
I have friends who had to deal with this nightmare, it even happened to me twice, and each of us had to open a new account and try to rebuild our communities.
Thing is, you can never rebuild your follower count again to the numbers you once had after that level of loss. Your photos and all of those Reels, Highlights, likes and comments, they're all gone. Your community is shattered.
That's why you need a Plan B. This class is your Plan B - your "B" is your BLOG and with it, your mailing list. Why blogging?
For one, you don't own your social media followers or even your accounts, remember, they are free. However, you DO own your blog and your email list subscribers. But there's more...
Where do you search online when you need info?
I recently conducted a poll with over 15,000 participants and I learned that over 88% go to Google and 67% search Pinterest when they need news, information, ideas, tips, and more. The fact is, millions of people search for information using Pinterest and search engines every second of the day, and from there, most land on either a website or a blog.
They don't land on your Instagram account!
For over a decade, 87% of my blog traffic comes from Pinterest and Google alone with only 3% from Instagram.
You won't be found in millions of daily searches on Google if you're only on Instagram.
What a loss. Let's change that.
"To build a sustainable brand online, your blog and mailing list must be the foundation on which everything is built. Then comes Instagram and your other brand marketing tools."
Testing 1, 2, 3 - Does blogging work?
I started blogging regularly again on January 1st to test my theory. In less than 3 months of weekly posts, I have 37% more readers on my blog in just 3 short months!
Experiencing that kind of growth on Insta hasn't happened to me since the early days before video content became king. And do you know what else? I converted many of them into mailing list subscribers, which is even better because my newsletter reaches their inbox each week so I can deepen my relationship with each reader without fearing an algorithm or worrying about how many likes or shares I get.
Maybe you can relate, but I'm not creating a lot of video content online - writing and photography are my passions, not dancing, singing or potentially viral video-making. Consuming entertaining videos is what I do best, not producing or being in them, and that's okay. Maybe I'll eventually decide to create more video content, but I believe there's a place for everyone online, your job is to use what works best for you NOW or else you risk burnt out, depression, or worse - you push yourself to do things you don't naturally enjoy just to keep up with everyone else.
Authenticity and consistency are two main keys for building a sustainable online brand. Aim to do work that fulfills you and brings you happiness, and then place all of that happiness back into your brand.
I encourage you to start or return to blogging NOW and get serious about it - you own it, you don't have to worry about algorithms, you can potentially reach a massive audience of search engines users each day, and you can deepen your personal relationship with those on your mailing list which ultimately means that if you have something to offer, like a book, a new class, products from your shop, or a new business you're about to launch, you can reach your peeps very personally through your mailing list and convert them into customers. Fast fact: 75% of sales for my ecourses (like this one) come from my mailing list - only 7% from Instagram.
Instagram should be a big part of your marketing strategy, but not the only part. Join me and learn how to intentionally create content on your blog that you can use across all of your platforms while simultaneously building your mailing list - build a sustainable brand that has a Plan B! Blogging!
"I'm totally crushing it on Insta, why should I bother blogging?"
Instagram is a great platform (I have 126k followers and use it daily - @decor8). You can build community, generate buzz around your brand and even to earn some cash, get some freebies, and have fun BUT it's fast becoming a video platform and these days, it's all about going viral and beating the algorithm if you want to grow.
Instagram has made it known that their #1 goal is break away from being predominately a photo app. And that's totally fine. I actually enjoy making Insta Stories and I love going live. However, it's just a straight up fact that if you're not posting video content multiple times a day (since there are over 1 billion users to compete with), you won't be able to grow the gram. Those early days of posting only pretty static images, motivating quotes, or writing meaningful captions are over. Forever.
If you're a writer and a photographer at heart, you'll have a hard time growing on Insta unless you jump on the video trend. If you aren't interested in producing video content or you simply don't want to dance or lip sync to some potentially viral song, that's totally okay. Not everyone is into that.
If you enjoy crafting beautiful stories and creating content that feels authentic and true to you, if you love to write, then that's what blogging is for.
The best part is, you don't have choose one or the other, pick both – have a blog, and put time into you Instagram, as long as the goal is to use Insta to build your mailing list and get your followers over to your blog.
You don't own your Insta...
Remember: You don't own your Insta or most social platforms you're on (they're free, remember?) so they can delete your account just because or you can get hacked and lose everything in minutes (happened to me).
Also, algorithms change frequently so today your account is thriving and tomorrow, it's barely seen in the feed of your followers. Boo.
it's hard to build a business on platforms that you don't own, can't control, and that are powered by algorithms and likes. A blog is your safety net. Your mailing list is your contingency plan. If you don't have either, and you lose access to your social platform, well, you're 100% out of luck.
I'm not trying to be a downer, but please hear me out because it's important to be realistic. Don't put all your eggs in one basket. Especially when the basket isn't yours to begin with.
Algorithm-proof your business with a successful blog
In this Masterclass, I'll demystify blogging and break it down for you in in 5 modules. I'll download my brain and my many years of experience as a blogger, teaching you everything that I know.
We'll cover blog setup (with one lesson being all about Squarespace, the platform that I use), how to dig in to blogging and get to work, content management, growth strategies that work, marketing, email lists, and we'll wrap up with monetization.
Also expect to learn about various social media platforms along with Instagram and Reels as we examine how to use each of them to grow a loyal blog audience and drive profit, not the other way around. Remember, the blog will be your new core, your foundation. Everything else will be built around it.
I've also added 4 video chats from the previous version of this course when it was taught live that you can watch as replays where students asked me questions and I answered.
You'll even have access to a private Substack group where you can talk to fellow students to network and share ideas - that group will be very active during September 1-October 23 as it will be a shared group with my Blogging Today class.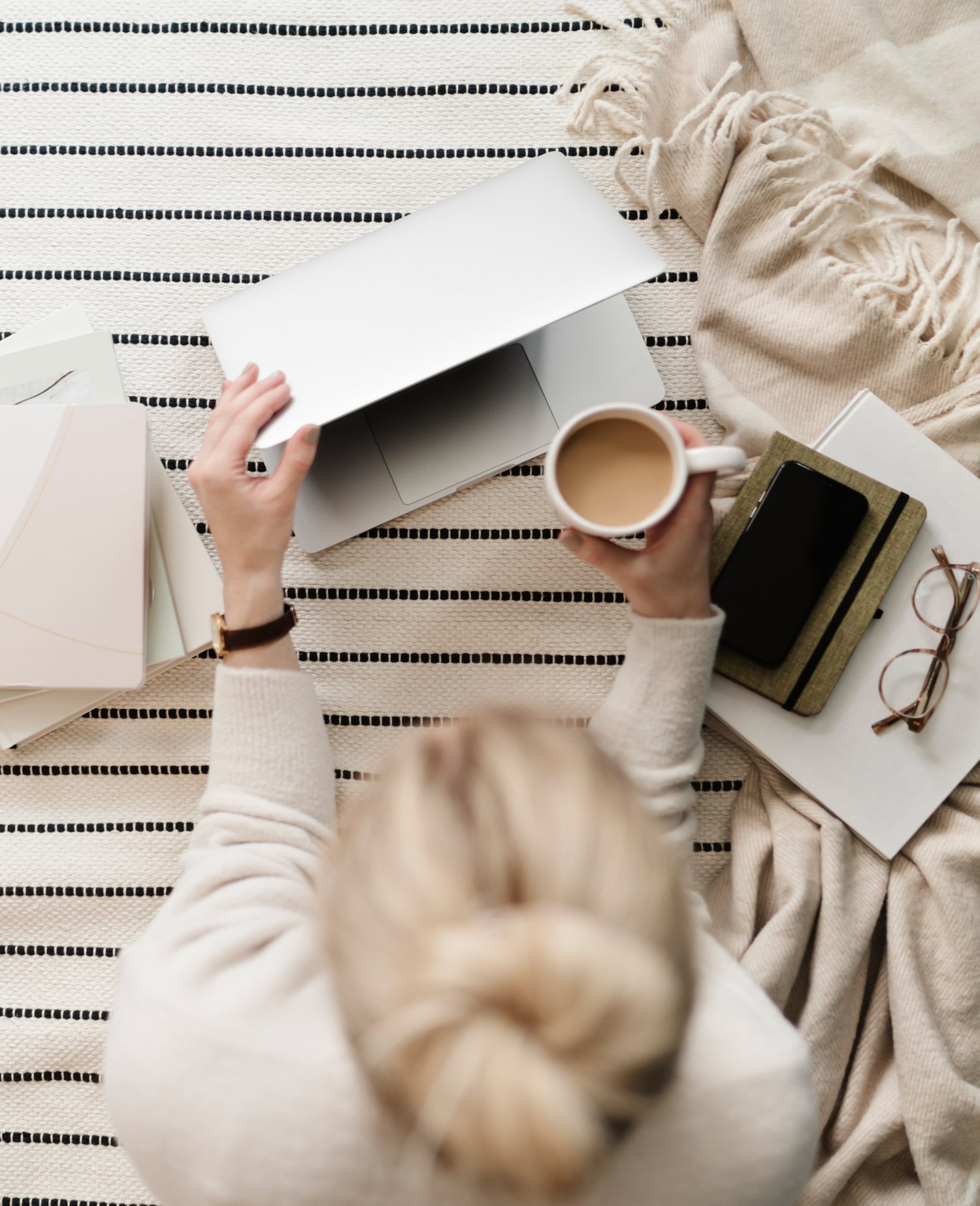 How do you make a blog profitable?
It's a myth that a blog can't be monetized unless you have a ton of readers. Listen up, it can be done! One of my good friends started blogging 5 years ago and has earned nearly a million dollars from her blog and her mailing list alone. She has under 5k followers on Instagram and barely uses it. She built her blog and mailing list as her foundation, and added on top of that an online course, and she consistently has 100K course launches several times a year. Today, she has around 30,000 subscribers on her mailing list but even when she had 3,000, she was earning 6 figures a year.
I'll show you many ways to monetize in this class. Never say never!
Are you over-thinking things?
"Blogging is too hard to figure out"
I get it. Which platform? How should it look? What do I say? Will anyone read it? How can I make money?
No need to feel overwhelmed and paralyzed anymore, it's time to make progress by getting the support and encouragement that you need. You have questions, I have answers. In fact, you can have your blog either up and running or back on track again during this class if you'd like! Weekly homework assignments and guidance from me and your fellow students will help you.
"I can't make progress!"
Oh, those pesky little voices... kick them out! Maybe you have a blog but you don't do much with it anymore because you're spending too much time on your phone. Maybe you need ideas, encouragement, and motivation to get back to blogging but you don't know where to start.
Perhaps you want to change direction with your topics or even experiment with a new layout, design, or platform but again, you're not sure. Should you try Wix? Wordpress? Squarespace?
No wonder you can't make progress. You need a hand to hold. Let me take you through blogging step by step, I'm happy to make this easier for you and fun, too!
Isn't blogging dead?
WIth Insta and TikTok being so hyped up, I bet that you wonder if blogging is still relevant or worse, you may think it's dead. It's totally not.
Look, if you aren't posting on highly controversial topics, crushing it with video content, or doing "lives" on a weekly basis, you can forget growing on Instagram. The days of posting a pretty photo and expecting to earn a living are gone.
And don't be fooled by all of the "sponsored content" on Insta. Most brand partnerships aren't even paid, they are "free product for a post".
Sorry, but I can't feed my family with free perfume or a sofa.
Blogging is definitely relevant, you just need to know what you're doing and have some goals in mind.
---
I can't wait to show you how to create a blog with intention, clarity, style, and confidence. You'll learn to approach your blog with the eye of a magazine Editor-in-chief so that you can craft a more authentic, sustainable, and profitable blog from the heart.
---
Jump in and get started!
Substack student community
This self-paced style class includes a Substack group of students who will be taking the Blogging Today class in 2023 from Sept 15-Oct 23. This class has no group Zoom calls. There is a once-weekly homework assignment that you can complete if you want to, but on your own, there will be no one available to check your work.
Start and end at anytime!
This class is 100% self-paced. Self-paced is when a student signs up and advances through the course on their own without a teacher and very little peer interaction. Please note: You will have full access to this course only until December 31, 2025. After that, the course will be removed. However, you are welcome to download materials, including all videos, and save them in a private space where only you can access them.
Hello, I'm Holly!
I'm a self-made American entrepreneur who immigrated to Germany in 2009 after spending my life on the east coast. With a business and interior design background, I was one of the original "influencers" who founded one of the first interior blogs in the world - which evolved into four books, tours, a magazine, podcast, products, and my teaching venture - I've been teaching online for 15 years.
Amidst being a mother and an immigrant, I've navigated a new culture and life in Europe and coped with parental loss during Corona.
I empower others to embrace creativity and inner strength just as I have. Lessons from my life fuel my passion for guiding students to their next levels.
Through this robust online course 'Blogging Your Way Masterclass,' I share ALL of my insights as a blogger for 18 years. There is SO MUCH to show you - you don't have to spend nearly as much time as I did to get your blog up and running today and to see success within the next 8-12 months.
Join me to unlock your potential and build the life you dream of, starting with your blog. I can't wait to show you how!
I educate and inspire my audience in two key ways...
Grow a Heart-Centered Business
I guide my students on the business side primarily through my online workshops that I've been teaching since 2009. I don't teach the "typical" classes with all of the hustle talk and promises that won't pan out. I won't teach you how to have a 100K launch or add a million new follows to your Insta. What I do teach is an honest, sustainable, and enjoyable approach to business that allows you to grow and work from anywhere.
Since 2006, I've taught over 8,000 students online and at in-person retreats and workshops on topics that include better branding, beautiful photography, photo styling, growth strategies, monetization, and how to blog your best. I also teach classes that cover Instagram, email list building, and how to use Pinterest.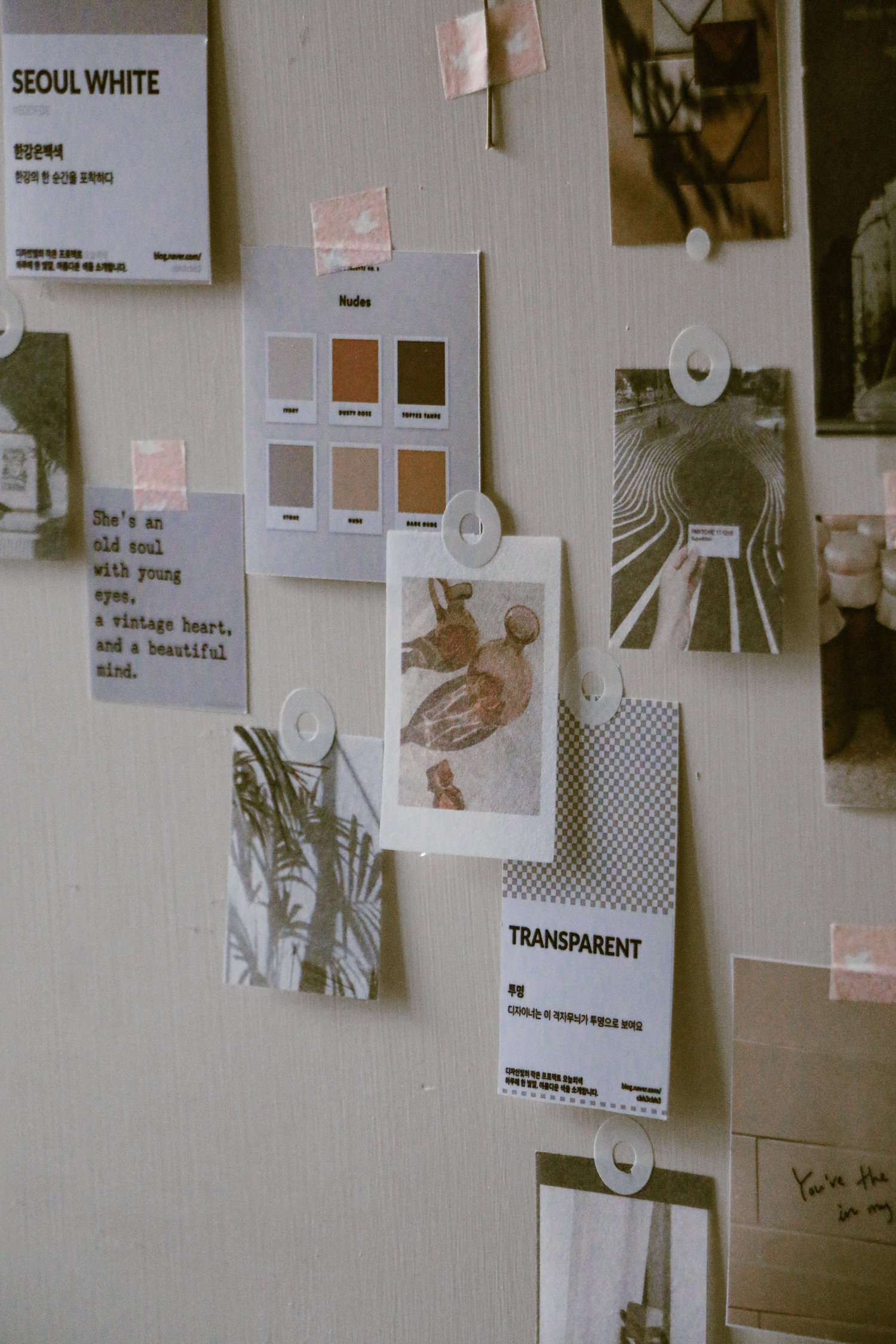 Create Authentic Living Spaces
On the design side, I always want to inspire my readers to reach inside themselves and find their personal style, then bring that into their living space. I share home tours and trend reports primarily on my blog, decor8, along with the latest products, people, and places in the interiors world today with a big focus on European and Scandinavian design, casual and relaxed style, and handmade objects. I view my blog as my own digital magazine, and I absolutely love it!
In addition, I attend Europe's most prestigious design fairs where I report live on my Instagram and share live videos to inspire and delight my viewers. I also use my Instagram to share my own photography and musings throughout the week.
I'm an author as well, I have four books in the "DECORATE" series, published in nearly 20 languages.
I want to become your teacher, friend, and guide as I open my little black book and reveal all that I've learned in my creative journey to inspire you on your own path. My greatest desire is to see you thrive, find success, and gain financial independence by doing what you love, just as I have.
-Holly Becker
Invest in yourself
---
Leaving my comfortable but lackluster career in 2005 to go back to school and later, to become a blogger, was the best decision (and the scariest leap of faith!) I ever made. No regets!
If I can leave my career behind, jump into the unknown, and keep at it for 16 years, when I hate to hustle and can barely add numbers without using a calculator, then you can also build something from nothing with a blog as your catalyst.
And don't worry, it will be worth it. It won't be a waste of time. Investing in yourself is never a waste of time.
Believe in yourself
---
Blogging has enabled me to create my own schedule, take vacation when I want, relocate abroad, spend more time with my family and friends, and work on projects that make me excited and happy. I look forward to Mondays. I love my students, clients, peers, and online friends. I don't have toxic "job stress" like I once did and I can wake up each day and decide what I want to do and some days, that includes doing nothing except sleeping in. Each summer, I fall off the grid for a month to spend every second with son while he's on school holiday. It took time to have freedom and success, but it was worth it to stick with it and believe in myself. Let me help you to do the same.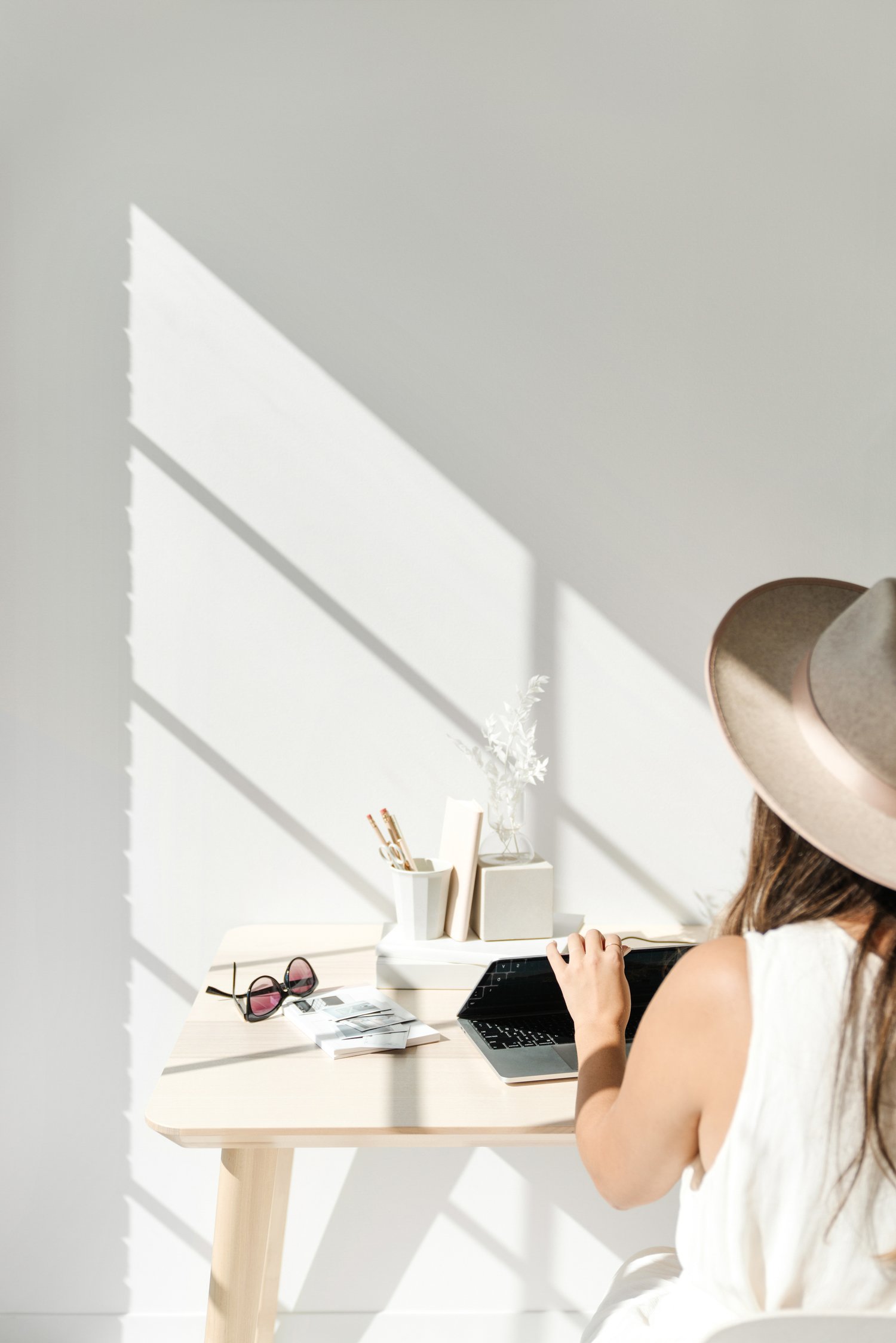 The rest is up to you...
---
To be a success and see some of your dreams come true, remember to think positive and understand that so much is in your control and that often just getting started and trusting that everything will work out is enough. Every moment that you wait is lost, and life is much to short to sit on your ideas for another day. I once sat in my cubicle imagining my life as an entrepreneur but only through actively chasing my dreams, did I reach them. My background isn't one of wealth or privilege, my parents were very humble and taught me that character was more important than wealth, which I still believe. They also taught me that the only way to achieve goals is to first set them and then, confidently take baby steps each day in the right direction, believing that eventually everything will work out. Because they will.
Course Outline: What to expect in class
Module 1 - Setting Up (8 Lessons)
Welcome Video from Holly Becker
Why Blog?
Platforms: Squarespace
Platforms: Blogger
Platforms: Wordpress
Platforms: Wix
Goals (as a Blogger)
Personal Style (Branding)
Design + Layout (Blog)
Homework (optional)
Module 2 - Digging In (5 Lessons)
Topics (for your Blog)
Voice (Writing in your voice)
Target Audience
Bio (Writing your About page)
Frequency (for blogging)
Homework (optional)
Module 3 - Content (6 Lessons)
Finding Content: Part One
Finding Content: Part Two
Planning Content
Outreach
Content Cross Promotion + Repurposing
Content Pillars + Scheduling
Homework (optional)
Module 4 - Growing Your Audience (6 Lessons)
Blog Marketing 101
Mailing Lists
Instagram for Bloggers
TikTok for Bloggers
Facebook for Bloggers
Pinterest for Bloggers
Homework (optional)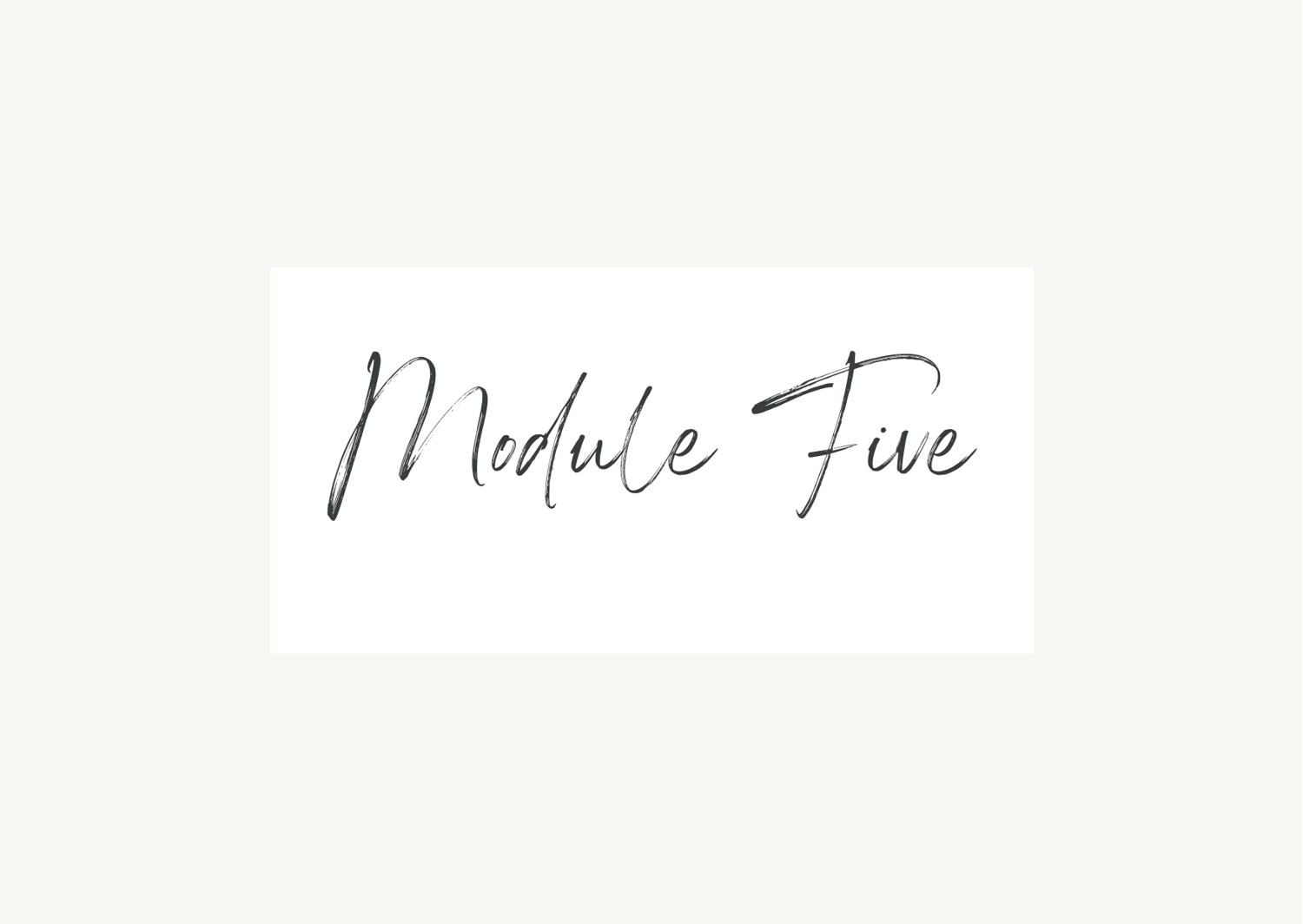 Module 5 - Monetization (6 Lessons)
Memberships + Communities
Working with Brands
Photography Gigs
Coaching, Teaching + Online Class Creation
Writing for Magazines + Books
Products + Collaborations
Goodbye Video from Holly Becker
Bonus Content
30 Blog Post Ideas
Blog Audit Videos by Holly of Former Students' blogs
How to Maintain Inspiration as a Blogger
FAQ's
You can pay for this class and take it anytime that you like, you have 2 year access. When you pay and enroll, you gain access to all materials and modules instantly so you can binge it or take your time - it's up to you. This class also comes with access to our Blogging group on Substack where you can mingle with others who are in the class, too.

The class is broken down into 5 modules. You can take it week by week OR you can jump around and take lessons as they appeal to you.

This class is self-paced, you can login and binge everything all at once since all modules have been created and are ready to view instantly OR you can take lessons one at a time starting with module one. You will have lifetime access to this class. Your weekly homework lesson is optional because you will not need to turn it in, it's only meant to help you so you can share it in the student Facebook group or keep it to yourself.

I've been teaching online since April 2009, in fact Blogging Your Way was the original name of my teaching brand under decor8, and my blogging class was THE FIRST ever taught online about blogging - believe it or not! I've taught over 8,000 students online and in person, I've taught thousands at my classes, workshops, and lectures throughout the years.

No, there is a mix of print-outs and videos and a few lessons that you read on-screen only. But most lessons for this course are taught via video instruction since it's easier to learn and follow along. All homework assignments are presented in downloadable PDFs.

Each Module is ready upon payment and enrollment.

Yes, of course - they all build on one another and are all individual and different with unique content.

I answer all emails and I watch over the Substack group page.

No homework is required for this class.

No, but you can post it in the Student-only Substack group and students will most likely comment or offer guidance. Our student group is warm, welcoming and lovely!

Sorry, due the nature of this class, there are no refunds. All sales are final. However, if you contact me within 7 days after payment is made because something major came up in your life, I will consider offering you a credit for a future class.

Yes, please do! You can reach me at holly@decor8blog.com or you may use the contact form at the bottom of this page.
What students have to say...
"Holly's course paved my way and was the founding base of my own blog and social media. Her profound blogging knowledge and experience were a real treasure for me."
— Igor Josifovic Kemper, Blogger, Bestselling Author and Founder of the Urban Jungle Bloggers community
"Holly knows how to motivate, encourage and bring her students/clients to the next step giving enormous value. She has a great in-depth knowledge of how to work with students and shares very generously content she has applied herself successfully. I would definitely work with her again and highly recommend!"
— Gudy Herder, Trend Analysis Expert and Keynote Speaker
"Holly opened my eyes to the creative possibilities and joy that lay in connecting with my audience in a new way… Most of all, she helped me to put creativity at the heart of my business. It's something I've focused on ever since and I've never looked back!"
— Fiona Humberstone, Bestselling Author, Creative Director and Founder of The Brand Stylist
"I had high expectations but this course surpassed them all, I loved every minute. Completely and utterly fantastic!"
— Christina Greve, Photographer and Founder of Christina Greve Studio
Contact Me
If you have any questions about this course, or future courses, I'd love to hear from you! Please contact me using this form for any questions or comments.
You may have read about my courses in...
Refund Policy:
Due to the nature of this course, and because you will have access until December 31, 2022, once payment is made (or first payment if you are part of a plan) there are no refunds given, sales are final so please make your purchase wisely.