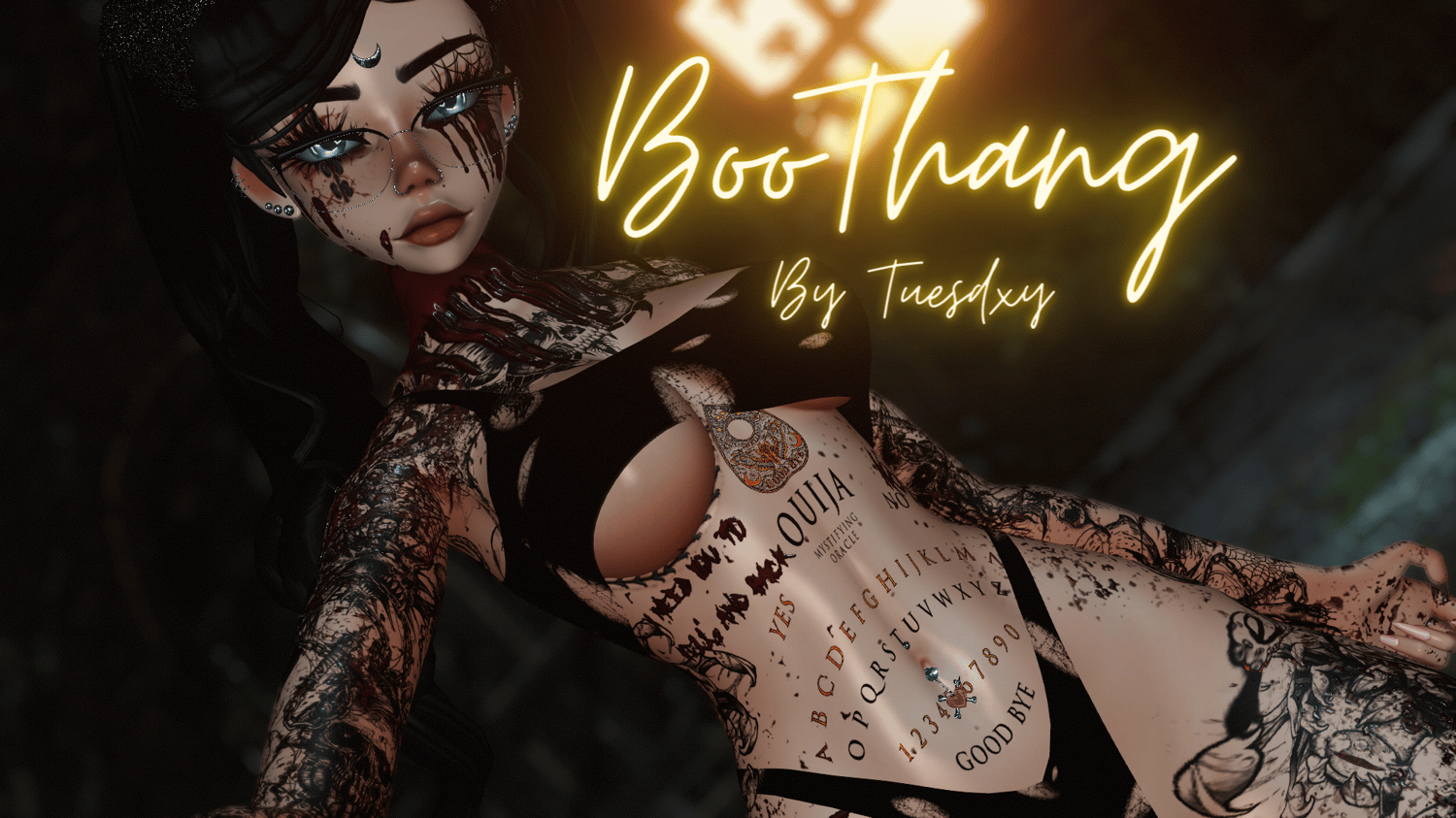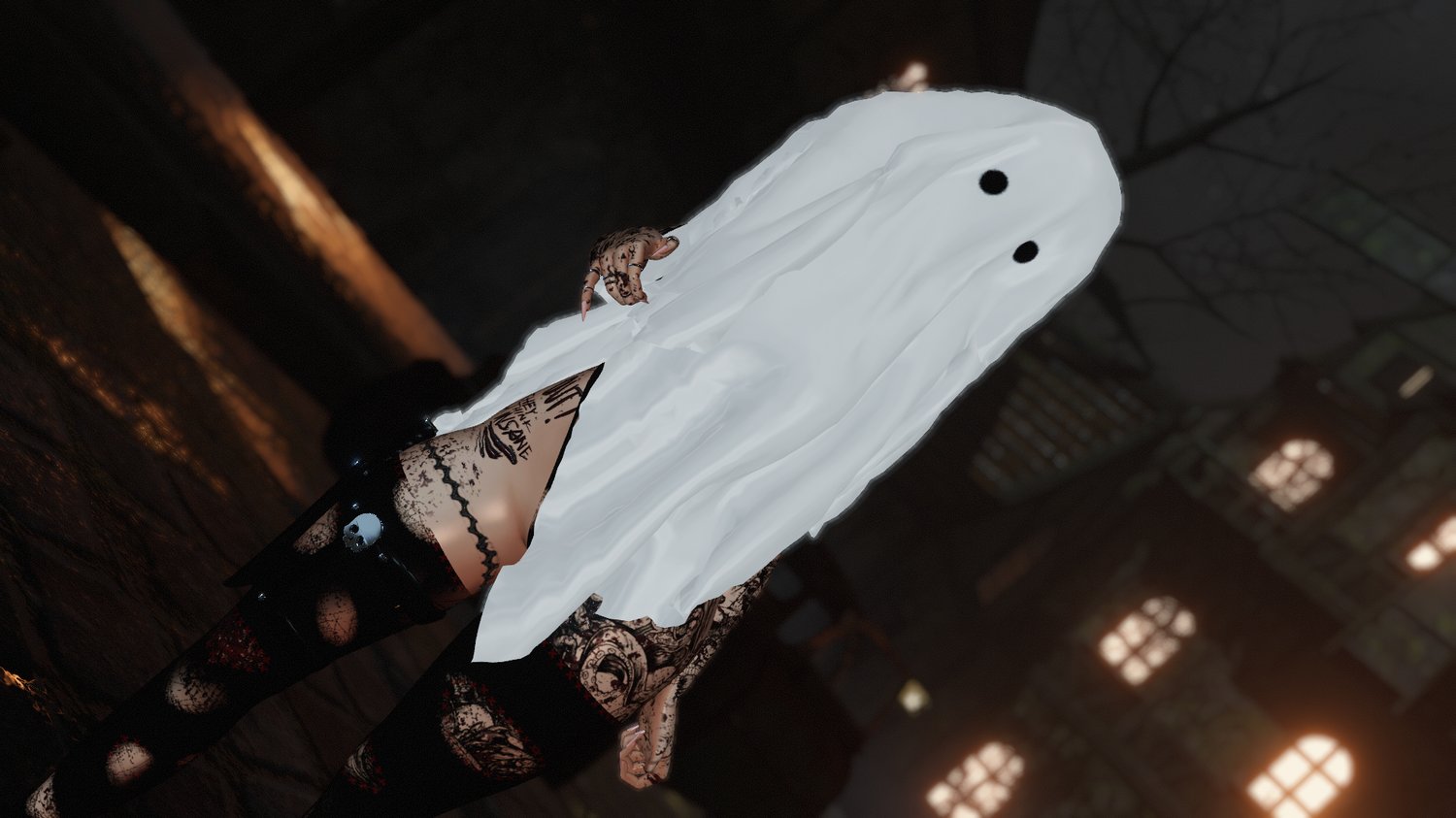 BOOTHANG {physbones}
On Sale
RULES:
1. No redistributing this package to anyone!
2. No reselling! No reselling edits! No stealing assets off of this avatar! Everything is credited below if you want an asset from her :)
3. Private uploads only!
4. Failure to provide valid information when purchasing will result in the license for this avatar to be null and void.
THIS AVATAR INCLUDES:
*Clean and organized unity package
*Six facial gestures
*PhysBones
*Hue shift for the entire outfit and accessories
*Cloth Physics on the ghost sheet
*Head pat contact
*7 DPS orifices
PACKAGE REQUIREMENTS:
Latest VrcSDK
PoiyomiToon 7.3.050
Unity Version 2019.4.31f1
This avatar uses Unity 2019 so please upload it in that version! Import everything into a fresh project first and then the avatar package.
CREDITS:
Head - My Edit NO REUSE
Base - My Edit NO REUSE
Eyelashes
Hair
Face texture
Body texture
Tattoos
Outfit
Shoes
Glasses
Moon
Sheet: Commission
Knife
Backpack
Dps
Fluffs Toolbox
GoGoLoco