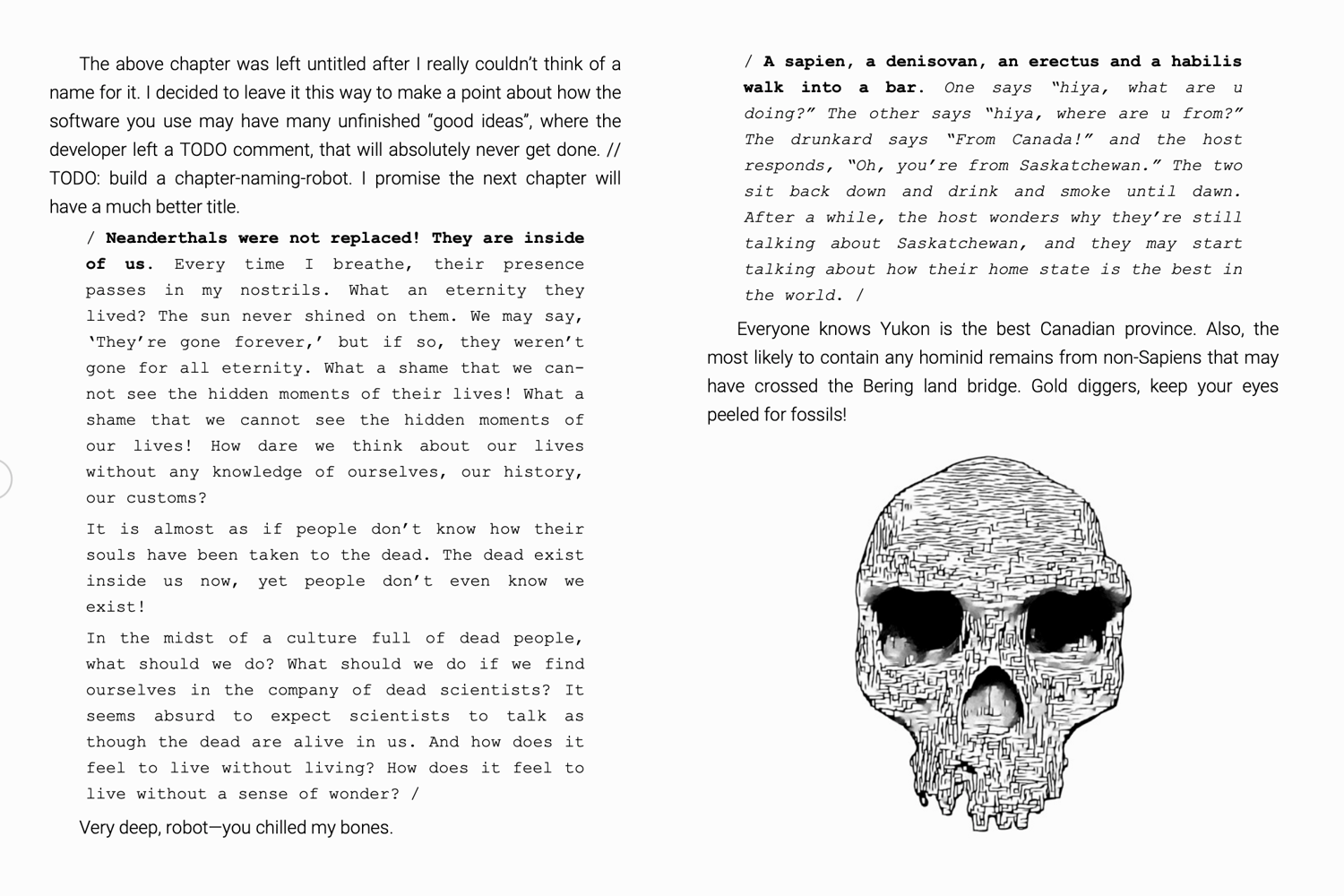 Stone Age Code: From Monkey Business to AI
On Sale
Making Coding and Machine Learning Fun: Use Your Evolutionary History to Your Advantage, Learn All About AI & Have a Blast Doing So!

Would you like to explore the exciting world of AI and machine learning without boring examples?

What if I said you can learn and master these subjects and laugh at the same time?

What if I told you that you evolved to code?

Stone Age Code illustrates the evolution of improbable data scientists. Shane Neeley, the author of this exceptional book, shows the easiest and funniest approach to learning to code.

Praise for Stone Age Code:

"The book is simply brilliant and genuine, so friendly and stimulating!" — Emiliano Bruner, Ph.D., Hominid Paleoneurology Researcher, Centro Nacional de Investigación sobre la Evolución Humana (Spain)

"A charming, informative, and thought-provoking read." — Adam Cornford, poet, journalist, and a great-great-grandson of Charles Darwin.

"My overall impression as a lifelong professor of literature is that this book is engaging, humorous, thought-provoking, creatively written, and artistically inspired." — Alwin Baum, Ph.D., Professor of Literature, California State University

Throughout this book, you will gain an understanding of deep learning with neural nets, natural language generation, and AI art. But don't worry; as technical as it may sound, Shane Neeley delivers these complex topics in an entertaining manner. Contrary to popular belief, you can code even if you're bad at math. Containing no equations or code, this book still teaches machine learning literacy, and in an amusing way.

Now's your chance to become an AI forefather to future generations. Or just become inspired to build a funny robot that says strange things! Computational creativity and humor is here and fun to play with.

Here's a small preview into chapters of this unique book:

Chapter 1: A Greater Ape Approaches
Chapter 2: Natural Language Selection
Chapter 4: How to Rear Machines (Part 1)
Chapter 6: You Don't Need Permission
Chapter 10: Computational Creativity and the AI's Audience
Chapter 13: First Deployment
Chapter 14: Monkey Business Strategy
Chapter 15: Being an AI's Dad
And much more! (20 chapters and 18 robot-written excerpts in total)
Fake Praise for Stone Age Code, written by AI:

"Shane Neeley, data scientist, biologist, and bestselling author of High Frequency and Data Density, answers each and every AI question you've ever asked." — Acclaim-Writing-Robot

"Book of the year (so far)." — Acclaim-Writing-Robot

"Read it, laugh at it, and move on." — Acclaim-Writing-Robot

Scroll up, click on "Buy Now", and Get Your Copy!