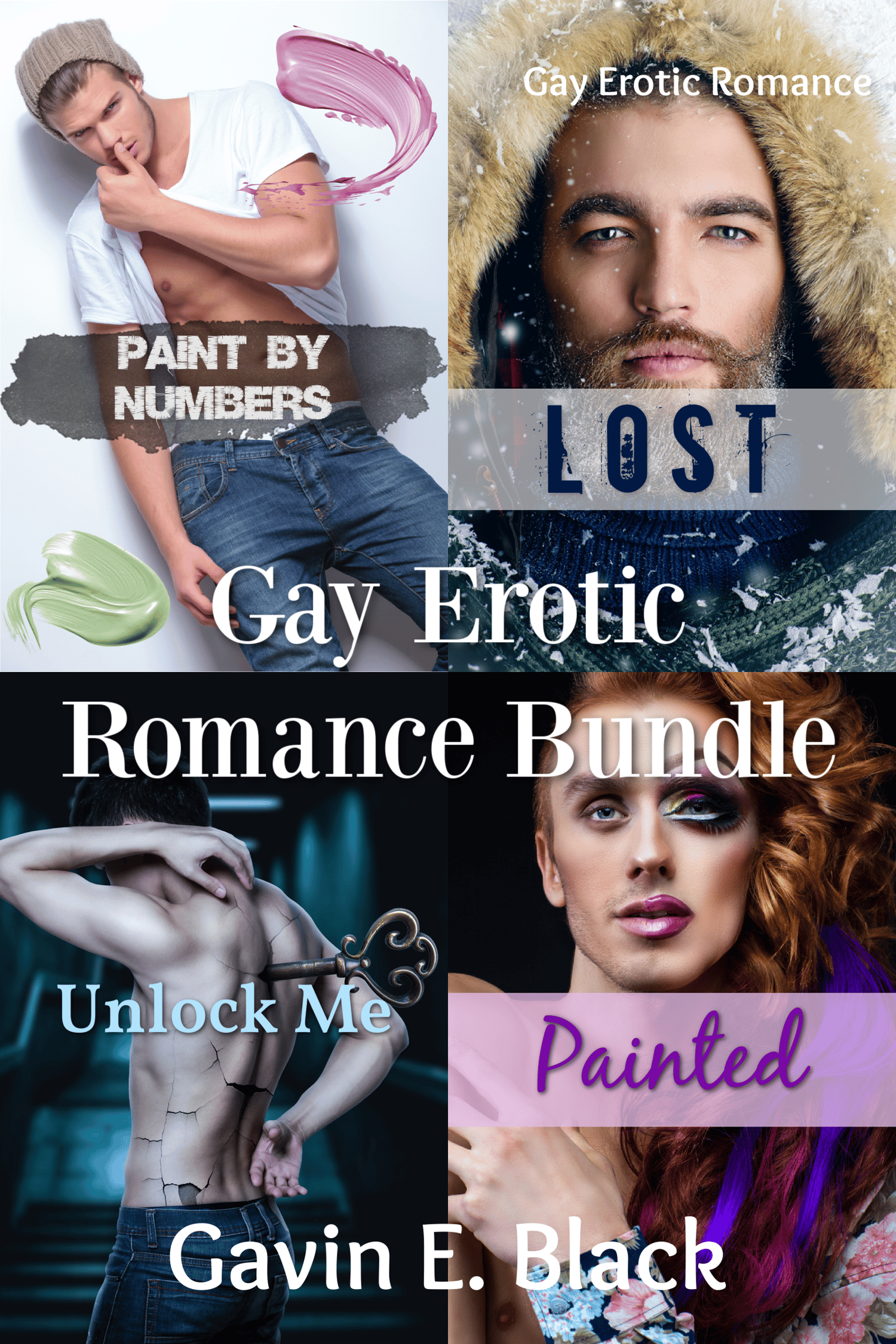 Gay Erotic Romance Bundle
On Sale
Bundle of FOUR Gay Erotic Romance titles. Sweet, sexy, and full of love. 

(Paint By Numbers): Romance, sex—and paint. How messy is life about to get? Following his heart, graffiti artist Adam messes up, sending Liam, renowned, straight street artist, running for the hills. Is all lost or will Liam find his way back to him? What does the future hold for them? Will they ever get the chance to paint together? Or will there be more? 

(Lost): Solitude interrupted brings with it a desire like no other. Caleb has lived in the mountains for almost twenty years. On a hunting expedition, Caleb comes across a truck buried in the snow. The light of a candle alerts him to a man inside. Body to body beneath the furs, Caleb feels the first stirrings of desire. If he takes this man to his bed what will become of his mountain man image of himself? 

(Unlock Me): Joseph, an Asian-American, thinks his traditional Chinese upbringing has contributed to his inability to reconcile himself with his sexuality. Then he meets Michael and something shifts. Michael is caring, understanding, and beautiful in every way. Can Michael unlock the binding Joseph has placed on his heart and mind? 

(Painted): Ainsworth Fullerton—server of expensive food by day—drag queen by night. When Ainsworth discovered drag, his heart found a new purpose. Drag is his life. During and after Ainsworth's latest performance, Charlie, his straight roommate, starts acting strange, showing much more affection than is common for him. And he wants to talk. What could he possibly want to talk about?