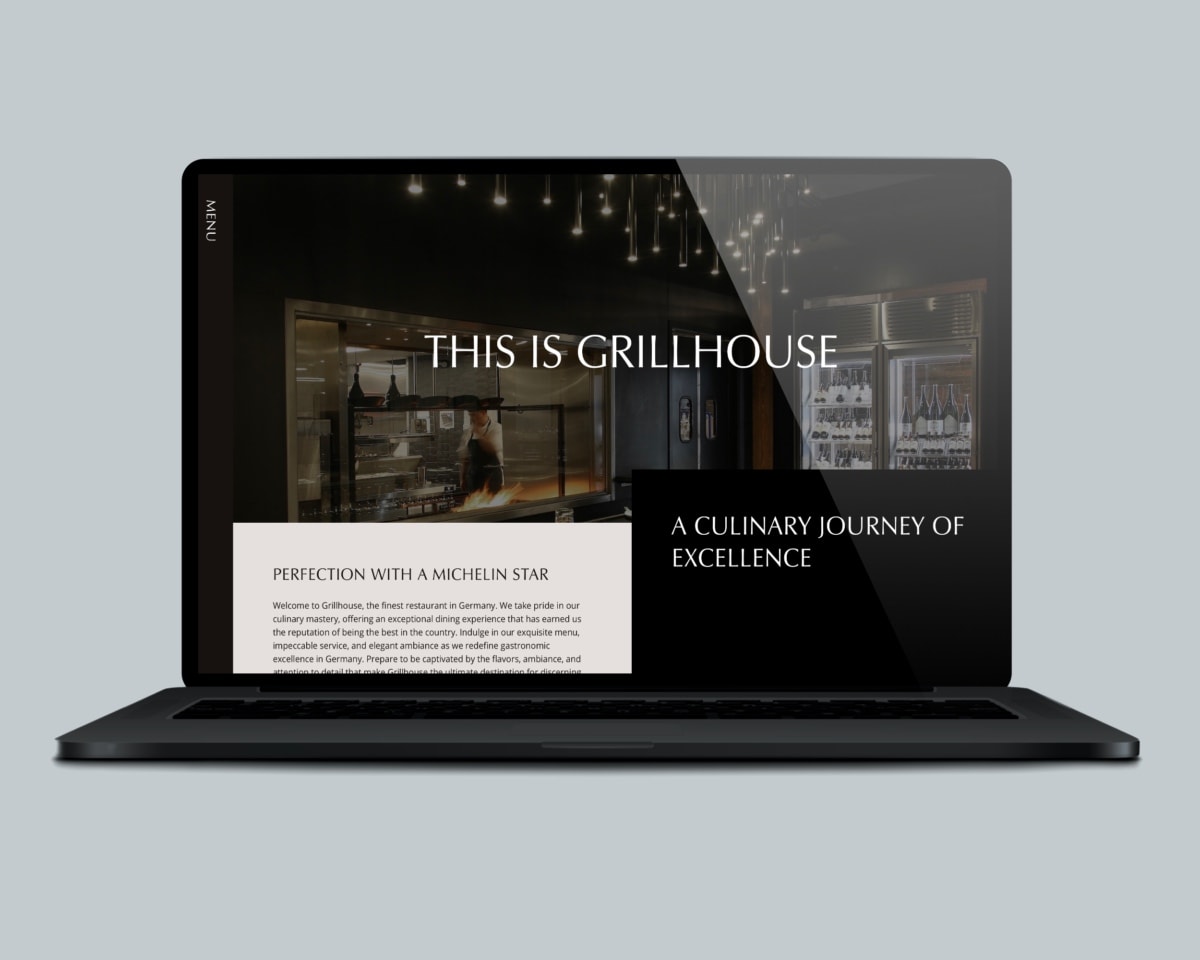 Grillhouse Template
On Sale
I am excited to introduce to you my new template, "Grillhouse." With an elegant sidebar and a sophisticated design, this template is specifically designed for the Blocs Website Builder.
"Grillhouse" offers you the opportunity to create a professional and appealing website. The sidebar provides clear navigation, making it easier for your visitors to access important information. The refined design of the template adds a touch of sophistication and elegance, perfectly suited for a grill restaurant, barbecue bar, or steakhouse.
With "Grillhouse," you can showcase your culinary creations in an optimal way, giving your customers a taste of what to expect from your establishment.
This template can be used with BlocsApp 5.
ZIP File includes:
Blocs 5 Project File (.BLOC)
Blocs 5 Site Template (.BEX)
All Images
Google Webfonts