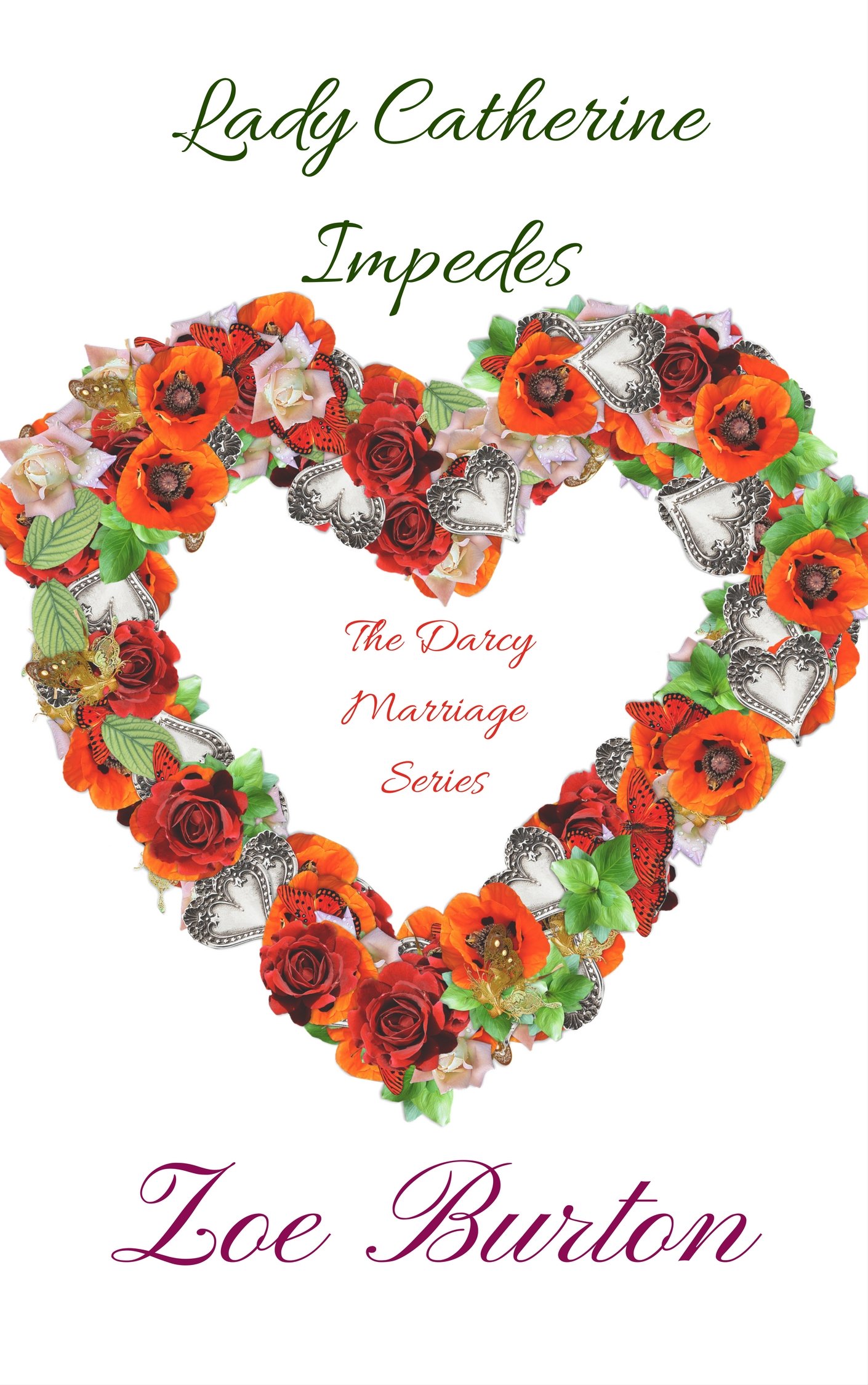 Lady Catherine Impedes ebook
On Sale
Two calculating cousins. Three cunning plots. One forced marriage.

Fitzwilliam Darcy and his wife, Elizabeth, think they are safely married. Not everyone agrees. Darcy's aunt, her daughter, and Elizabeth's cousin are determined to separate them.

When Lady Catherine de Bourgh discovers that her nephew has married, she is disappointed. She soon learns that she cannot let it go, and so travels to Hertfordshire to confront her new niece. When her plot fails, the true impetus behind her visit is revealed.

Lady Catherine Impedes is the second book in Zoe Burton's Darcy Marriage Series. If you like unique plot twists, fast-paced action, and sweet romance, you will love this page-turning Jane Austen Fan Fiction novella. Pick up Lady Catherine Impedes today to discover the lengths to which love will go to protect those that mean the most.

 When you complete your purchase, you will receive an email from Bookfunnel. This email will contain a link to your book. If you have any problems with the download, click the HELP button at the top right of the download page.