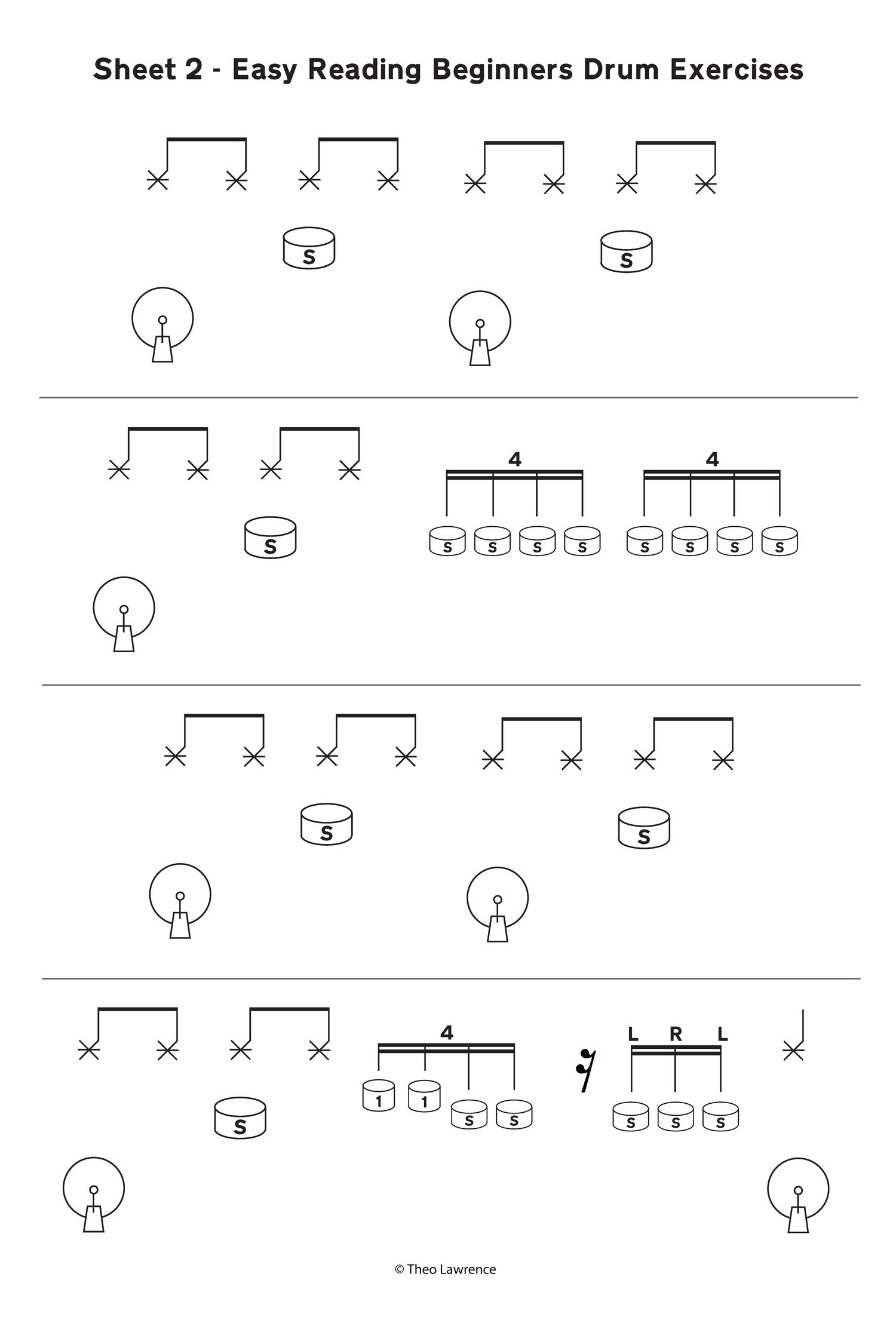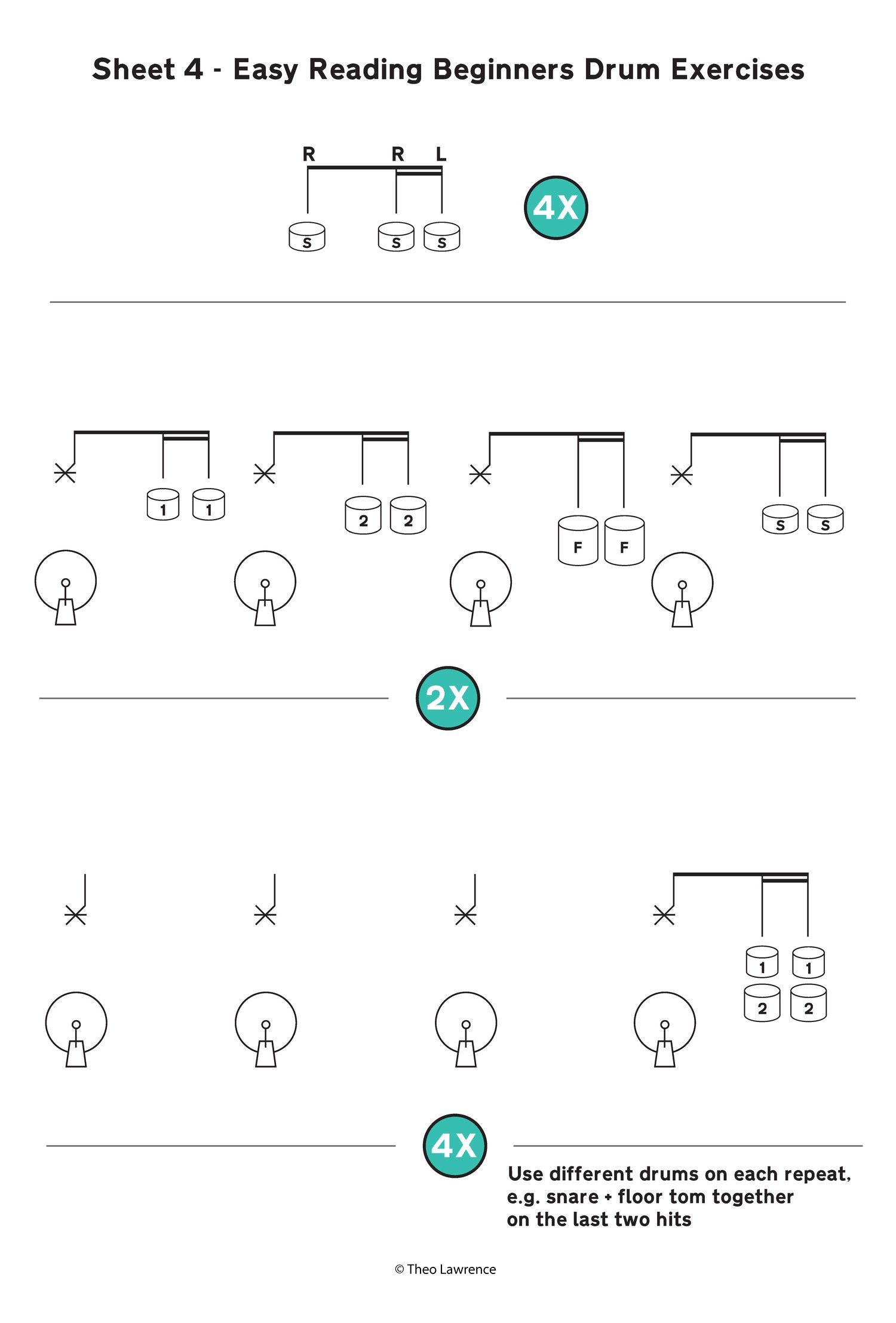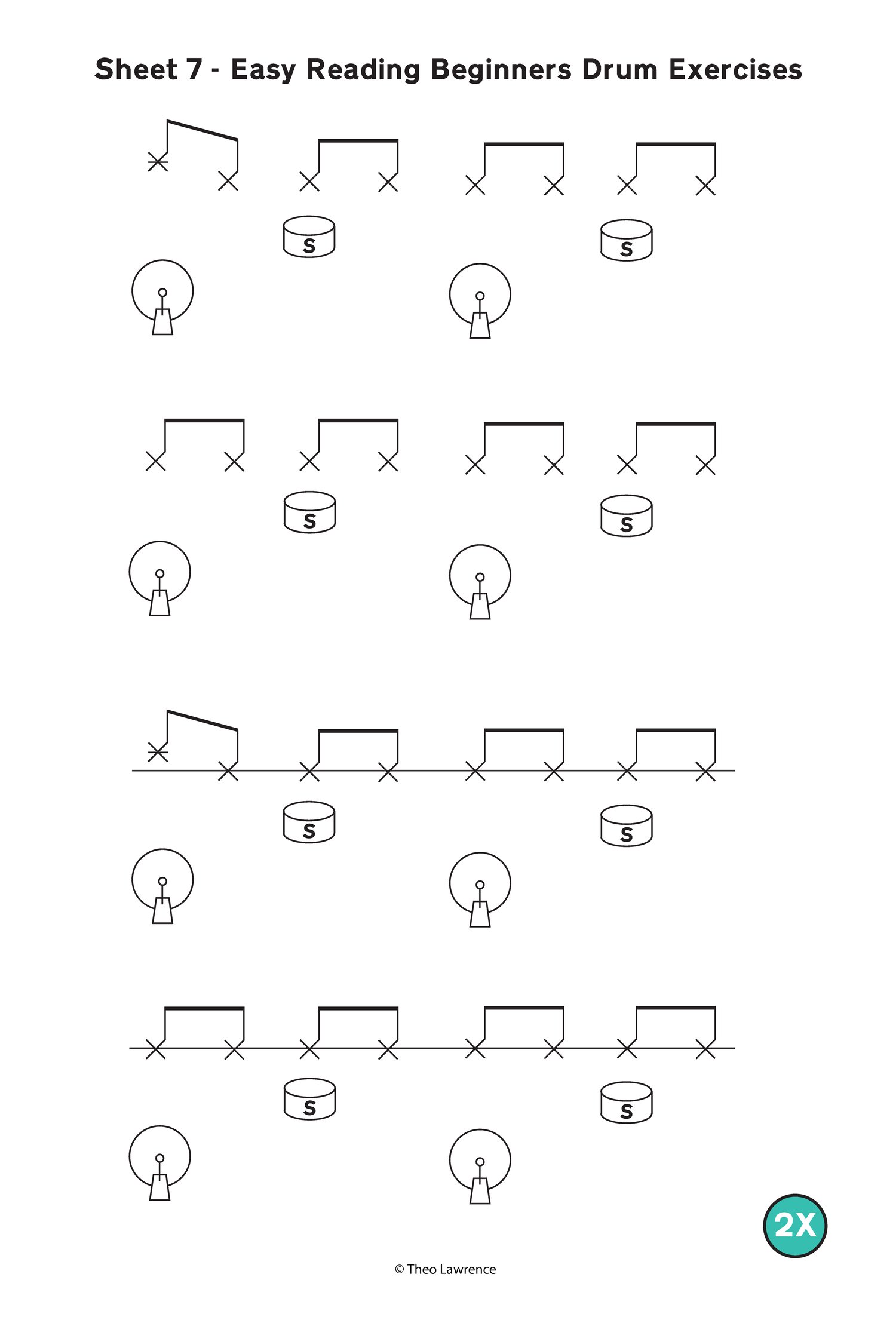 Easy Reading Beginners Drum Exercises - Book 1B
£6.00
The first easy reading drum book was written 6 years ago and it was time
for a fresh set of exercises to use for my beginners students, so rather than
writing a "book 2", I have written a 1B, so that it can be used instead of
the first one and still be used by complete beginners.
***Coming Soon - January 2023*** There is a tutorial video for the book for if you are teaching yourself,
which can be found on my "
TL Music Lessons
" youtube channel.
Drum teachers print the book for their students, or send them a copy.
The easy reading style should ease players in to reading proper drum
music because it's laid out in the same way, but is far more
accessible and easy to understand than standard notation.
It's not that hard to learn proper drum music but for young beginners,
I have found this way of reading to be very useful
for beginners that are starting their journey of learning drums.
I hope you find this book useful and enjoyable.
- Theo