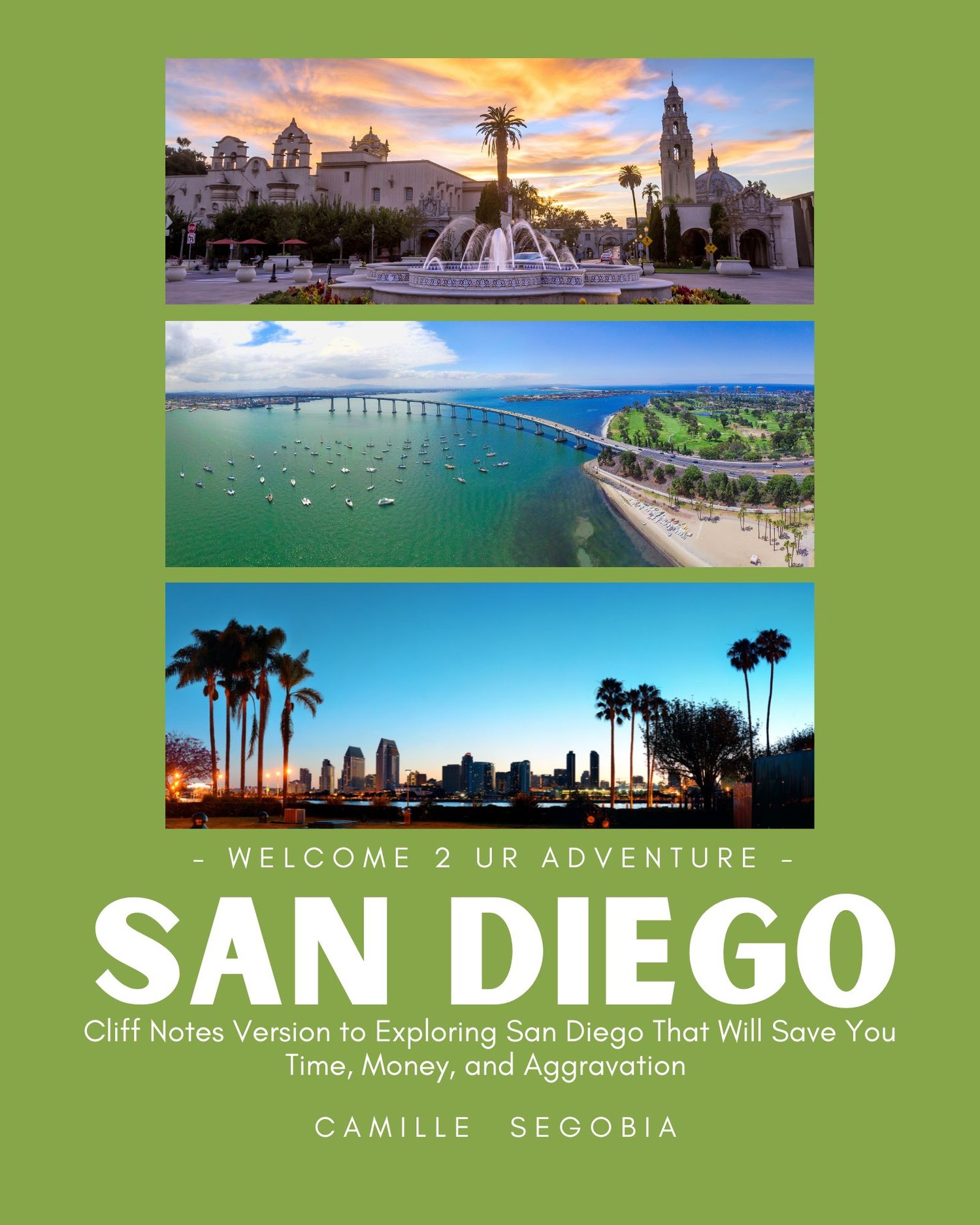 Welcome 2 Ur Adventure-San Diego
On Sale
Preview
Awesome Places to visit and explore in San Diego- 45 Pages-Digital PDF with clickable Table of Contents.

Welcome 2 Ur Adventure-San Diego is a comprehensive, fun, cliff notes version of awesome hidden gems and popular attractions throughout San Diego- from North County to South Bay, Central San Diego, and East County, developed in a way that will save you time, money, & aggravation; written by a long time San Diego local.

This best California vacation guide about San Diego gives you expert tips and key, affordable places to visit in San Diego in 2022 and beyond, for planning your adventure in "America's Finest City".

There is no need to spend hours scouring the internet filled with endless blogs and confusing websites trying to plan your perfect trip in San Diego. I've created Welcome 2 Ur Adventure-San Diego, so it takes  the guess work and extensive research out of planning your trip to San Diego. Spend less time researching & more time enjoying your vacation or staycation!

I include numerus Beach and Bay details and locations from North to South County, boat cruises of all types and all kinds of water and fishing equipment rentals and charters, some of the best hikes and kayak spots in San Diego County, our best restaurants carefully reviewed by experts during 2022, beautiful sunset locations, how to travel safely and affordably in Southern California. I didn't leave out the hard-to-find activities, scenic locations and drives throughout the county, and of course how to find some of the most photographed and instagramable spots you'll love in the San Diego Area, and where the first margarita in the states was served. I even created a fun, special, walking tour for you and your family to enjoy and learn things you did not know about our Balboa Park. Details revealed in Welcome 2 Ur Adventure- San Diego  

Plus, free, helpful resources, links, information that will make traveling and exploring easier, leaving you feeling comfortable & ready to take on San Diego County!

Are you ready to experience all that San Diego has to offer like a local?