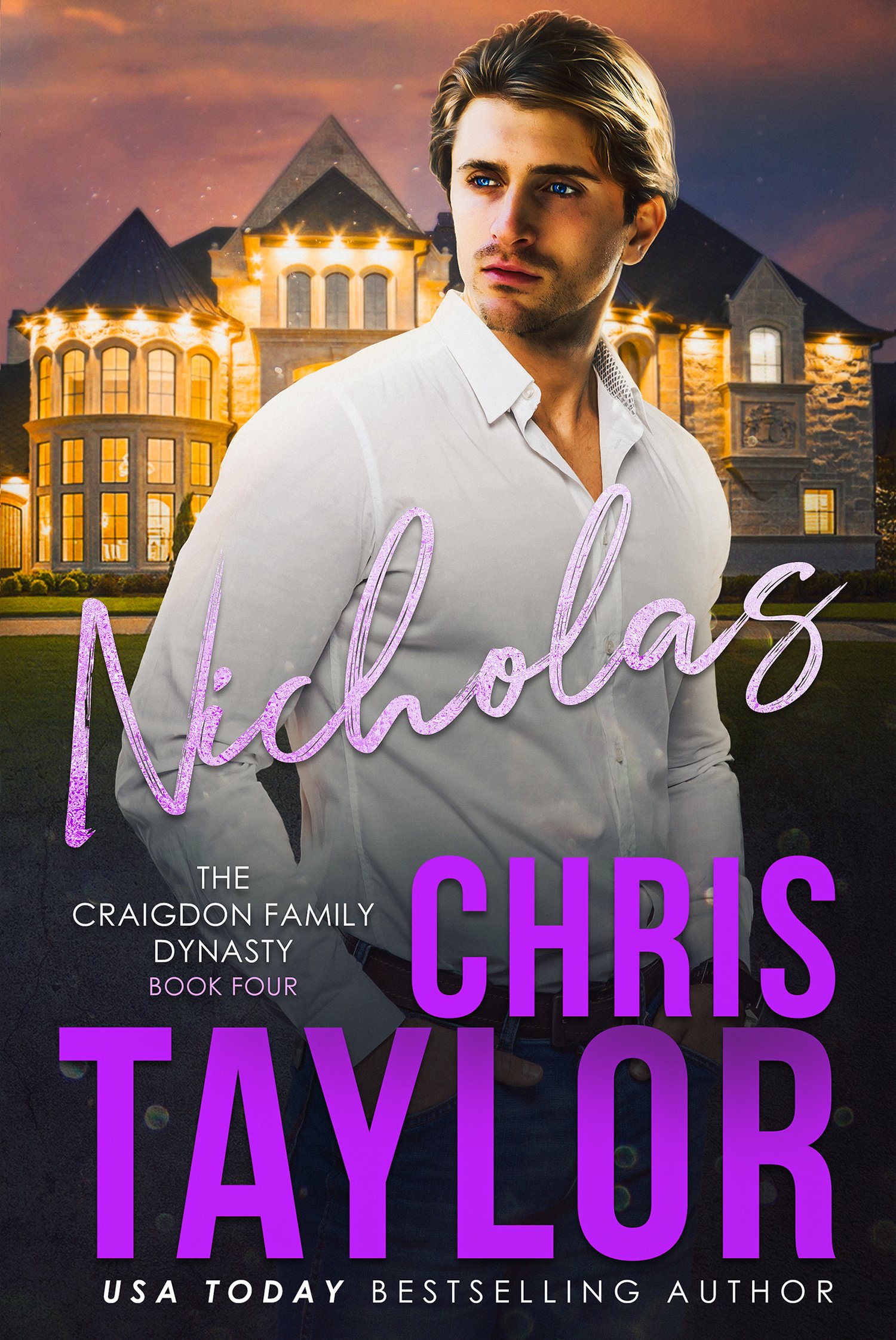 Nicholas
On Sale
Nicholas Craigdon always thought the reason he was continuously overlooked by his father was because he's the fourth-born son. Now he's discovered the truth. Henry Craigdon treated him so unfairly because Henry always believed Nicholas wasn't his. Now Henry has issued the final insult on his deathbed. He's given the family company Nicholas put his heart and soul into to someone else.

Logan Craigdon has never had any interest in his uncle's company. He's as shocked as anyone when Henry leaves the company to him. Logan knows how much the company means to his cousin. He agrees to hand over the day-to-day running of Craigdon Enterprises to Nicholas.

Grateful for the opportunity afforded by Logan, Nicholas is determined to put his own stamp on the company. Going through some of his father's papers, he's disturbed to discover his father had a practice of buying social housing apartments with a view to redeveloping them. Henry dealt with the existing tenants by raising the rents to levels they couldn't afford and would then forcibly evict them.

Harper Wyburn grew up in one of the social housing apartments Henry Craigdon purchased. At the age of fourteen, she and her mother were evicted. They spent years living on the streets. Eventually her mother died. Harper blamed Henry for her death.

Determined to get her revenge on the man who destroyed her life, Harper tracks down Henry Craigdon and demands retribution. Henry laughs in her face. Incensed, Harper vows to destroy him. When Henry dies unexpectedly, Harper's plan is momentarily sent awry. Then she comes up with a new plan. She'll destroy the company Henry Craigdon loved so much. The same company Nicholas has just taken over control.

When Harper meets Nicholas, she's immediately attracted to his good-looking, quiet strength. But he's the son of Henry Craigdon. Nothing else matters. He must pay for his father's sins…

The Craigdon Family Dynasty series follows the lives and loves of the Craigdon Family and the fallout they all experience when the patriarch of the family dies. Henry Craigdon was worth billions. He was also a man with many secrets. He's divided up his estate between his wife and six children, but not all of them have been treated fairly…

Come on an adventure filled with drama and intrigue with USA Today bestselling author Chris Taylor and ride the highs and lows of a family in turmoil, the secrets, the deception, the lies…and the inevitable ties of love and loyalty that bind this family together, no matter what.