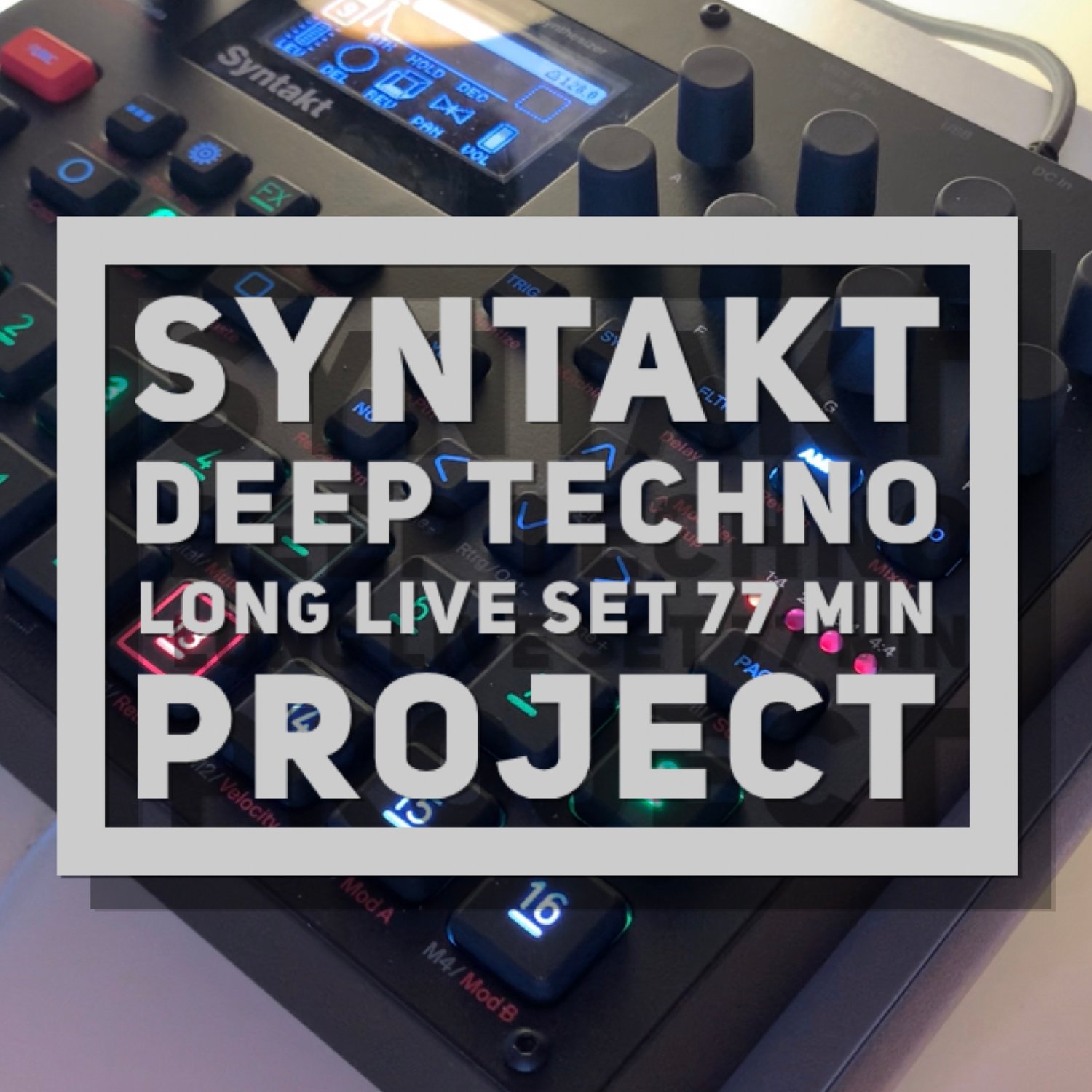 Syntakt Deep Techno Live set 77 min
In this project you'll find 16 patterns
Every pattern is a "song".
I set up the FX block like a "Scene" as the Octatrack style. For activate: push FX then push Rec, push one of the 8 trigs and at the same time push OK for RUN the fx ( do as I do in the video ) for return to normal, push trig 1 and OK. You can modify or add other "scenes". LOT OF FUN !!!
Before install, please upgrade the Syntakt and Transfer program to last firmware.
N JOY
Alex