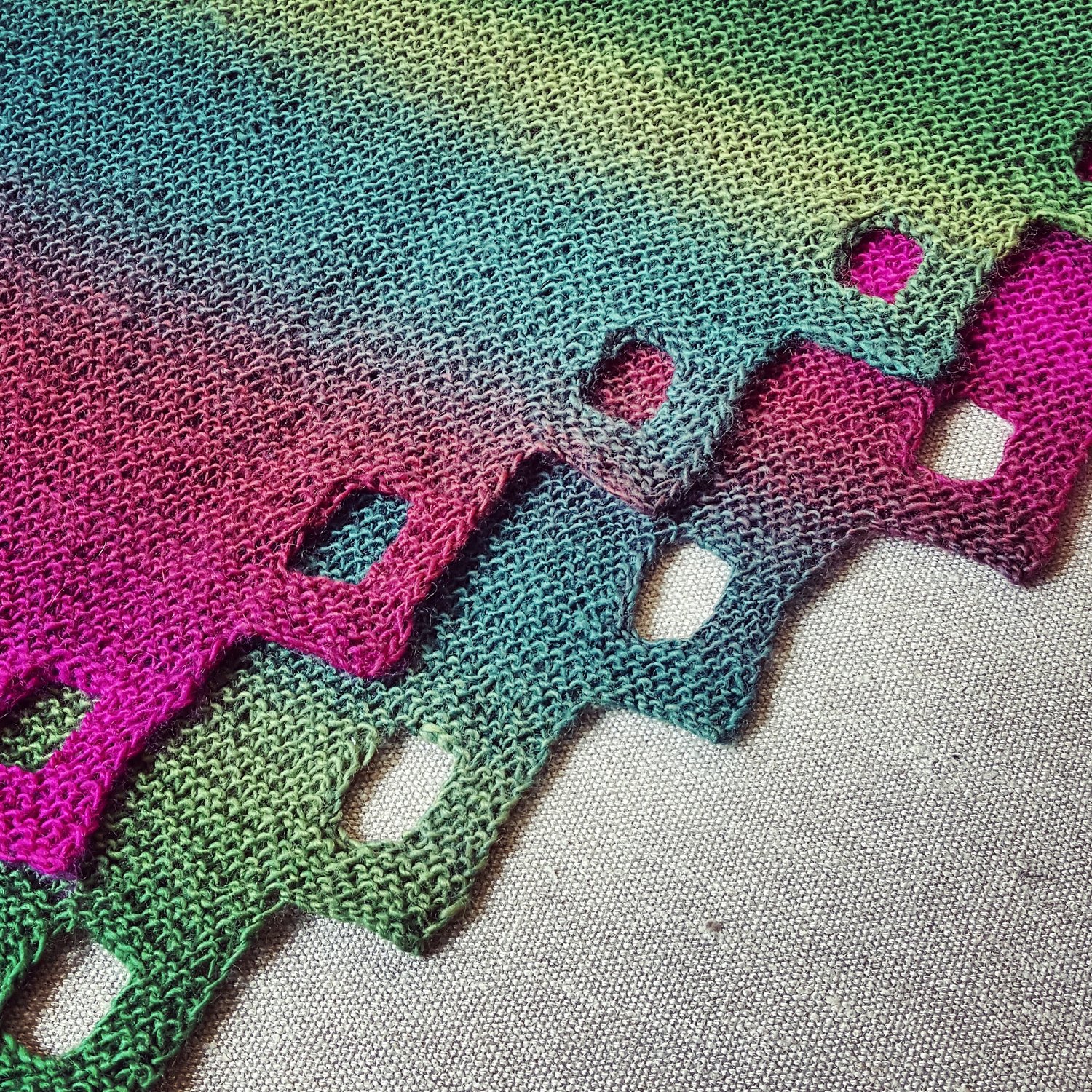 Escalera Scarf
On Sale
€5.00
I like to experiment with my knitting. At the same time I think limitations lead to (more) creative solutions and designs. One of my preferred limitations is that I do not like to cut my yarn before I've completely finished a knitted piece. So when I saw a picture of knitted rectangular "holes" somewhere on the internet, I resolved to find a way to do this without cutting yarn.
This scarf is knitted sideways and all in garter stitch only, but with square shaped holes. Once you've mastered how to do the square holes, this scarf is great TV or travel knitting.
Besides plain garter stitch you need the following skills to knit this scarf
backwards loop cast on
knitted cast on
k2togtbl
This PDF of this pattern is six pages long and contains
a photo tutorial on how to knit the square holes without cutting yarn,
a schematic drawing of the scarf plus explanations of the scarf's construction
detailed (row-by-row) knitting instructions
The scarf I knitted measures 185 cm in length and 50 cm at its widest point. But the pattern is written in a way that you can adapt the size.