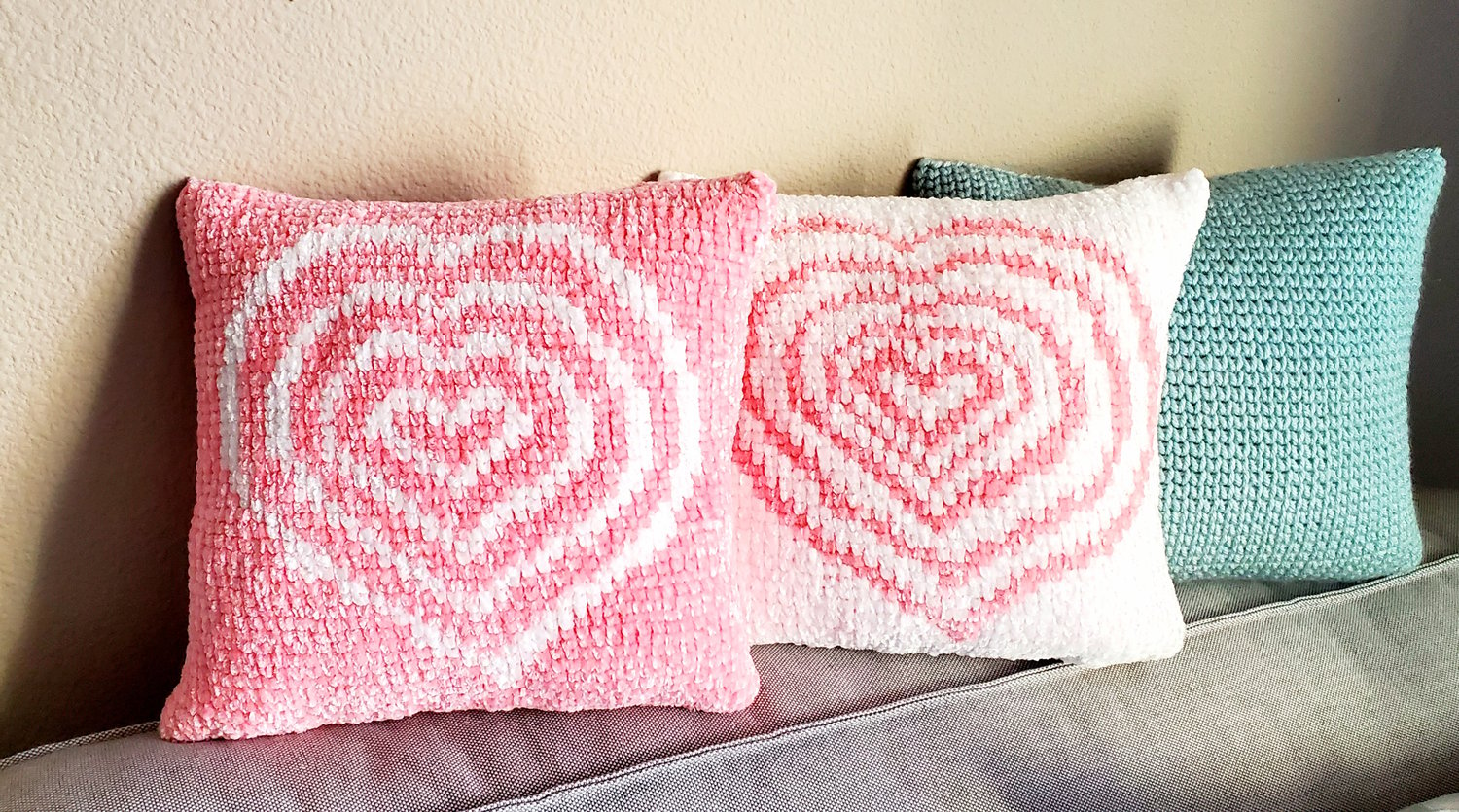 Radiating Heart Pillow PDF Crochet Pattern
On Sale
Here's a great idea to crochet beautiful Radiating Heart Pillow for the Valentine's Day. It will make a perfect gift for your loved one or a cozy addition to your home decor.
The pillow is made with tapestry crochet technique which is quite easy. The full chart of the heart image to help crochet the front of the pillow is included in the pattern. You will also learn "crochet knit stitch" which is an easy technique to make your piece look like it's knitted.
Recommended yarn is medium 4.
Crochet hook is 4 mm.