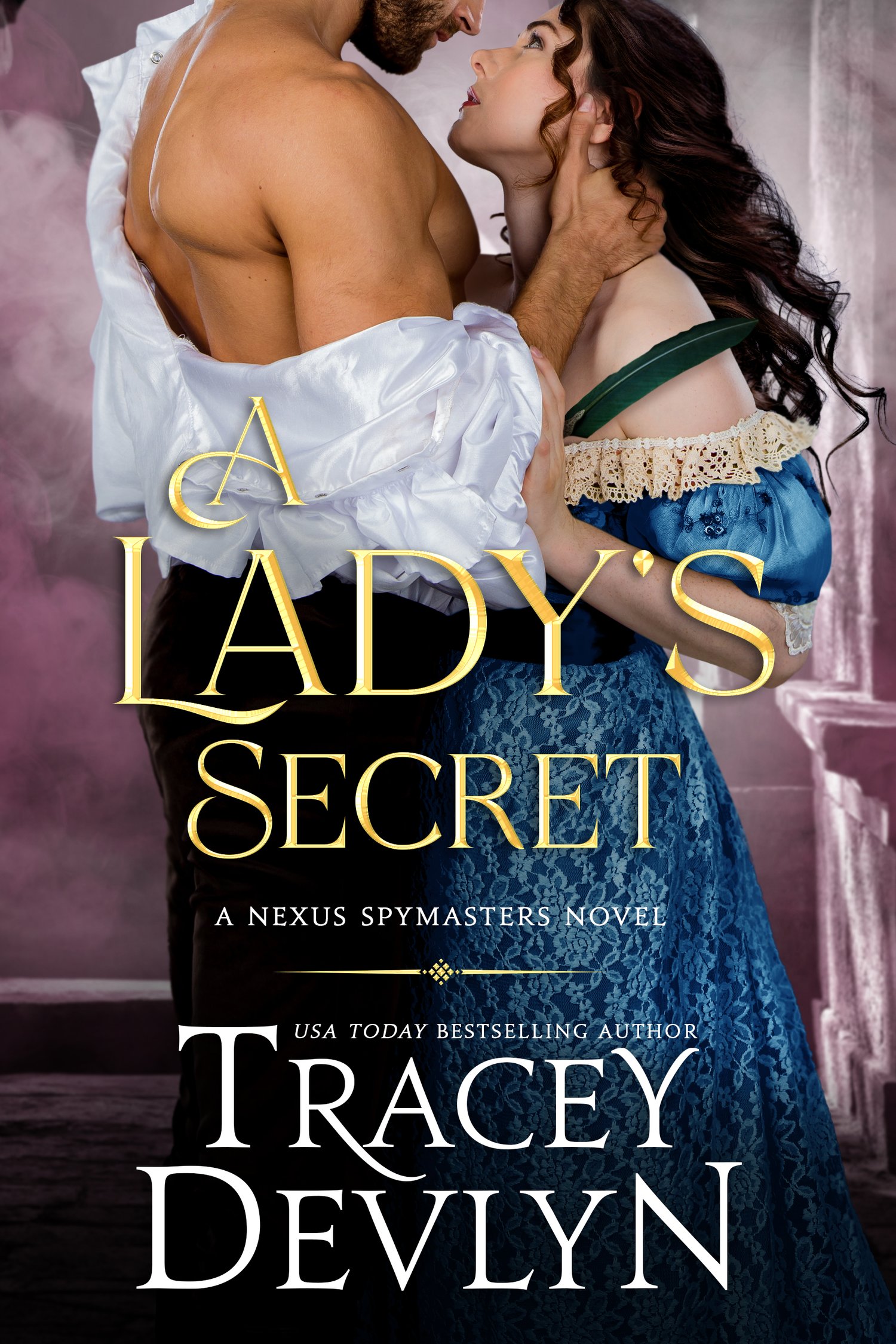 A Lady's Secret (Nexus Spymasters), Book 3, Historical, Ebook
On Sale
In this third installment of Tracey Devlyn's Nexus Spymasters series, readers will swoon over this opposites attract and secret identity story between a boudoir spy and a mysterious proprietress whose paths collide while searching for the same missing boy.

Welcome to Nexus Spymasters, a Regency historical romance series by USA Today Bestselling author Tracey Devlyn. From ballrooms to boudoirs, these daring lord and lady spies will stop at nothing to win the war against Napoleon and fight for the one thing forbidden to them. . . love.


"Exciting tale of danger, daring and love!" —Brenda Novak, New York Times bestselling author
He's persuasive, alluring, and determined to have her—even if it destroys his carefully laid plans.

Sydney Hunt has dedicated her life to protecting those in service from the machinations of noblemen like Viscount Danforth, a gentleman who spends more time in the boudoir than in the House of Lords. Now, the viscount wishes to engage her employment agency, though she can't shake the feeling there's more to his request than finding him a new butler. Determined to uncover his hidden motives, Sydney insists upon a lengthy, intrusive vetting process. Unfortunately, the more she's around his silver tongue and emerald eyes, the more she falls under his spell, endangering her carefully built reputation—and a secret that, if uncovered, could destroy everything she holds dear.
Spymaster Ethan deBeau, Lord Danforth, trades in the type of secrets wealthy wives whisper in the comforts of the bedroom—and he never misses an opportunity to serve the Crown. When the trail in locating a missing boy leads him to the Hunt Agency, he finds its proprietress even more enticing than the career promotion her information might grant him. Sydney is nothing like the sophisticated ladies he's used to seducing, yet the notorious rake finds himself drawn further into her mysterious world, even if it complicates his mission.
As Ethan turns the full force of his will on Sydney, she must ensure her heart remains shut or risk exposing her own secrets—and letting their attraction put them both in grave danger.
First published in 2013 as A Lady's Secret Weapon. This remastered edition published in 2022.
Nexus Spymasters in series order:
A Lady's Revenge
A Lady's Temptation
A Lady's Secret
A Lord's Redemption
A Lord's Bargain 
"A breathtaking world of passion, danger, and intrigue." —Anna Campbell
"Devlyn spins an intriguing historical romance packed with emotion and suspense." —
New York Times
 bestseller Dianna Love
"Devlyn is a smart storyteller who crafts taut, exciting, emotional novels--the type of story that lingers long after the happily ever after." —RT Book Reviews, TOP PICK
"Devlyn's series keeps getting better, leaving the reader eagerly anticipating the next installment." —Publishers Weekly
"Devlyn is a writer to watch." —Booklist
"Brilliantly written." —Night Owl Romance, TOP PICK