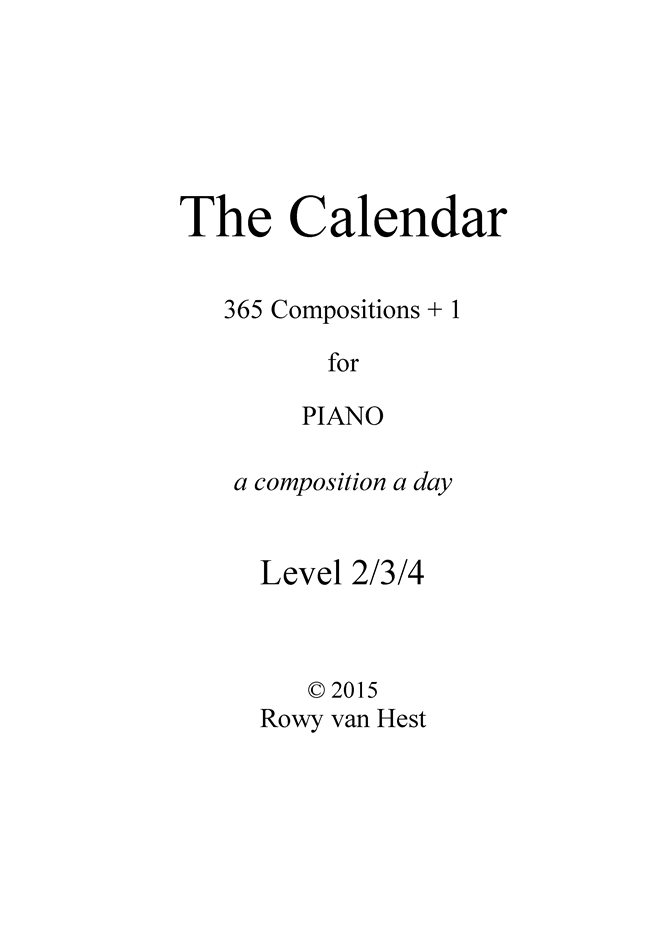 The Calendar - 12 Months of Music
On Sale
$4.95
The Calendar. 365 + 1 Compositions for Piano Solo, playing level 2/3/4. 391 pages of original piano music for only $ 14.90

Play a different composition every day. What did I write for your birthday?

Extra! Every month comes with 2 Do-It-Yourself compositions. I wrote the beginning of the compositions, can you finish them?