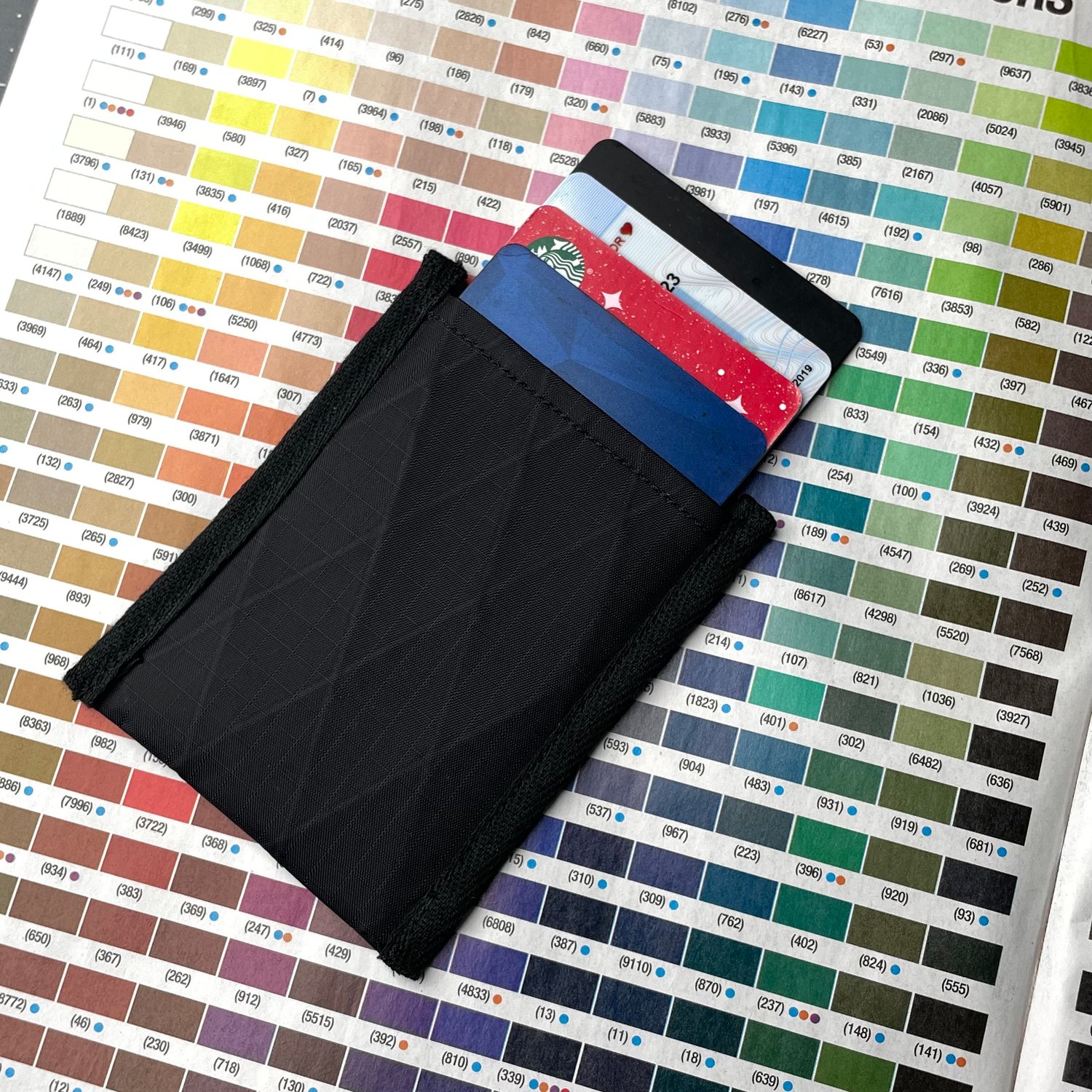 Simple Sleeve. DIY Compact Card Wallet
On Sale
Simple Sleeve is a DIY sewing pattern for an everyday carry compact card wallet. Perfect for using scraps of technical fabrics complementing larger projects or for making you first gear item. Snuggly fitting 3 to 4 cards with a ribbon pull allows hastle-free checkout.
Upon checkout, an email is automatically sent containing a link to access digital downloads.
Illustrated instructions and material list
Print at home sewing pattern on letter / A4 sized pages
✂️ Sewing Skill
Beginner skills to learn double fold hems, precise 1/4" (6mm) seam allowances, and binding edges by hand.
🪡 Revisions
20 Aug 2023 - Initial Release
✏️ Terms and Support
LearnMYOG.com is a passion project for entertainment purposes. Technical support is provided at my discretion and availability. 
Valid email address is required for download link and notification of revisions for this specific pattern.
🇪🇺 Important information for EU customers: As per General Data Protection Regulation (GDPR), we require your opt-in for email notifications. Simply opt-in during checkout to stay connected and receive the latest revisions for this pattern.
LearnMYOG.com patterns and instructions are for non-commercial Personal Use Only.
I cannot be held responsible or held liable for any damages, injuries, losses, or destruction of property that may occur in connection with this information.
Thank you for your purchase and for supporting LearnMYOG.com!