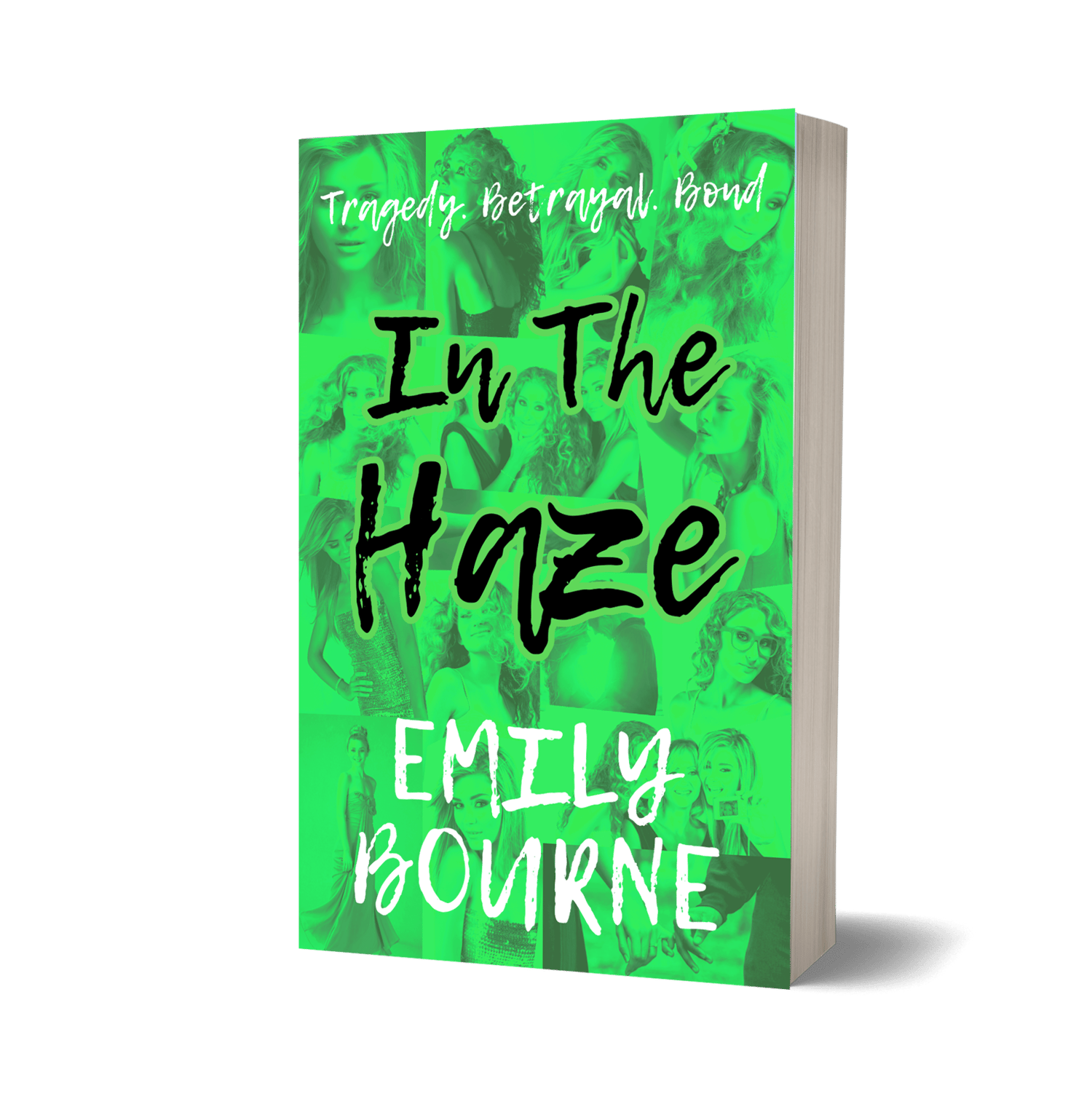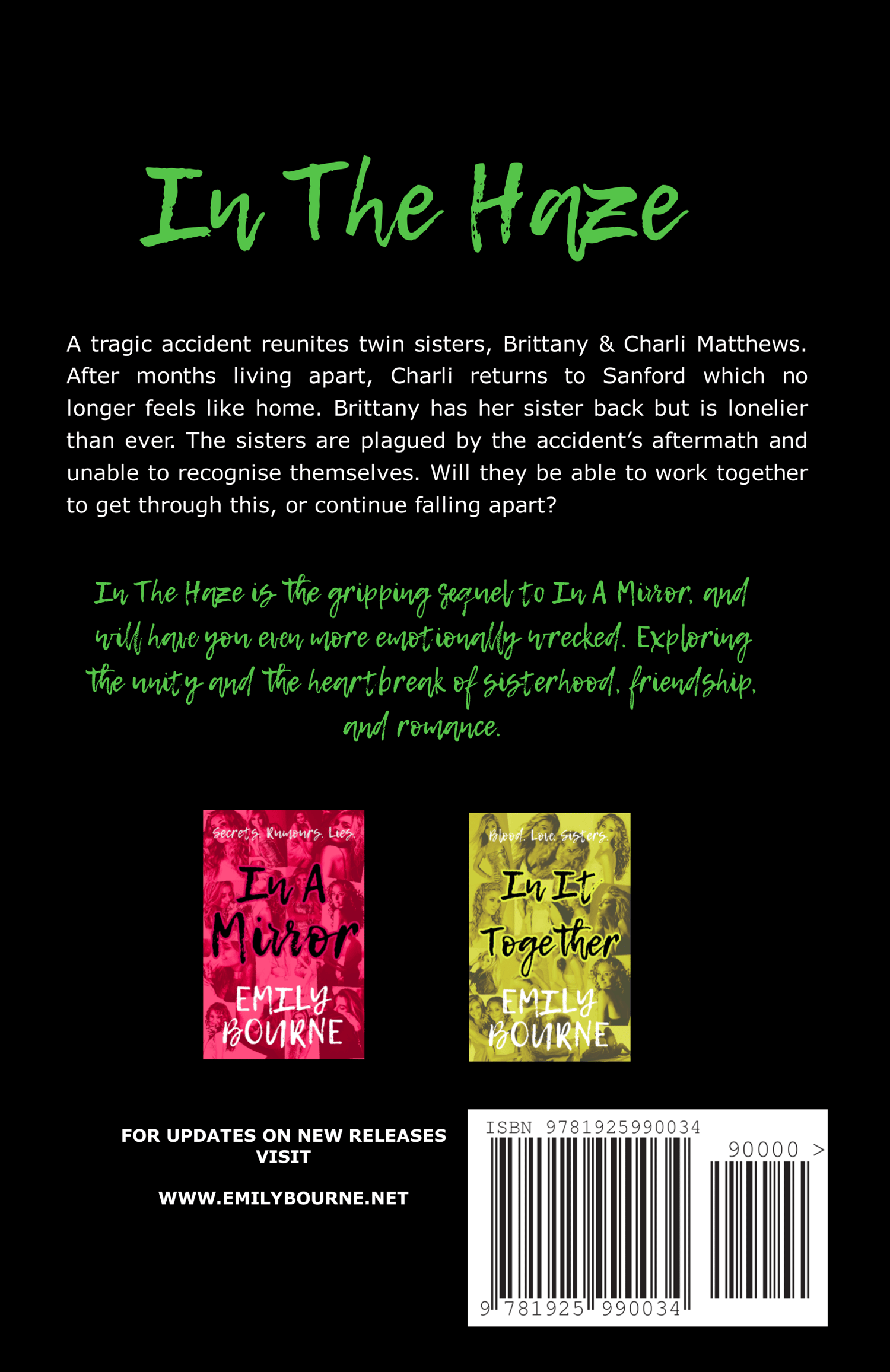 In The Haze - Autographed Paperback
On Sale
A$29.99
A tragedy reunites the sisters, turning their lives upside-down. Can they claw their way out of the darkness before it consumes them?
PRODUCT AUTOGRAPHED BY AUTHOR


After months away, Charli returns home. A piece of herself has died, and she yearns to rid the pain. Finding a joint presents a perfect solution. Unable to cope after a tragic accident, Charli masks her demons with drugs. Can she claw her way out of the darkness before her family finds out and disowns her for good?

Brittany has her sister back but is lonelier than ever. The accident snatched away the identity she spent a year building. Unable to recognise herself, how can she face school when her friends view her as an outcast? Even worse, what if it causes her boyfriend to dump her? If Brittany can't salvage her reputation, will her anxiety cripple her into the nobody she fought so hard to kill?


In The Haze is the gripping sequel to In A Mirror, and will have you emotionally wrecked. Exploring the unity and the heartbreak of sisterhood, friendship, and romance in this contemporary coming-of-age teen drama.