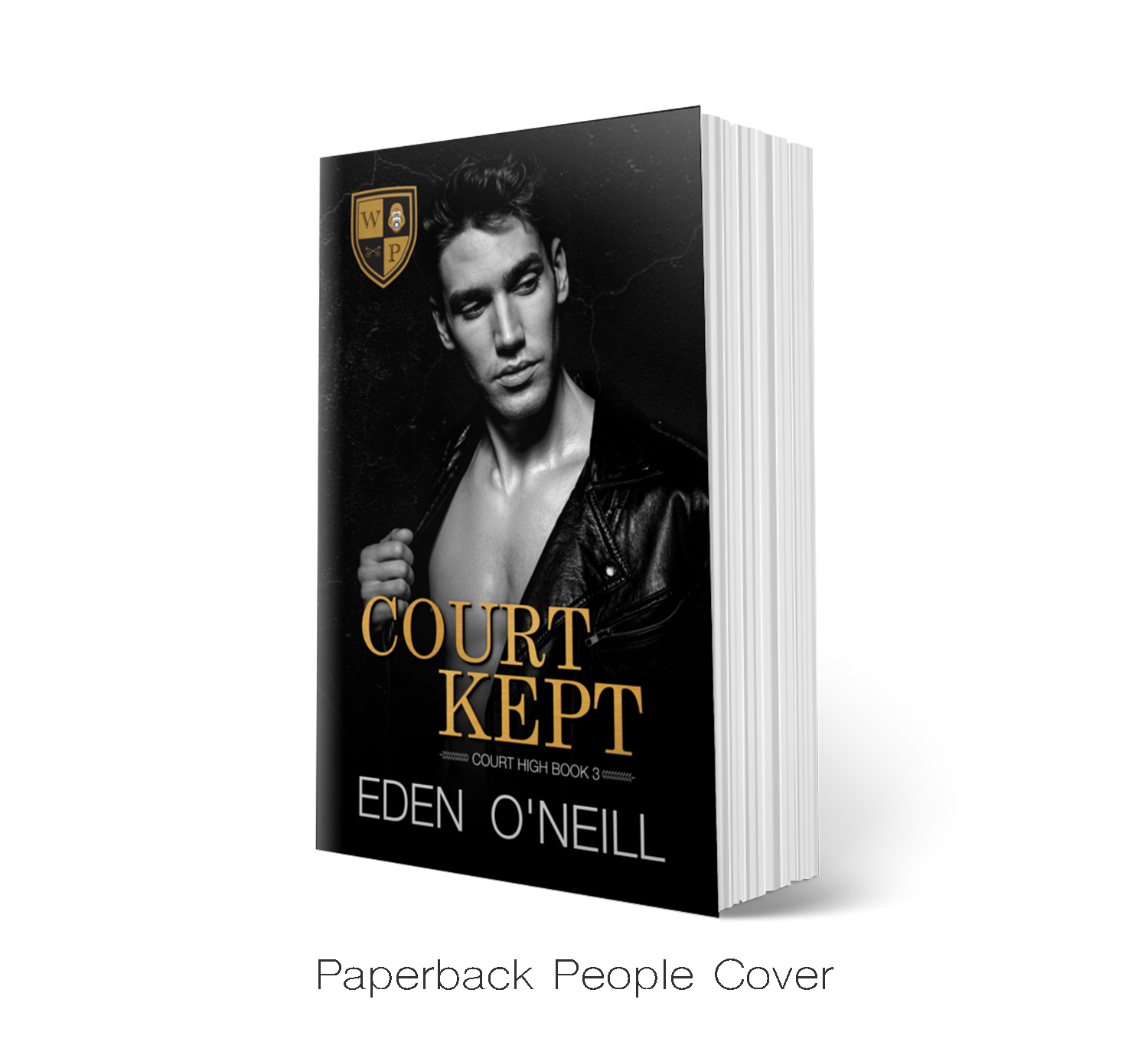 Court Kept - Signed Copy
** Free shipping on US orders of $75 or more! **

A hand signed by the author copy of Court Kept, available in two styles of paperback, or alternate hardback binding!

Note: Books are printed and signed to order, so please allow 6-8 weeks for delivery after ordering. Each book will come with Eden's signature, personalized orders may open in the future, but are not being accepted at this time. Seller not responsible for lost shipments or damage incurred while in transit. Please contact your local USPS branch if such occurs. 


---

The black hole has sucked me in... and I don't want to get out.


Ramses plan is dark. It can GET dark but not only am I here for it I'm so ready. It's time to bring some justice in this town. It's time to open some f*cking doors and be a voice for someone who didn't have one. My sister Paige didn't get to tell her story. What happened to her was covered up and I'm going to prove that. My only obstacle is Royal Prinze, the one person who's plagued me since I got to this seriously messed up town. He's goading me to see things aren't what they seem. He's goading me to see his truth but I won't be kept.

He's kept me for too long already.


Warning: This enemies-to-lovers, high school romance contains some dark themes and light bullying. The book is not a standalone and is book three in a four-part series of full-length novels. Royal Prinze is the only hero of this tale... good luck getting him to share.