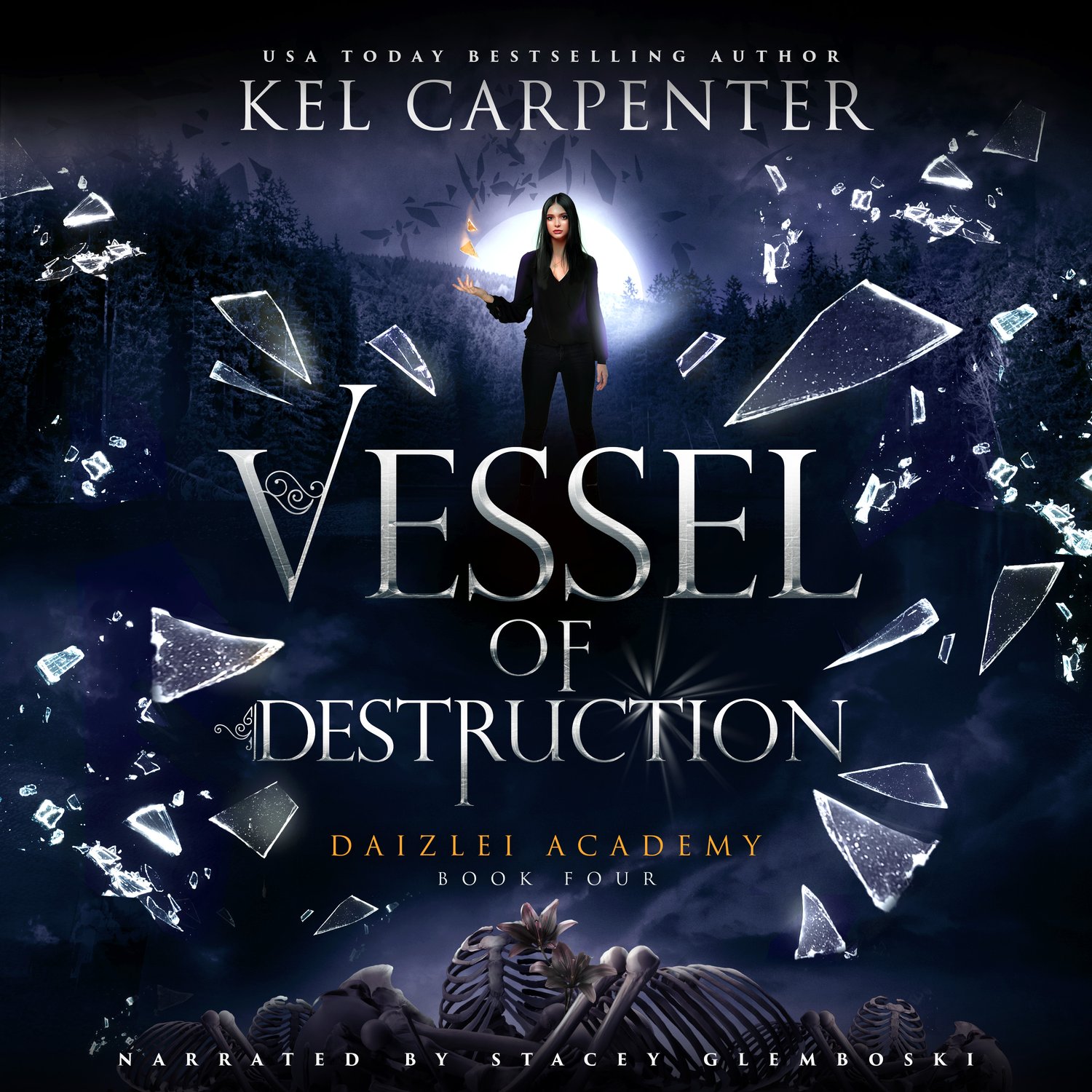 Vessel of Destruction Audiobook
Preview
Fans of Elise Kova, Holly Black, T.A. Lawrence, and Isla Frost will enjoy this gripping ending to the Supernaturals of Daizlei Academy series . . .
If there is one truth that I hold to in my life, it is that when it rains, it pours.
Perhaps that is why I built myself not for the everyday storms most experience.
But for the hurricanes I have had to learn to withstand.
I know what it is like to feel your heart crack in half like a tree that snaps under too much pressure.
I know the bone-deep, all-consuming, numbness that sets in when the wind and the cold and the water become too much.
I know the desperation that claws under the surface as you try to wait through the night, and hope that come the dawn, the storm has passed.
But perhaps, most importantly, I know how to survive.
Or really, I am too spiteful to die.
Either way, my world is falling apart around me. Death and destruction are knocking on my door. And a storm is coming. One unlike anything we have ever encountered before.
Once a victim, now a villain--Lily is not the girl I knew. I'm not sure if my sister is even alive, or if the monster she's become is here to stay.
This is one storm I don't know if I will survive . . . or if the price of living is too high.