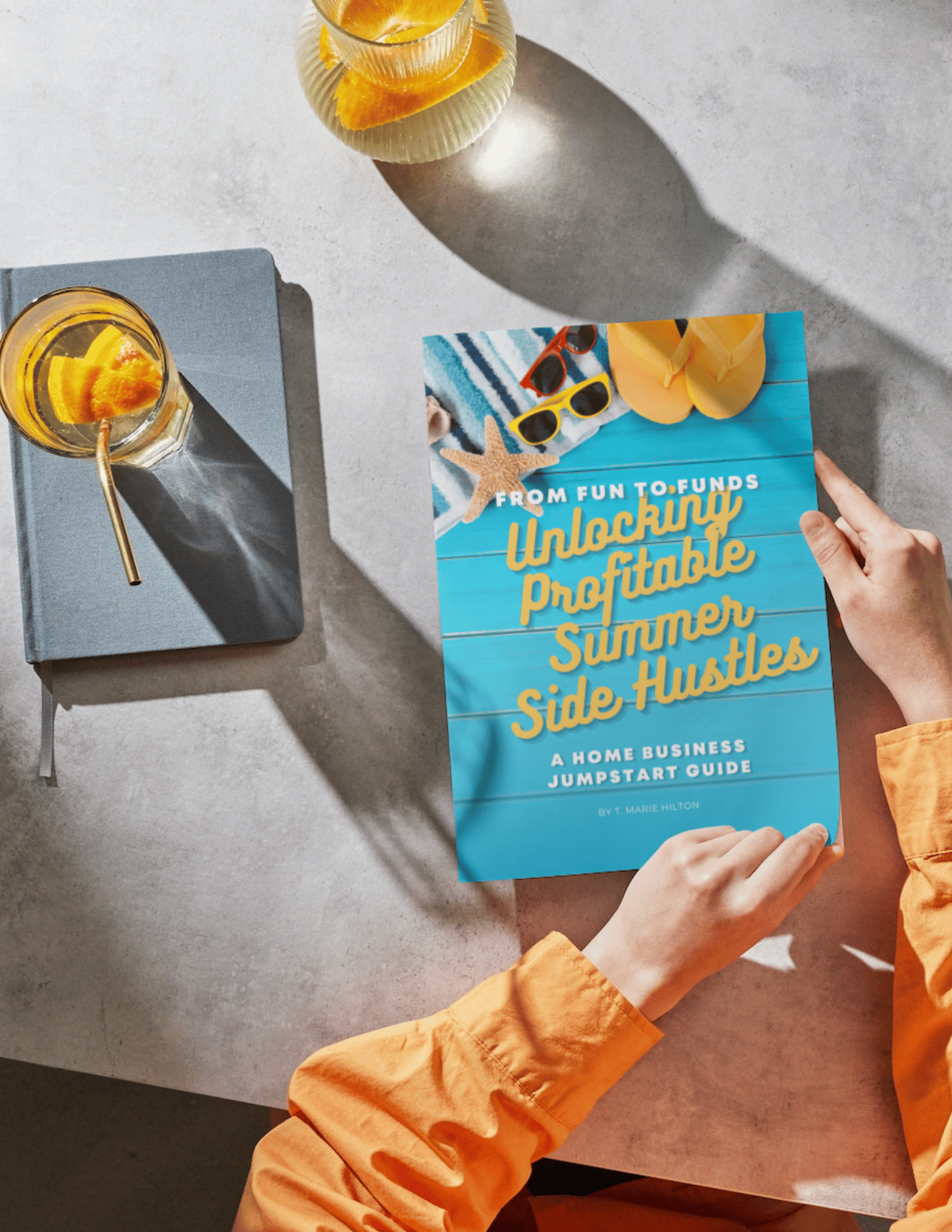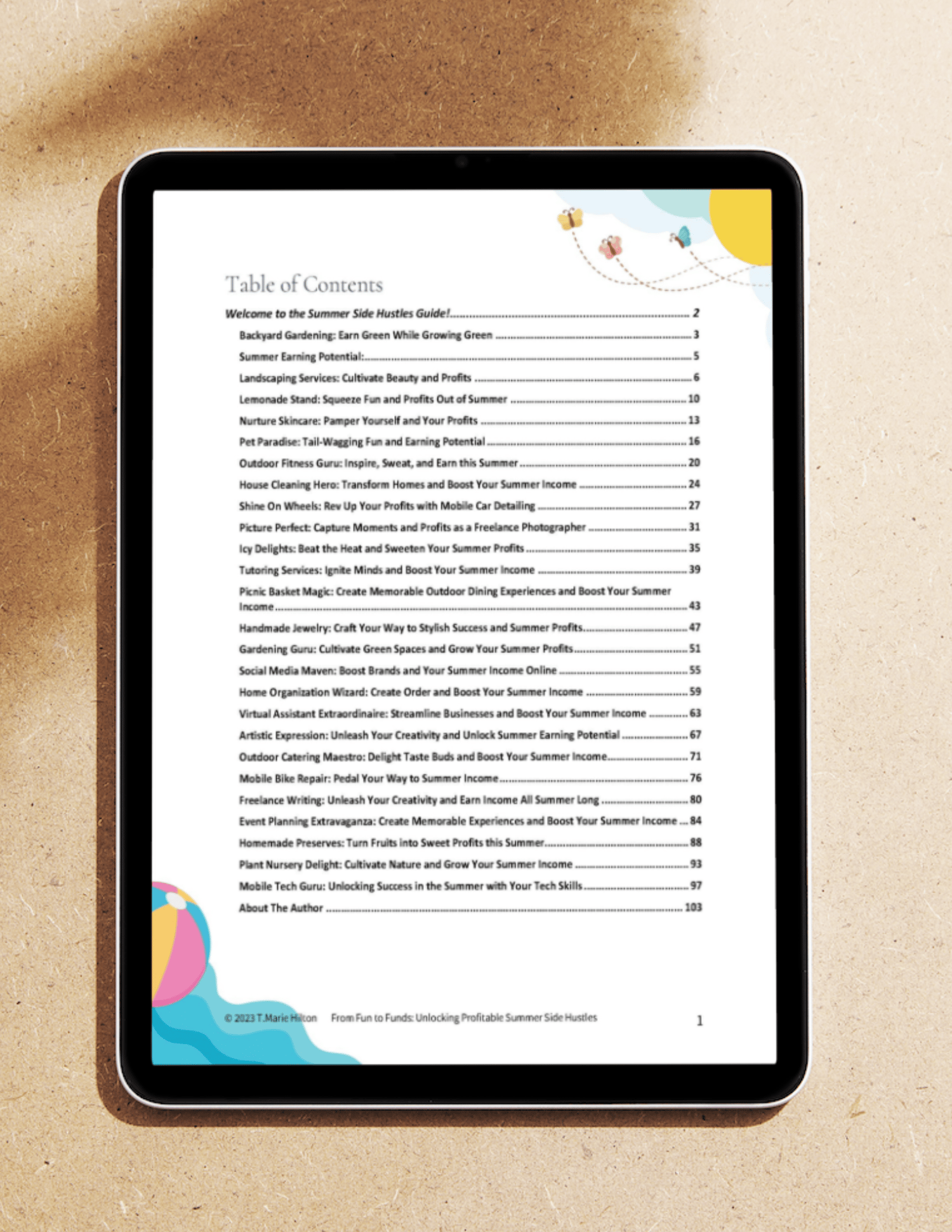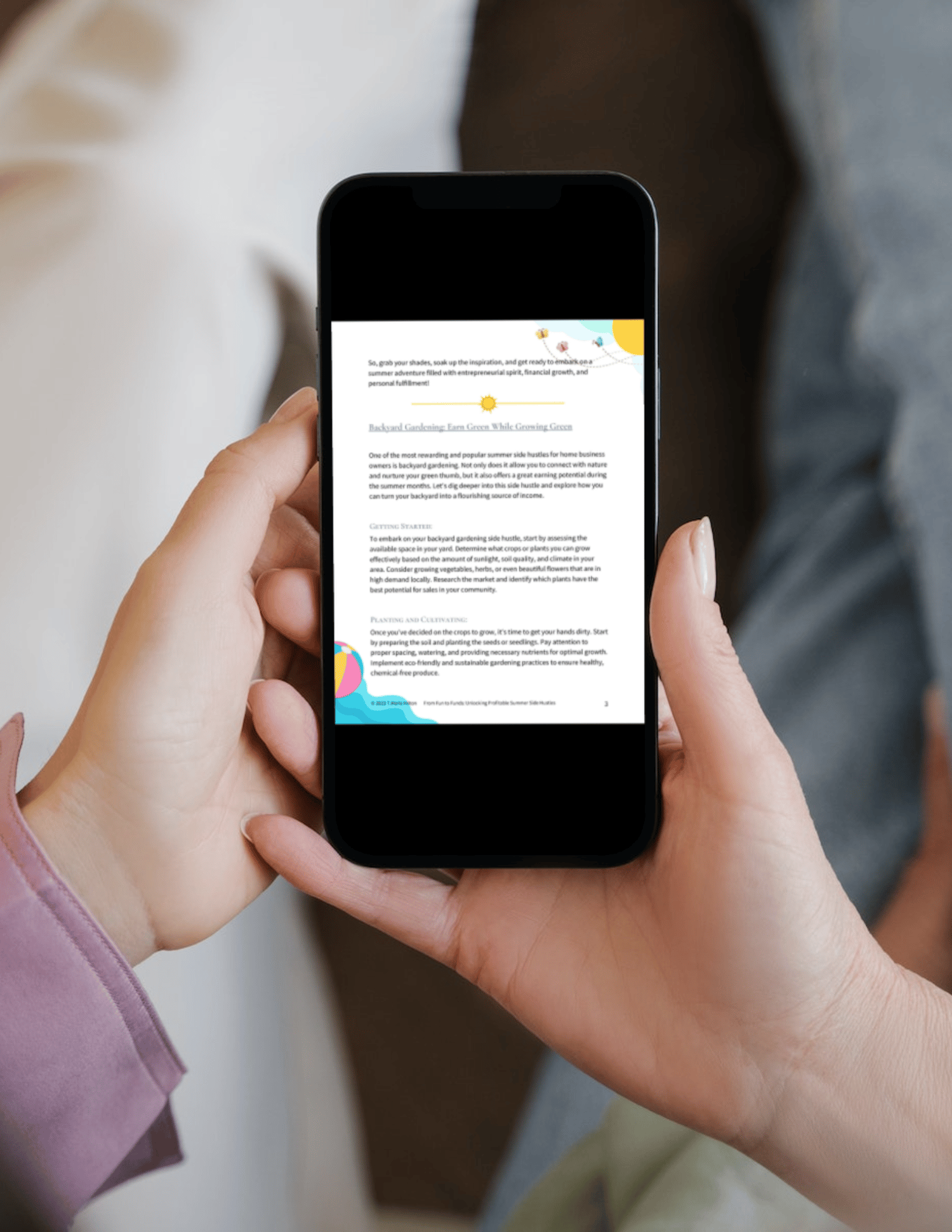 Fun to Funds: Unlocking Profitable Summer Side Hustles
On Sale
Preview
Welcome to the world of exciting summer side hustles! Discover the ultimate guide that will transform your summer into a season of profit and fun. Introducing "Fun to Funds: Unlocking Profitable Summer Side Hustles," your go-to resource for turning your hobbies and passions into extra income.
Are you ready to make the most of your summer? This comprehensive guide is packed with 25 engaging side hustle ideas that will inspire and empower you to take control of your financial future. From crafting beautiful handmade jewelry to becoming a Mobile Tech Guru, this guide covers it all.
Each side hustle is accompanied by instructions, marketing strategies, resources and insider tips to help you hit the ground running. You'll uncover the secrets of successful side hustles and learn how to maximize your earning potential during the summer months.
Whether you're a creative soul, a tech enthusiast, a gardening guru, or someone looking to share your expertise as a tutor or virtual assistant, there's a side hustle waiting for you in "Fun to Funds." The possibilities are endless, and the rewards are waiting to be claimed.
So, why wait? Start your side hustle adventure today with "Fun to Funds: Unlocking Profitable Summer Side Hustles." It's time to embrace your talents, make extra cash, and enjoy a summer filled with creativity, fulfillment, and financial success.