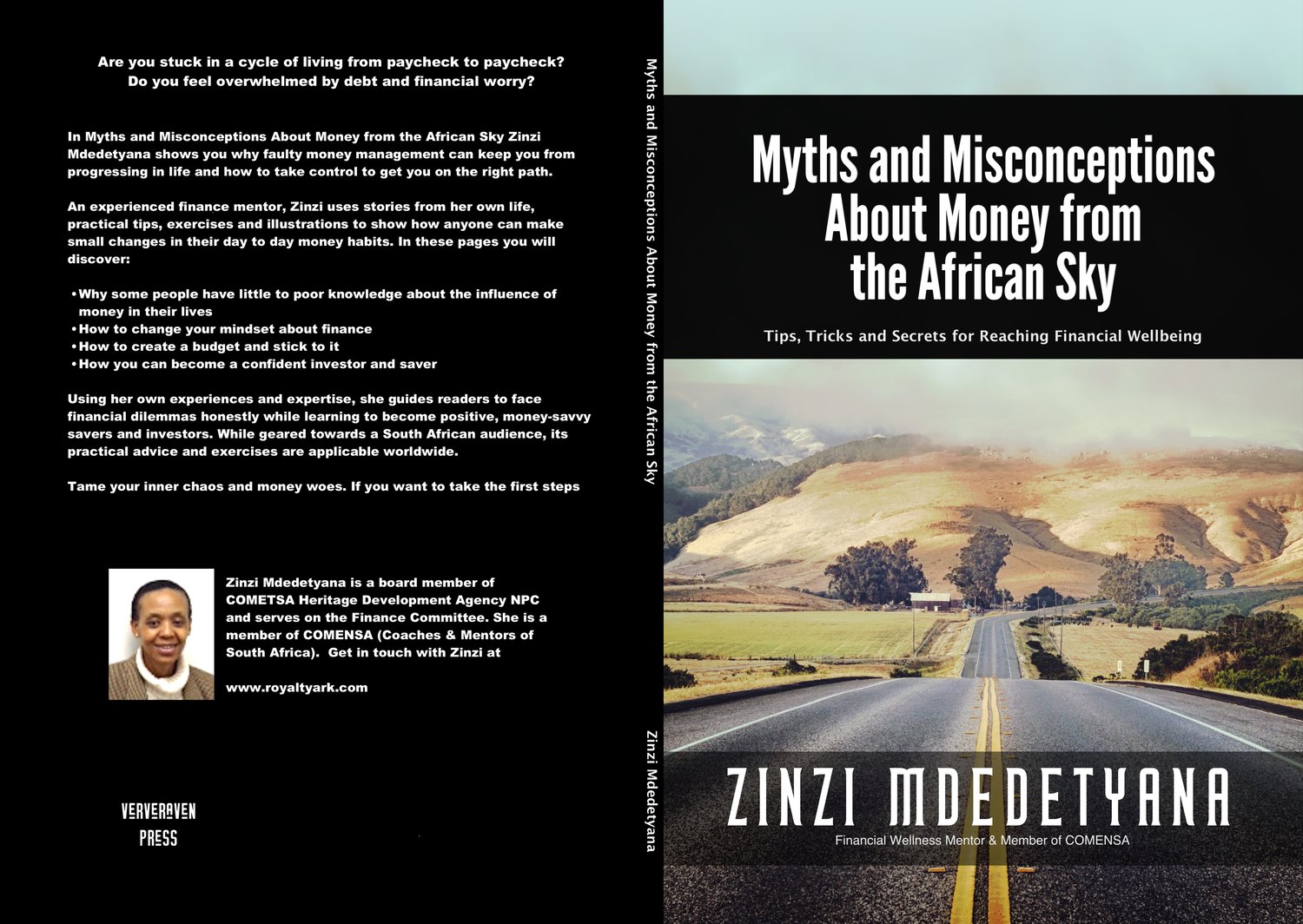 Myths and Misconceptions about Money from the African Sky Subtitle: Tips, Tricks and Secrets for Reaching Financial Wellbeing
On Sale
Are you tired of struggling with money? Do you feel like you can't talk about money openly, freely (without choking up) and comfortably? It's time to challenge your long-held beliefs and change the way you think, talk, and behave around money.
This book is a game-changer. It offers truly wise money management tips, tricks, and secrets that will change the way you think about money. Learn to challenge your long-held beliefs about how to manage and handle money responsibly in your life. With simple and authentic conversations, quizzes, and a checklist of questions contained in these chapters, you'll discover the lies you've been told about money since childhood and how they've impacted your life up and until now.
This book offers practical guidelines, quizzes, and checklists to help you make informed decisions about household spending, loans, credit score, budgeting, insurance products, savings, and selecting financial advisors. You'll also find inspiration from the African Granny's Pearls of Wisdom, which are still relevant in the 21st century.
Whether you're a hard-working man or woman in South Africa or anywhere in the world, you can balance and handle limited resources, keep households together, hold down careers or businesses, and still make a difference in your life and the lives of your loved ones. This book is dedicated to you.
Don't be fooled by the title - it is filled with pearls of wisdom that will change your life.
If you're ready to improve your relationship with money and achieve financial success, click
"Buy now"
or
"Add to cart"
to start your journey towards financial wellbeing.
Terms of use:
This book is for personal use only. No part of this book shall be reproduced, distributed, or used in any manner whatsoever without the express written consent or permission of the Creator.
For more tips, tricks and secrets, visit
www.royaltyark.com
for insightful valuable blogposts!
Thank you for your patronage and appreciate that you graced us with your presence
!
You will receive the PDF download as soon as your payment is verified. Please check your email.