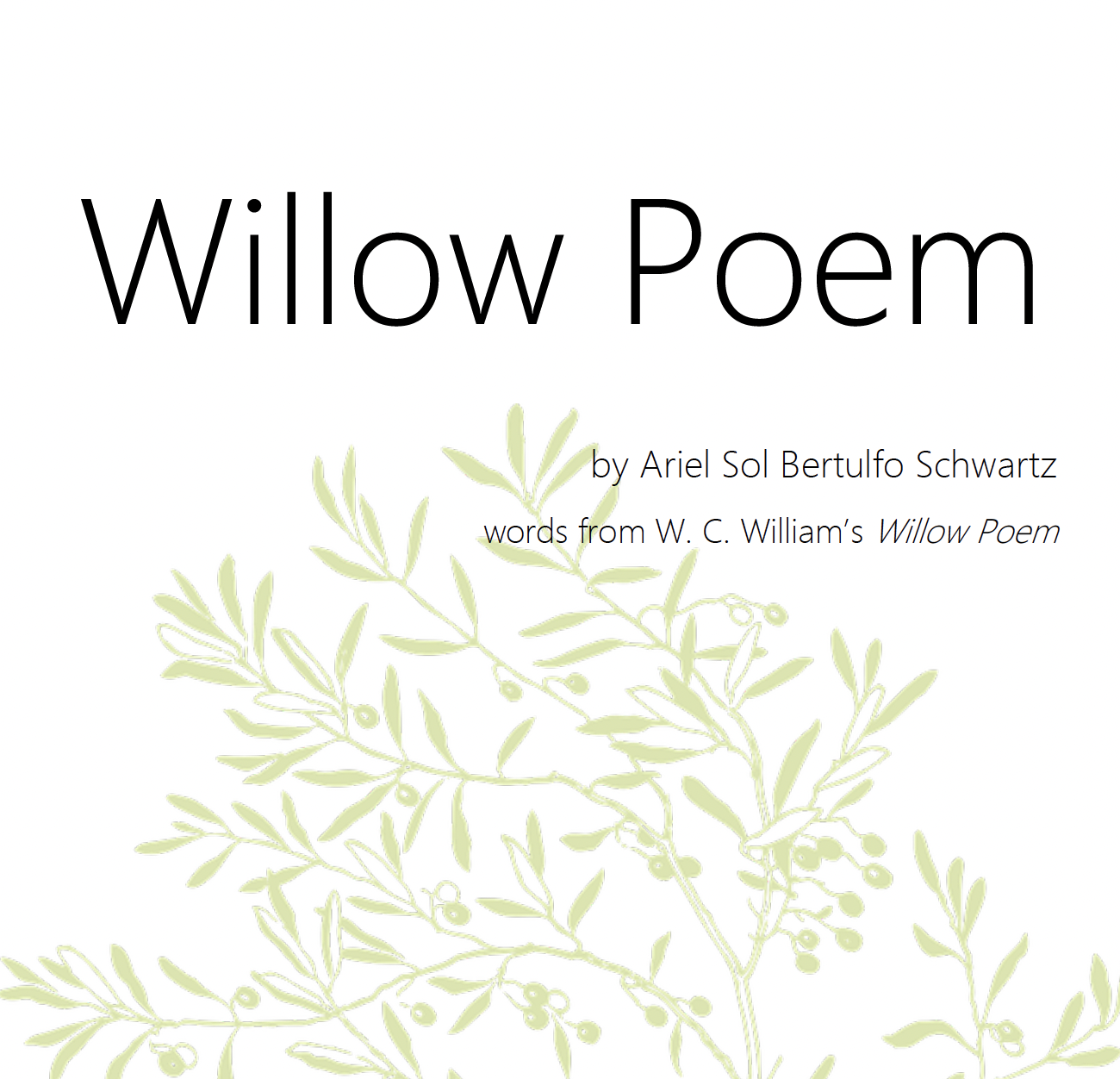 Willow Poem
Performed live by Choral Arts Initiative. Brandon Elliott, Artistic Director.
Instrumentation: SSAATTBB Choir
Duration: ~3 minutes
Willow Poem seeks to evoke the sense of depth and quietude of a lone willow tree standing stoic throughout the changing seasons. Using the words from a William Carlos Williams poem of the same name, it expands on themes of natural beauty, obstinance, and acceptance. The piece is intentionally short, around three minutes, so as to distill the emotion created by Williams' poetry and leave the listener with a mental snapshot of a mood lonely yet content. The length juxtaposes the subject of the piece, a tree whose leaves refuse to fall, in an effort to highlight the temporal flexibility of the natural world and the contrasting scales of time on which the poem comments. This emphasis on temporal fluidity is reflected in the ever-changing time signatures of the piece, which creates a sense of timelessness and wandering. The piece is written with individual voice-leading prioritized over functional harmony, and as such meanders through various key centers, modes, and progressions without urgency. Like a hiker or outdoorsman, Willow Poem has no agenda but to explore its own environment at a relaxed pace, and to return home with a new clarity inspired by natural wonder.