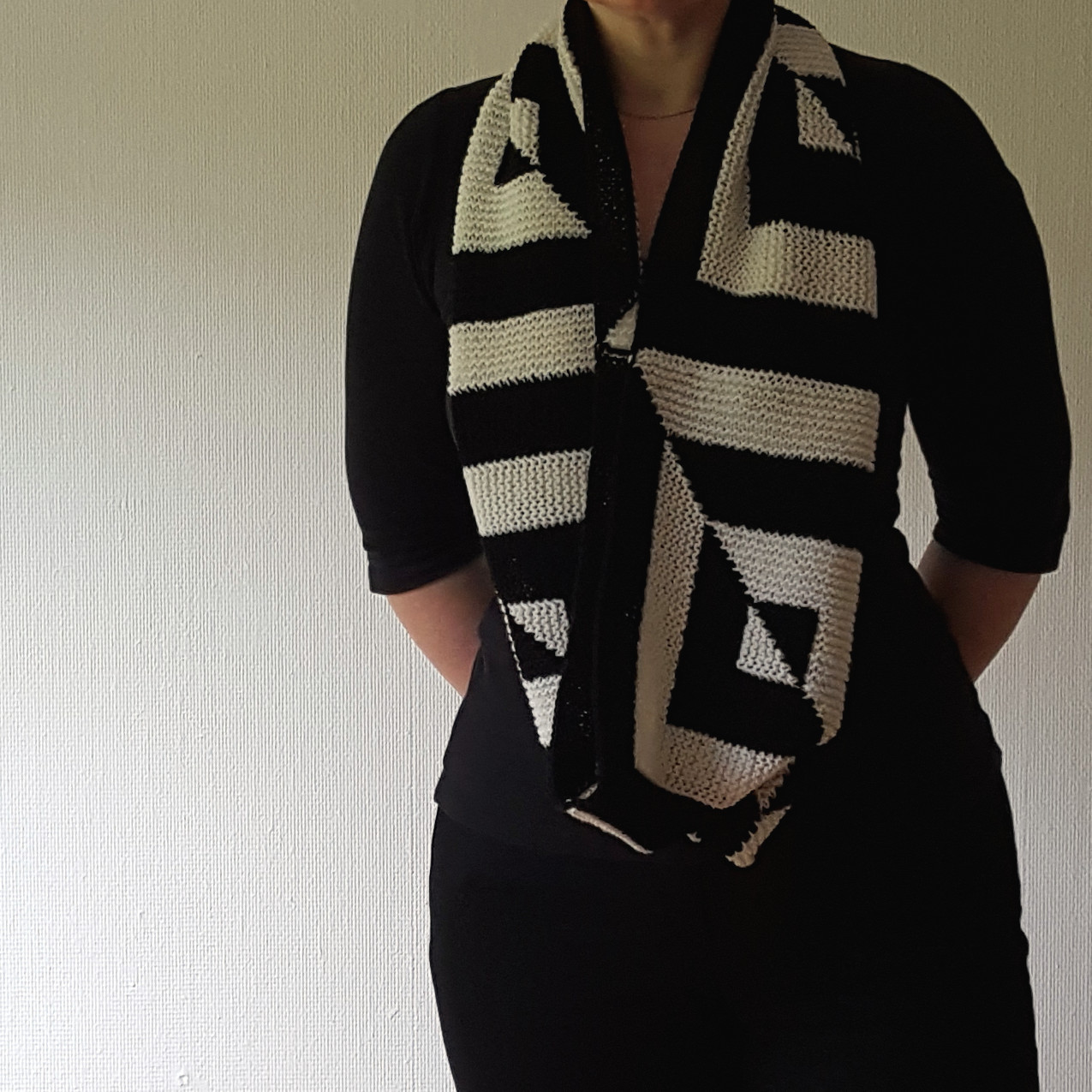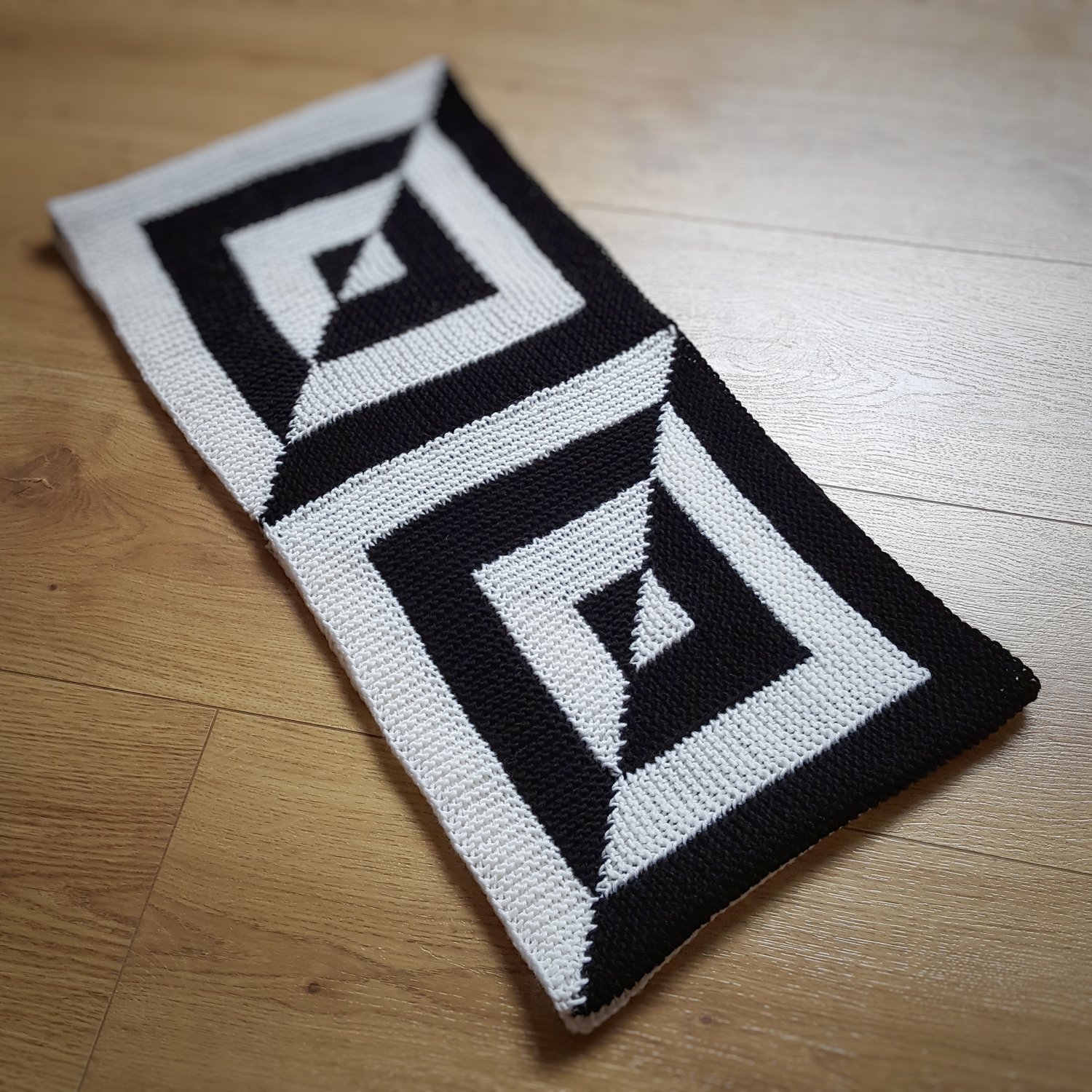 Skew Symmetry Cowl
On Sale
Recently, I experimented a lot with a combination of intarsia technique and short rows. I did like the resulting patterns so I wanted to try it out on a cowl as well - and this time with an interesting black and white contrast. So, if you like bold geometric patterns, this cowl is for you. It is knitted all in garter stitch with two skeins or bobbins of each color.
The finished cowl measures 29 cm wide and 124 cm in circumference.
To finish this cowl need the following skills:
Intarsia
Short rows with wrap and turn
Picking up stitches from a side edge
The pattern contains a written description, a chart, some schematics and some explanations on techniques.