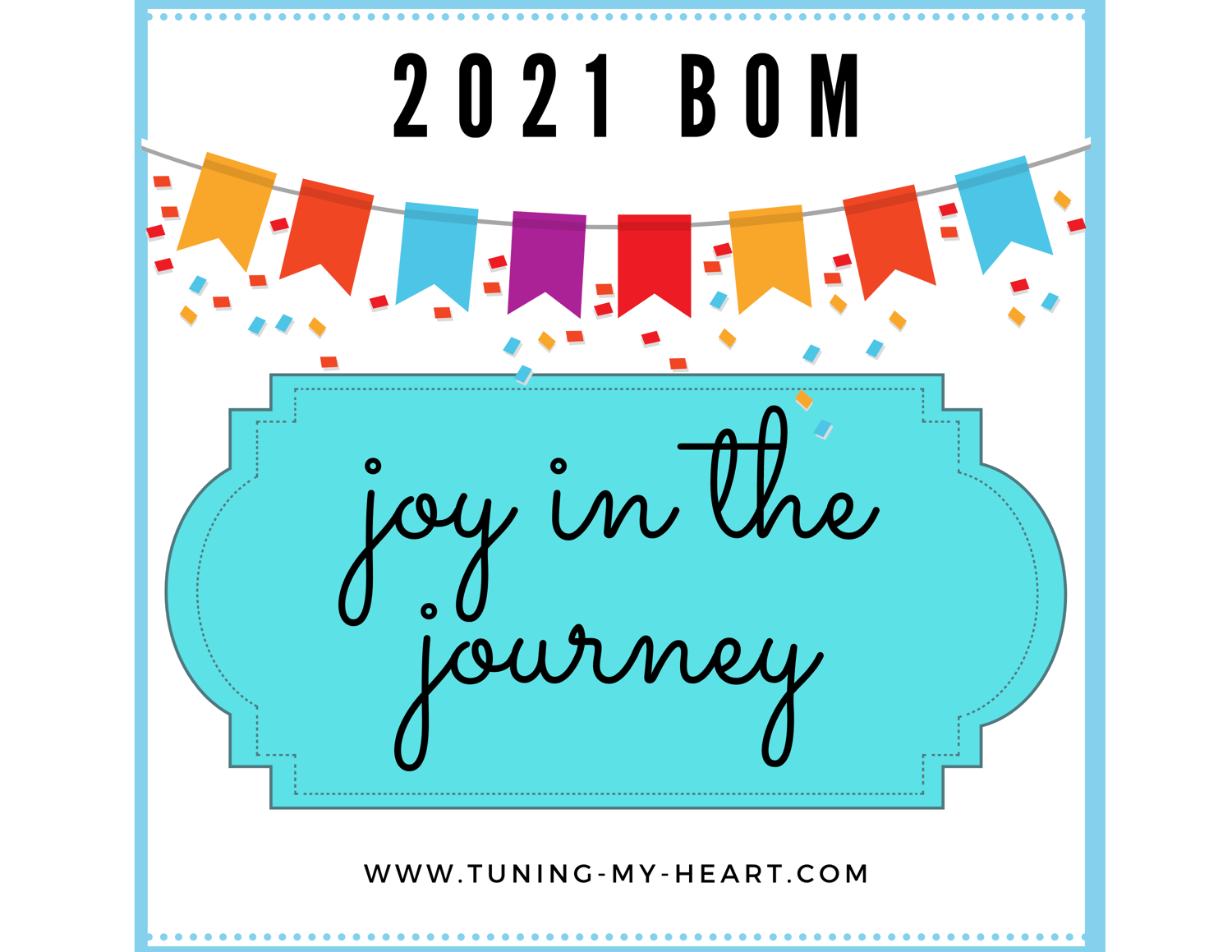 2021 BOM-Joy in the Journey
On Sale
$0.00
This is my 2021 BOM which is a Row quilt.  This quilt is a mystery quilt where each new row is revealed on the 15th of the month. Each row is made using a number of the same blocks. This is a great skill builder quilt as we will be using several techniques throughout the year.  Making multipile blocks that are the same will give lots of practice as we work to perfect our piecing.

As with all of my patterns please make note of my copyright policy:
Yes, you can sell your items made from my patterns. Any physical items you create with my patterns are yours and there are no restrictions on what you can do with them. So, go ahead and enter them in shows, sell them, donate them for auctions, etc. I do not require you to mention Debra Davis or Tuning My Heart Quilts, LLC in any way. However, it does help me out when you do. When you share this project and tell your friends about me and my quilt designs and tutorials, it helps me stay in business and support my family. I really do appreciate it when you share what you have made and let others know you enjoyed my quilting patterns. So attribution is not required, but certainly appreciated! Thank you!
The pattern itself is copyrighted and I ask that you honor that and do not share the pattern-even free patterns.  It helps me out is you spread the word and send people to my website to get the patterns for themselves at www.tuning-my-heart.com.  So if you like what I provide please share it far and wide.  Thank you!!