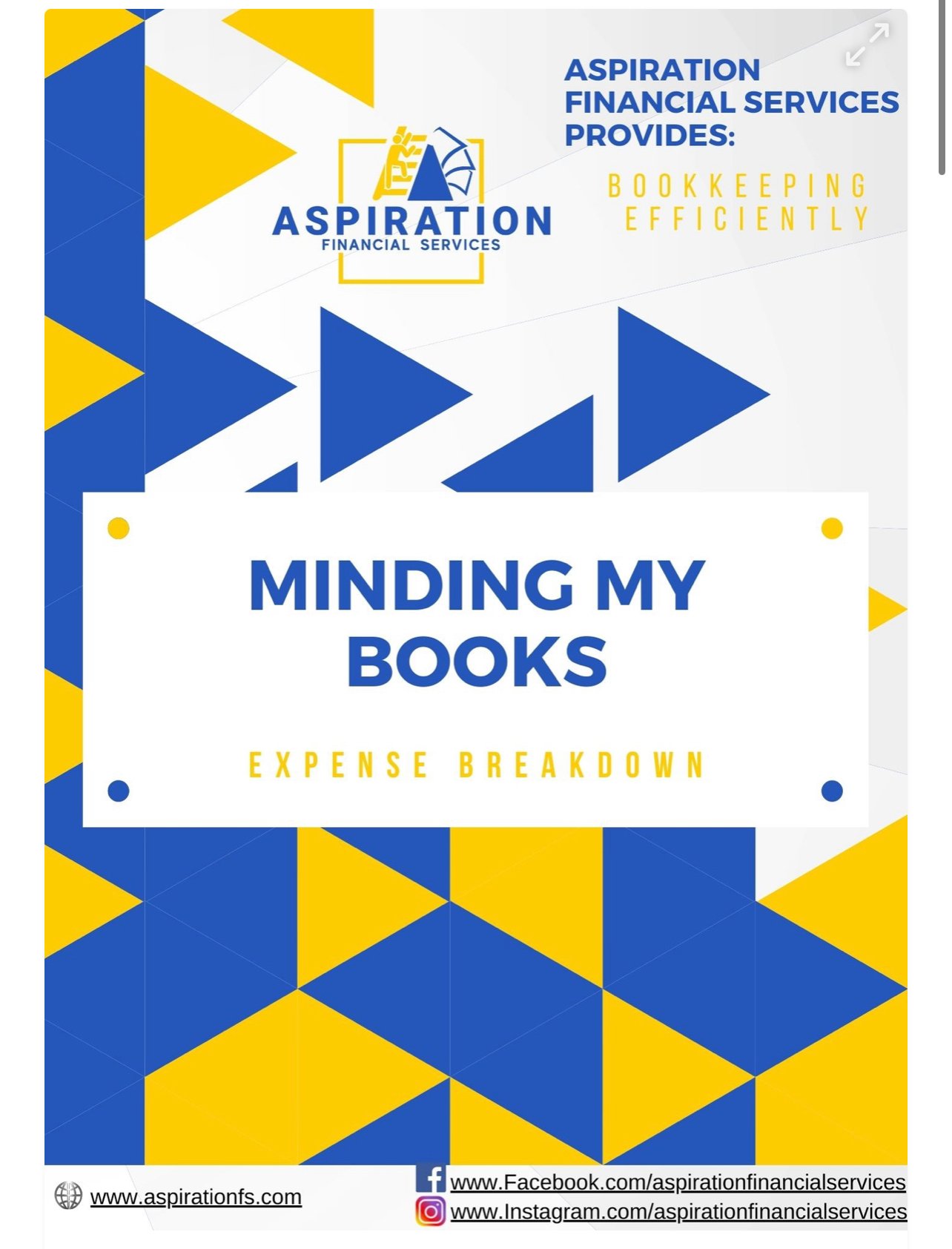 MINDING MY BOOKS
Don't have bookkeeping? Our Minding My Books E-book is perfect for you! Great for the self-employed and business owners to help keep track of expenses. This E-book comes with an Excel workbook that already has formulas built in so all you have to do is plug in your information. Please be advised that editing the categories will ruin the calculations. 

 

**TERMS AND CONDITIONS**

PLEASE NOTE: DUE TO THE NATURE OF THE PRODUCT WITH IT BEING A DIGITAL PRODUCT ALL SALES ARE FINAL AS ACCESS CAN NOT BE REVOKED.