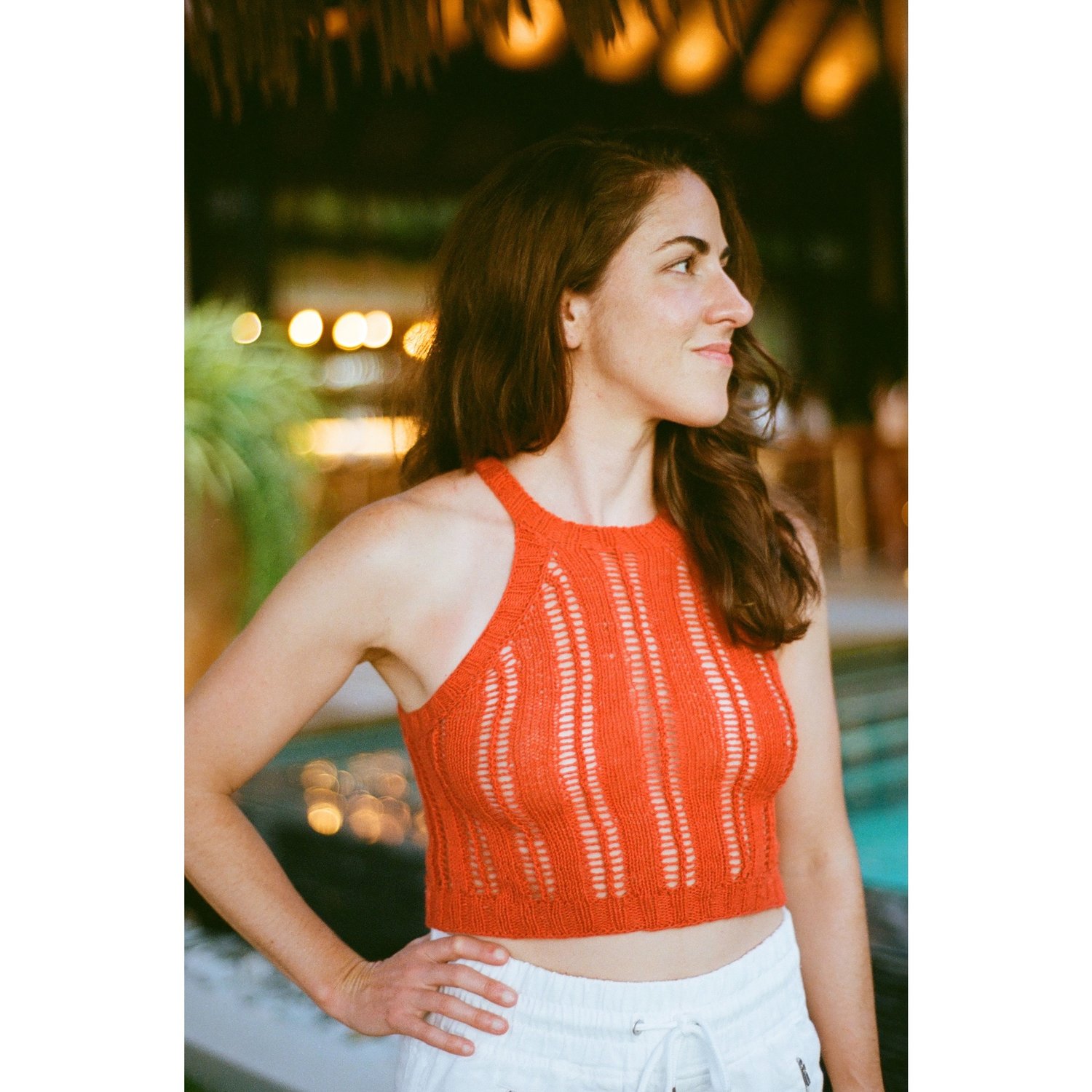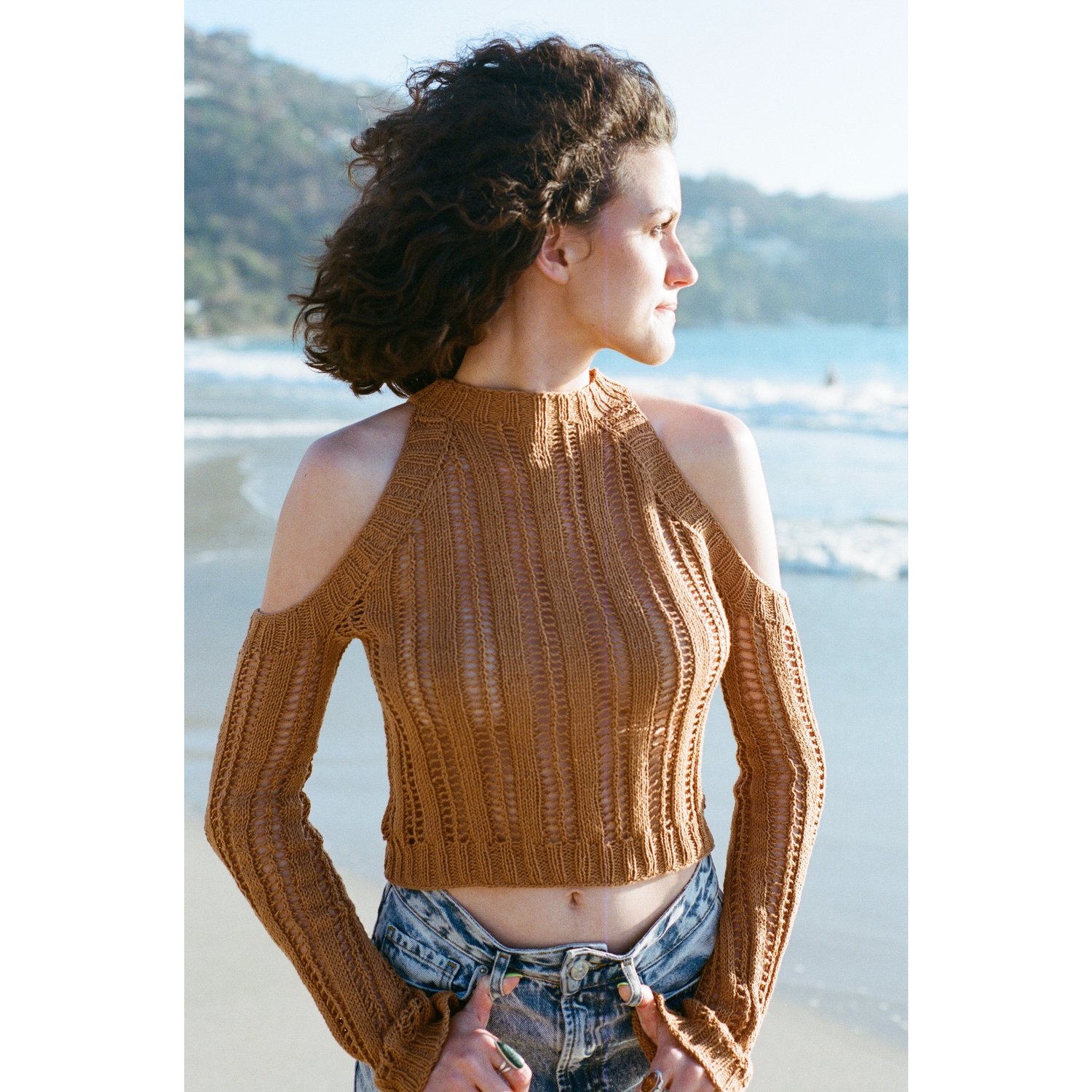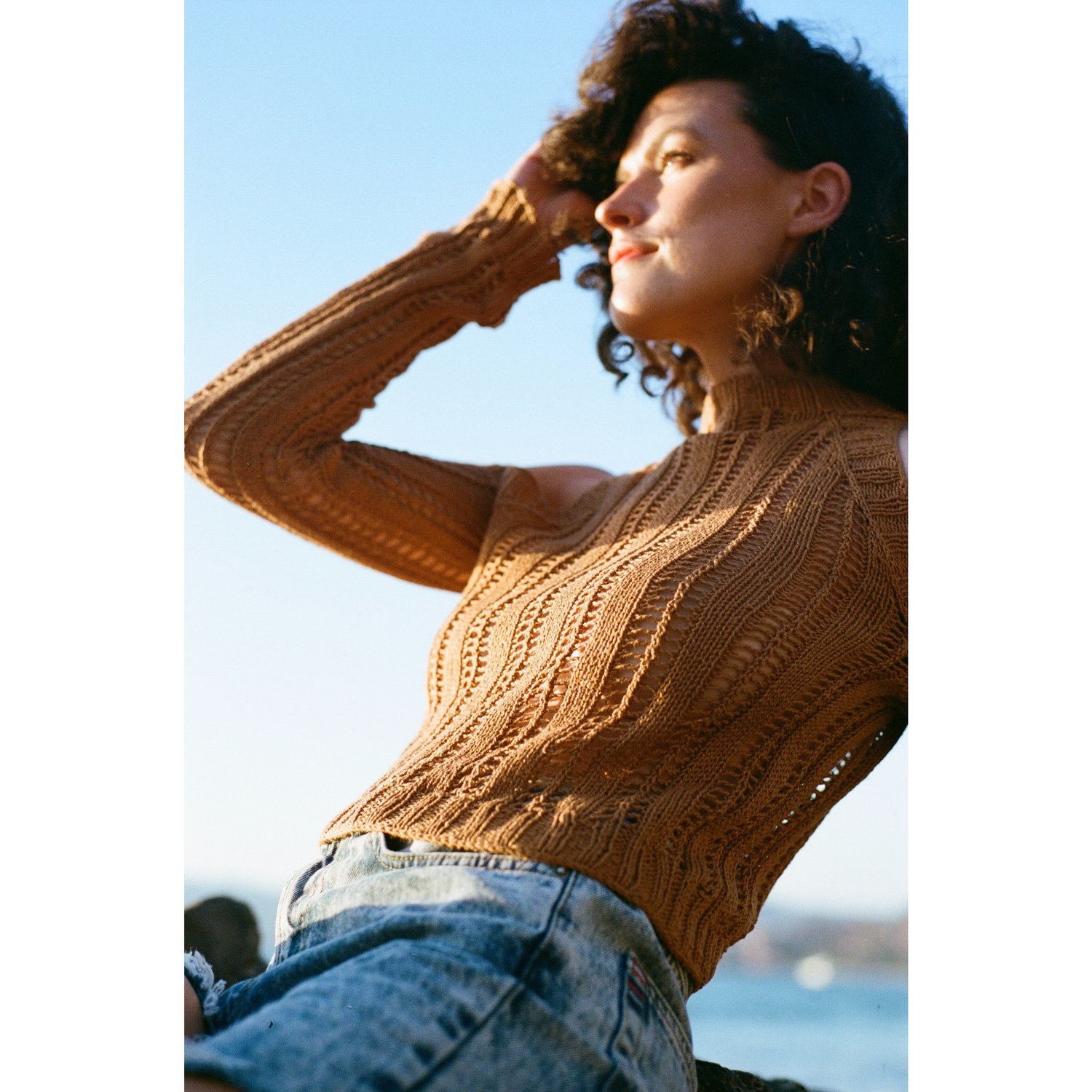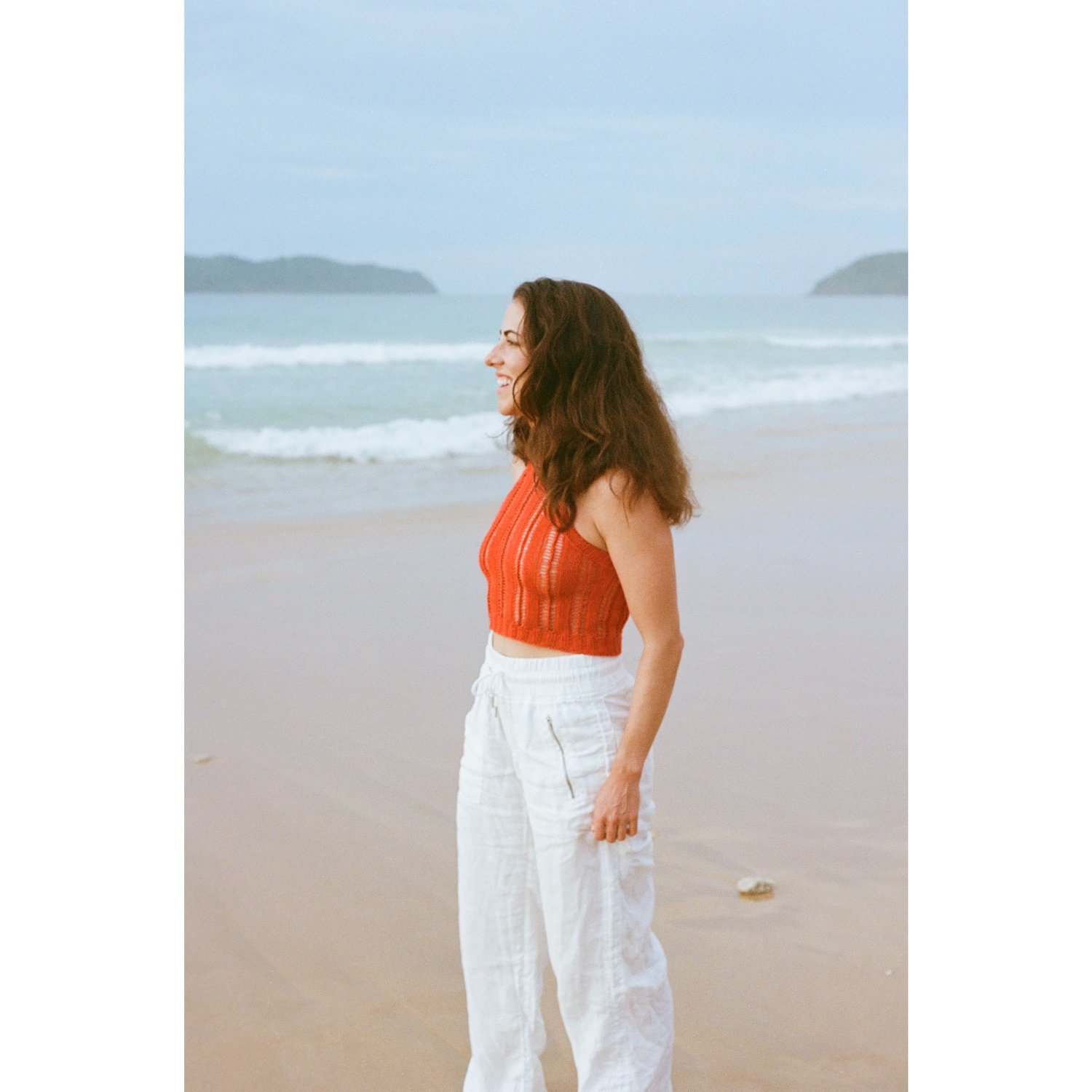 Helix Halter
On Sale
Preview
A sweater, halter, and a tank top all in one? It's called containing multitudes! Whether u r into the sleeves or not, get ready to play in a read between the lines sort of way in this sexy spring to summer transitional piece. 
Choose What You Pay
Sign up for my newsletter for subscriber exclusive treats including open testing calls for new designs, kals, promotions, & more.
If you aren't able to purchase my patterns at full price, my Choose What You Pay pricing model is also available exclusively to subscribers. Immediately upon sign-up, you will receive a welcome email and access to 25% & 50% discount codes to assist with financial accessibility.
Details
Use the preview function for a free downloadable PDF that includes all sizing, gauge, needle, yarn, and yardage information for the design.
Check out the #HelixHalter on Instagram for inspiration!
Ravelry
If you purchase the pattern here, you will not have access to it in your Ravelry library. Click here to purchase the pattern on Ravelry.
Terms of Purchase / Languages Available
Please note that you are purchasing a downloadable PDF of a knitting pattern, not a physical garment.
With purchase, you will receive PDFs in the following languages: English