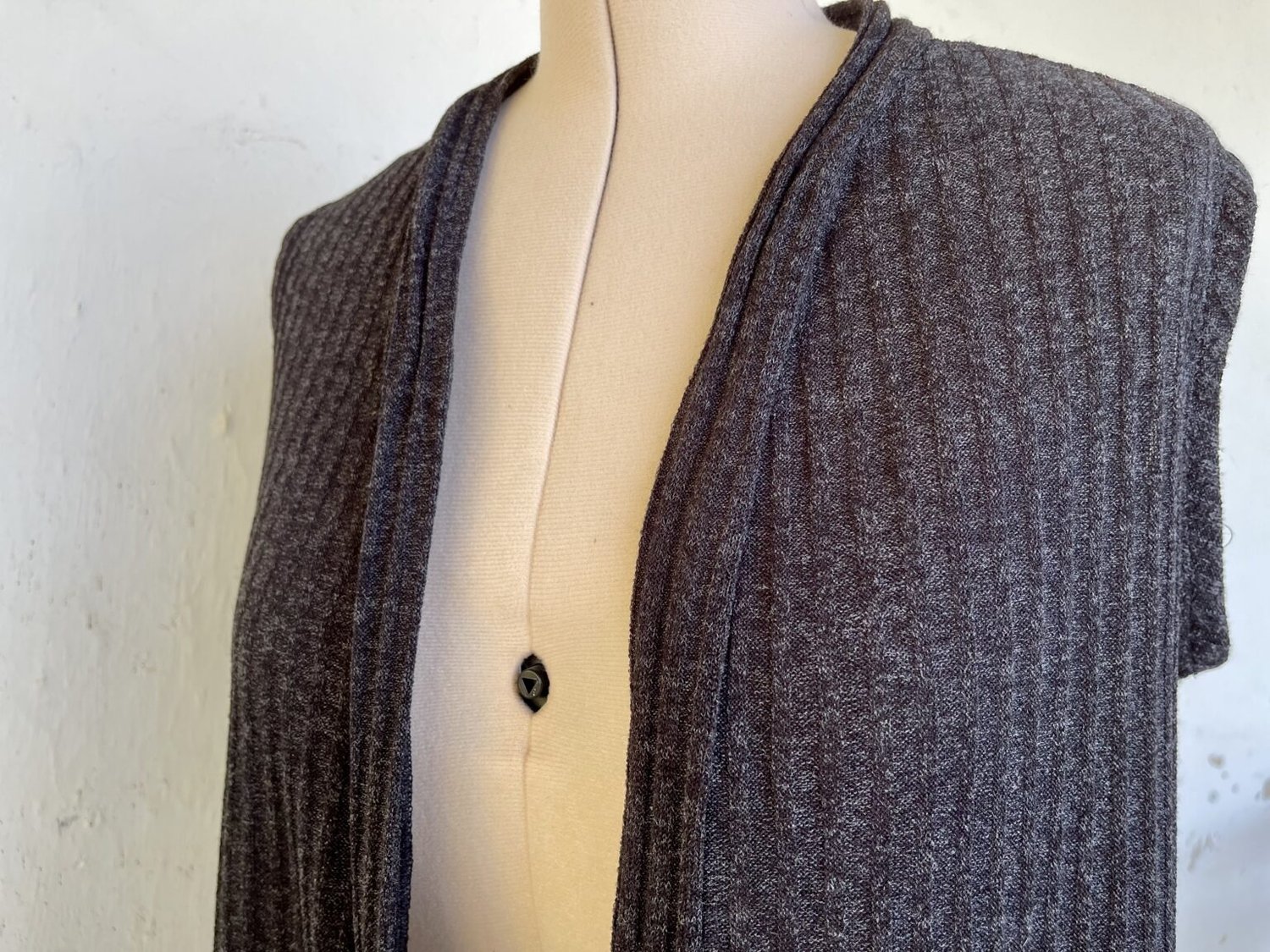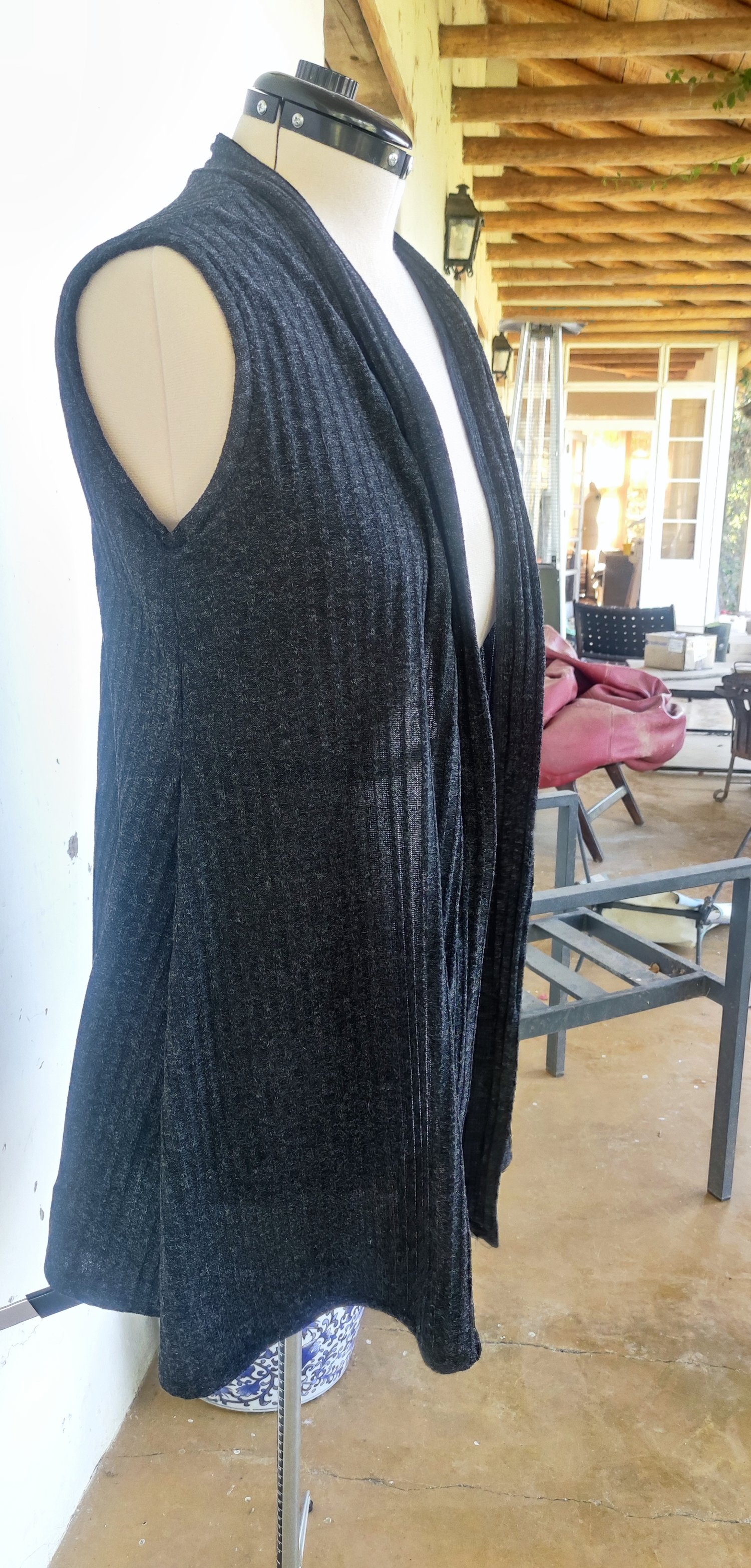 Curvy Long Sweater Vest - Elegance At Any Size
CHOOSE YOUR PRICE -
You can decide what to donate for this pattern, anywhere from zero upwards. Decide what it's worth to you.  
Please just put in the amount above before you click "Buy Now".
Thanks so much for your generosity.  Your continued support is much appreciated as always!
---
A couple of weeks ago, I shared a long sweater vest pattern in S-XL, which the readers of our newsletter received well. However, upon some consideration, I decided to grade the vest to accommodate larger sizes because it is one of the easiest ways to add warmth and elegance to your wardrobe.
A long sweater vest makes the eye go up and down on a plus-size body rather than side to side, creating the illusion of the person being taller.  
I like to wear it when I am wearing a fitted and short dress, and I require a little more warmth or over some wide legs palazzo pants, a turtle neck top, leggings, straight knit pants for lounging around the house, or shorts and booties. My point is that it is a very versatile garment I have had for many years and in a few colors.