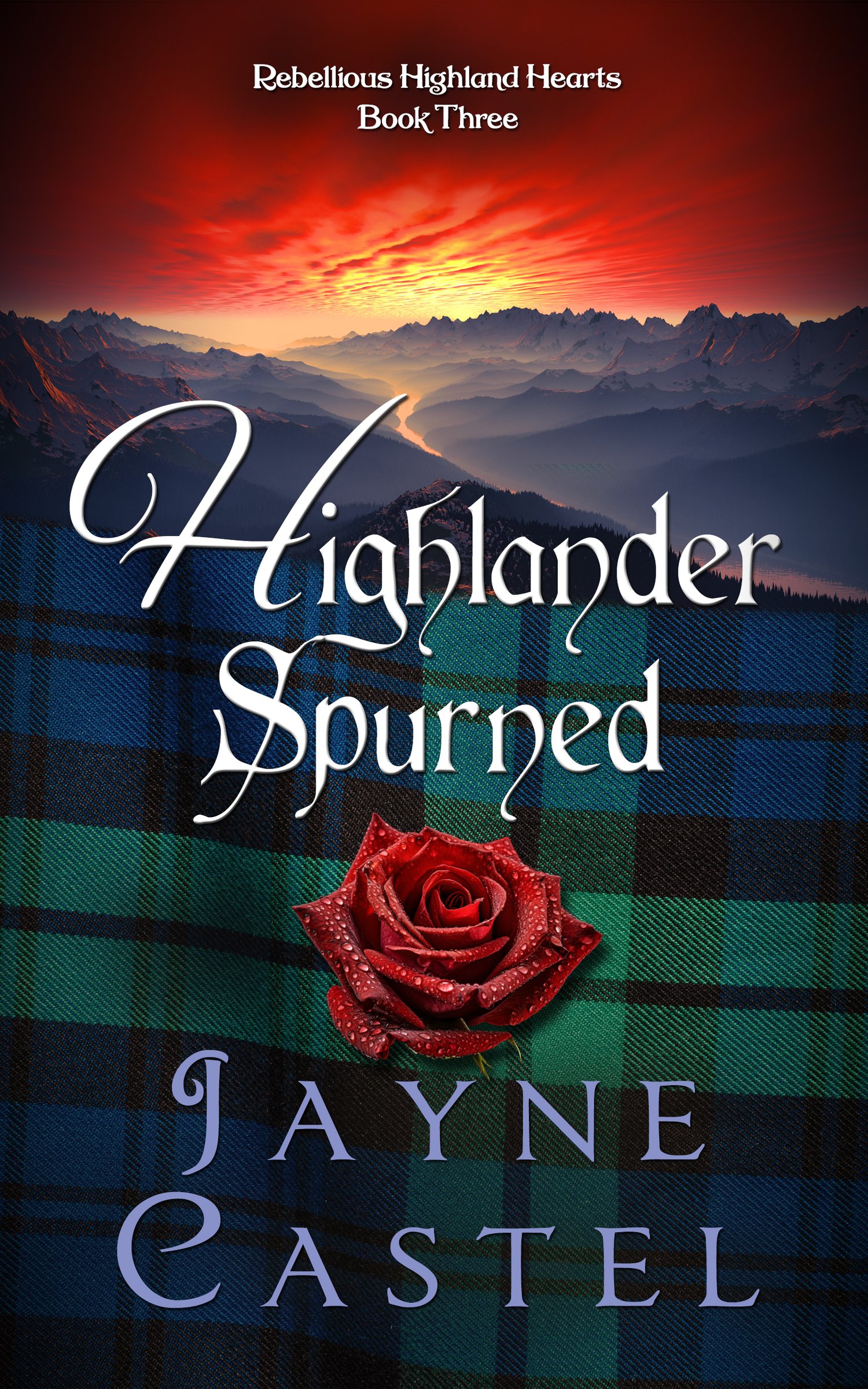 HIGHLANDER SPURNED eBook
Preorder your copy now and receive your ebook (includes mobi and ePub) via BookFunnel on November 2, 2023. The price listed above is in USD, but you can purchase direct from the author anywhere in the world—the price will automatically convert to your local currency upon purchase.
Pride keeps them apart, yet fate brings them together. A farmer's daughter struggling to save her family from destitution spurns the man she blames for all her problems—but when her life crumbles around her, it's him she must turn to for help.
Kerr Mackay burns for the one woman he cannot have. He leads his brother's guard and is dedicated to keeping order and peace, but not everyone appreciates his efforts. The daughter of a local farmer who's caused Kerr no end of trouble blames him for her family's ruin.
She spurned his advances once—pride prevents him from ever trying again.
Thanks to the Mackays, Rose MacAlister's father is now a cripple, they're struggling to make ends meet, and her brothers are feuding with their neighbors. Struggling to keep her family together, she rages against the injustice of it all.
However, when tragedy strikes her family, Rose finds herself an outcast, persecuted by those she'd once trusted.
And the only person who can help her is the man she'd sworn to hate forever.
Rebellious Highland Hearts is a four-book series following Iver Mackay of Dun Ugadale and his three brothers—Lennox, Kerr, and Brodie—as they meet women who will change their lives forever.