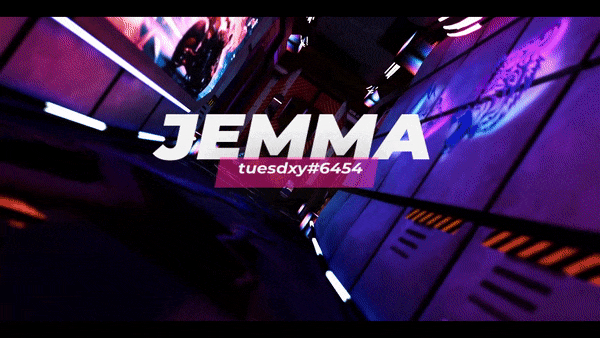 JEMMA {physbones}
On Sale

RULES:
1. No redistributing this package to anyone!
2. No reselling! No reselling edits! No stealing assets off of this avatar! Everything is credited below if you want an asset from her :)
3. Private uploads only!
4. Failure to provide valid information when purchasing will result in the license for this avatar to be null and void.
This avatar includes (unoptimized only) :
*Clean and organized unity package
*Six facial gestures
*PhysBones
*Hue shift for the entire outfit and accessories
* Three hair options
* Body and hair sliders
*Three skin tones for tattooed and nontattooed
*Personal Pole
*Hand particles
*Avatar contacts for head pat, bubble gum pop, and "bonker 5000"
*GogoLoco for Locomotion and poses
Optimized package includes:
*Hue shift for outfit, hair, and tattoos
*Three skin tones with tattoos and without
*Six Facial gestures
*Booty and boobie sliders
*GogoLoco for Locomotion and poses
Package Requires:
Latest VrcSDK
PoiyomiToon 7.3.050
Unity Version 2019.4.31f1
This avatar uses Unity 2019 so please upload it in that version! Import everything into a fresh project first and then the avatar package.
CREDITS: PLEASE source these assets from their original creators, you may NOT take anything off of this model.
Head 
(my edit NO REUSE)
Body 
(beaniebaby edit dont reuse)
Female Part
Tattoos
Skin Texture
Makeup
Outfit
Skirt
Shoes
Armband
Mask
Hairs
Kitty Ears
Bunny Ears
Kitty Tail
Bunny Tail
Tear Piercing
Moon Piercing
Bow Piercing
Pole
Bubble Gum
Particles
Horny Bat
Av3Creator
VrLabs
GoGoLoco