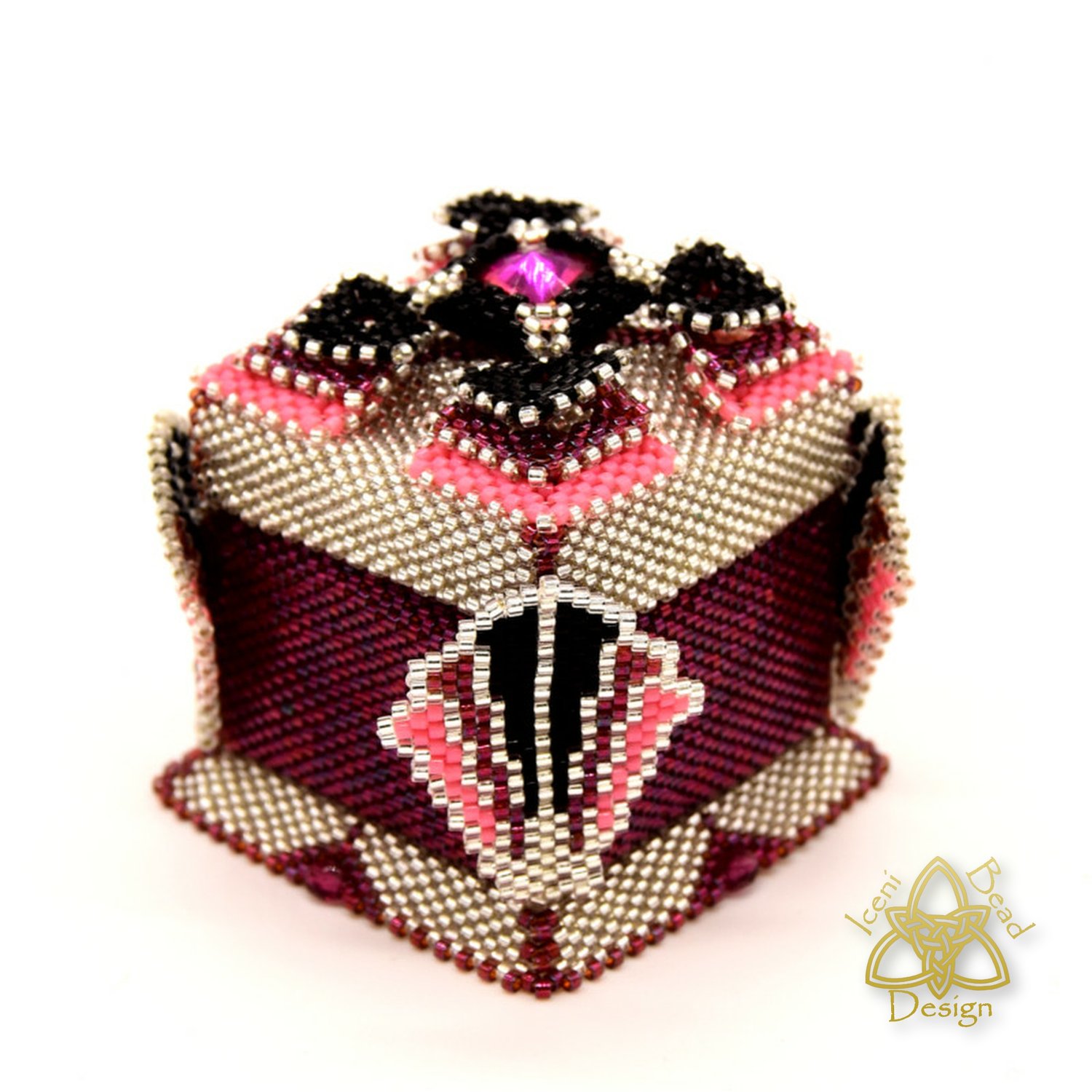 Modern Millie Art Deco Box Online Video Workshop
On Sale
This is a listing for an online video workshop with downloadable .pdf pattern file. You will NOT be purchasing the Modern Millie Art Deco Box with this listing.

This fabulous new online video workshop, with myself as designer, will enable you to take a beading workshop without needing to commit to dates and times, meaning you can do this at your own leisure, your own pace and in your own time, wherever and whenever you feel like it. We all know how life can sometimes get in the way.

I have made videos for you to follow, and on purchase you will be sent a link to download the pattern file, which, alongside written instructions, photos and illustrations, will contain a list of materials you will need, and a link to the actual video course.

When you see the course, it will be split into three sections, each containing a copy of the pages of your pattern relevant to that section, and two videos. Under each video will be a comments box for you to ask any questions if you get stuck or need clarification or feedback. I will reply as soon as I can in UK daylight hours.

Once purchased you can watch the videos and go over the course as many times as you like. All I ask is that you do not share the videos or pattern.