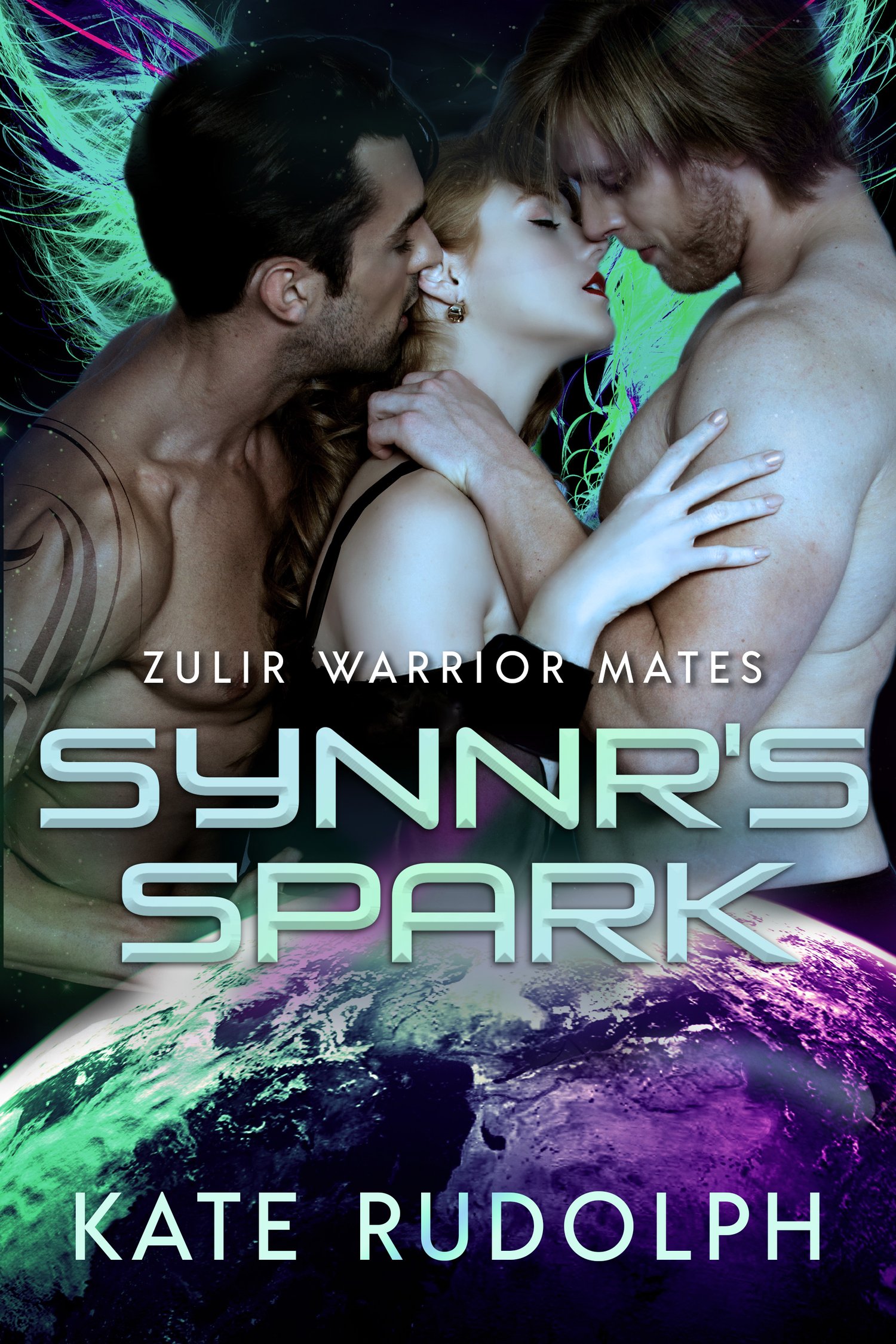 Synnr's Spark: Zulir Warrior Mates Book Three
On Sale
Lost in space and time…

Zac's supposed to be in grad school, not outer space. He's determined to carve out a life for himself, but he never imagined a three way romance between himself, an alien soldier, and a human woman with the heart of a Synnr warrior.

A human born Synnr…

Grace has never quite fit in. One hundred percent human, but raised by a Synnr father and human mother, she has a foot in two worlds and belongs in neither. A Synnr Match would give her the wings she desperately wants, so why has a human man caught her eye? She's caught between Zac, a human man rescued from enemy Apsyns and their evil experiments, and Crowze, an aristocratic Synnr soldier built for seduction. There's no way she can choose between them. So why not choose both?

 

He'll do what it takes to keep them…

Grace caught his eye through her resilience as a Synnr spy, Zac did it through his will to survive the horrors thrown at him by the Apsyns. Crowze is determined to convince them to take a chance on building something together. But can two humans and a Zulir make a Match?
 
The Synnrs and Apsyns are on the brink of war in book three of the Zulir Warrior Mates series and Grace, Zac, and Crowze are right in the middle of the action in this MMF alien romance!