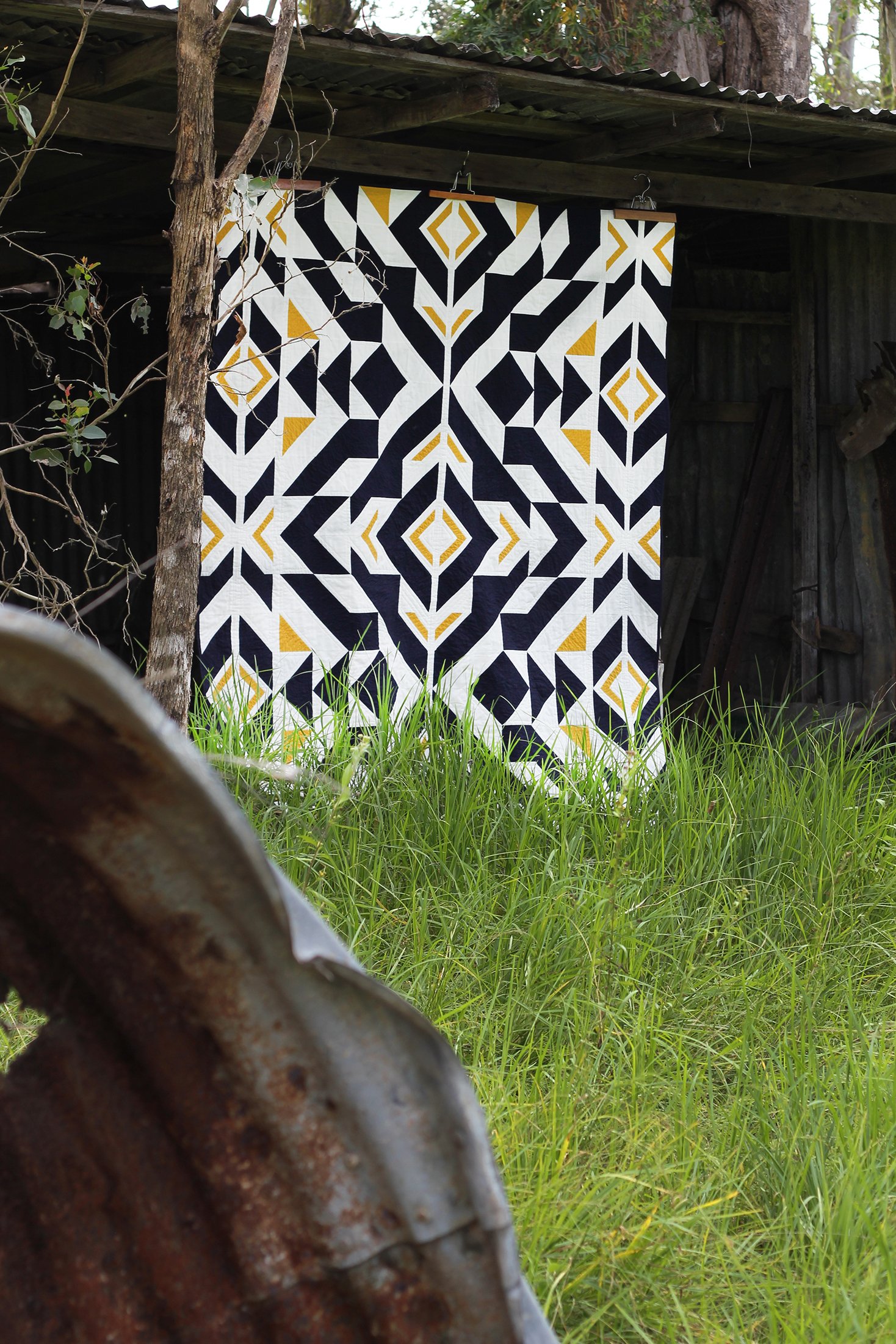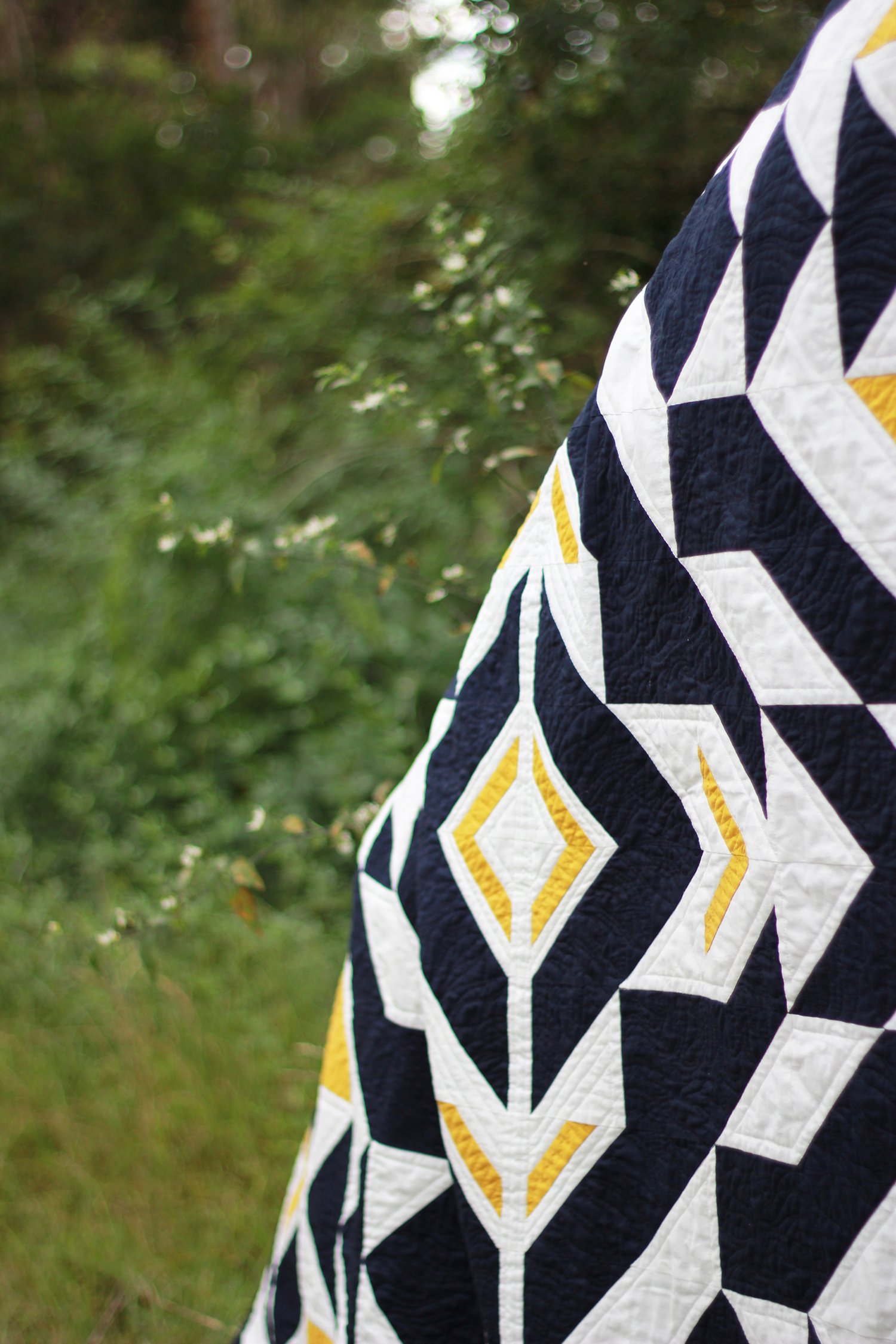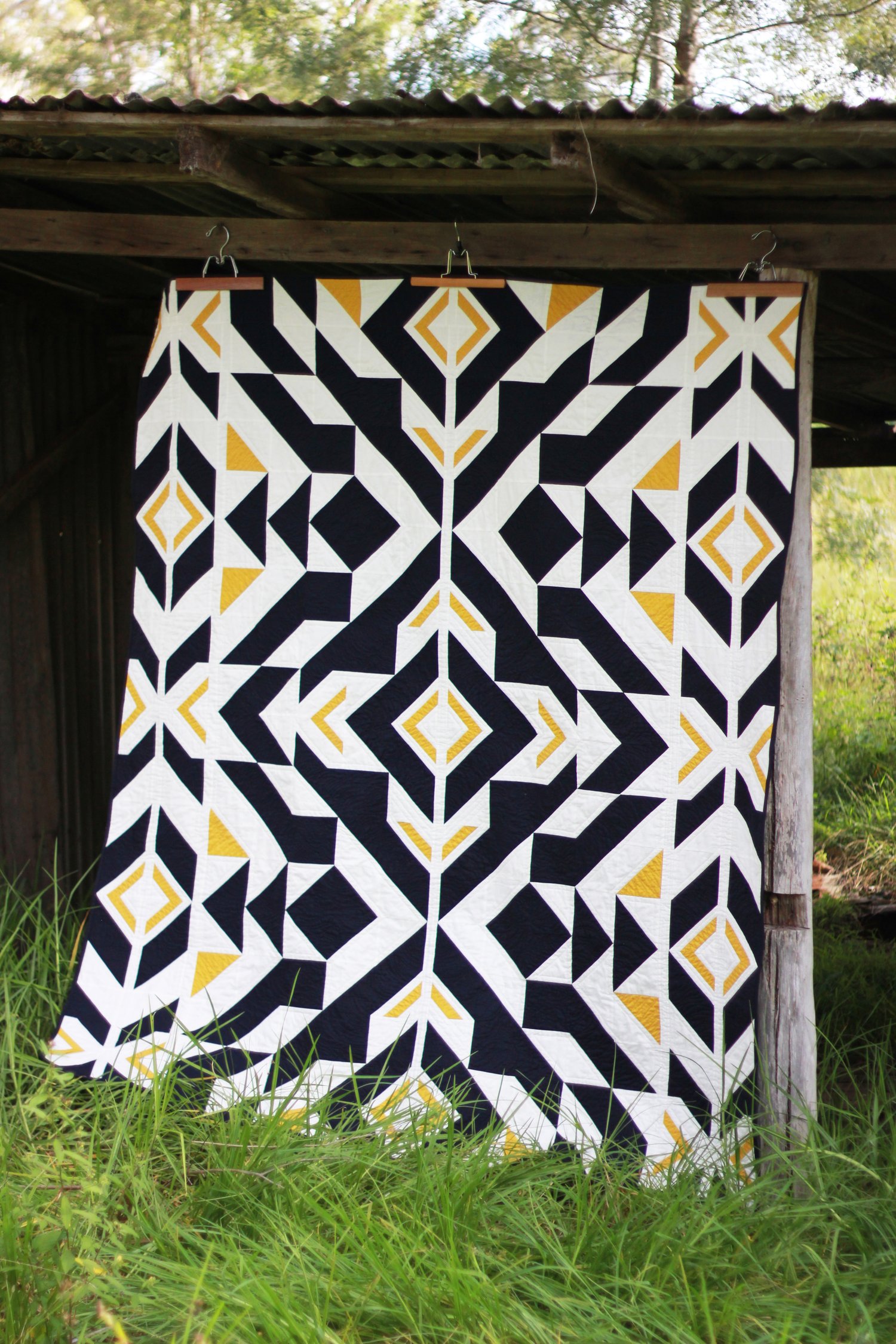 Bravo Indigo Quilt Pattern
On Sale
Includes
both Queen and Throw
size patterns.
Inspired by a combination of Aztec and graphic styles this quilt pattern will allow you to take the pressure off choosing fabrics by keeping it simple. With a striking dark fabric you can create a visual effect that forces your eye to follow the structured and dramatic lines down the centre of the quilt. Highlighted with a medium tone and contrasted sharply with white this quilt is striking to look at.
Finished sizes:

Throw size:
81in x 68in 
Colour A: 3⅛ yards
Colour B: 1 yard
Colour C: 4¼ yards
Binding:  5/8 yard
Backing: 6 yards
Queen size:
117in x 98.5in (advanced)
Colour A: 5 ⅝" yards
Colour B: 1 ¼" yards
Colour C: 6 ⅝" yards
Binding: 7/8 yard (eleven 2½" x WOF strips)
Backing: 11½ yards
Designer's notes regarding level of difficulty:
The original Throw size was originally made for beginner/intermediate level sewers, however I received feedback that there was significant left over fabric and people wanted a Queen size. I designed the Queen size to address these requests but it has resulted in a much more complex piecing method. Choose the size that suits your skill level before you embark on the journey of quiltmaking.