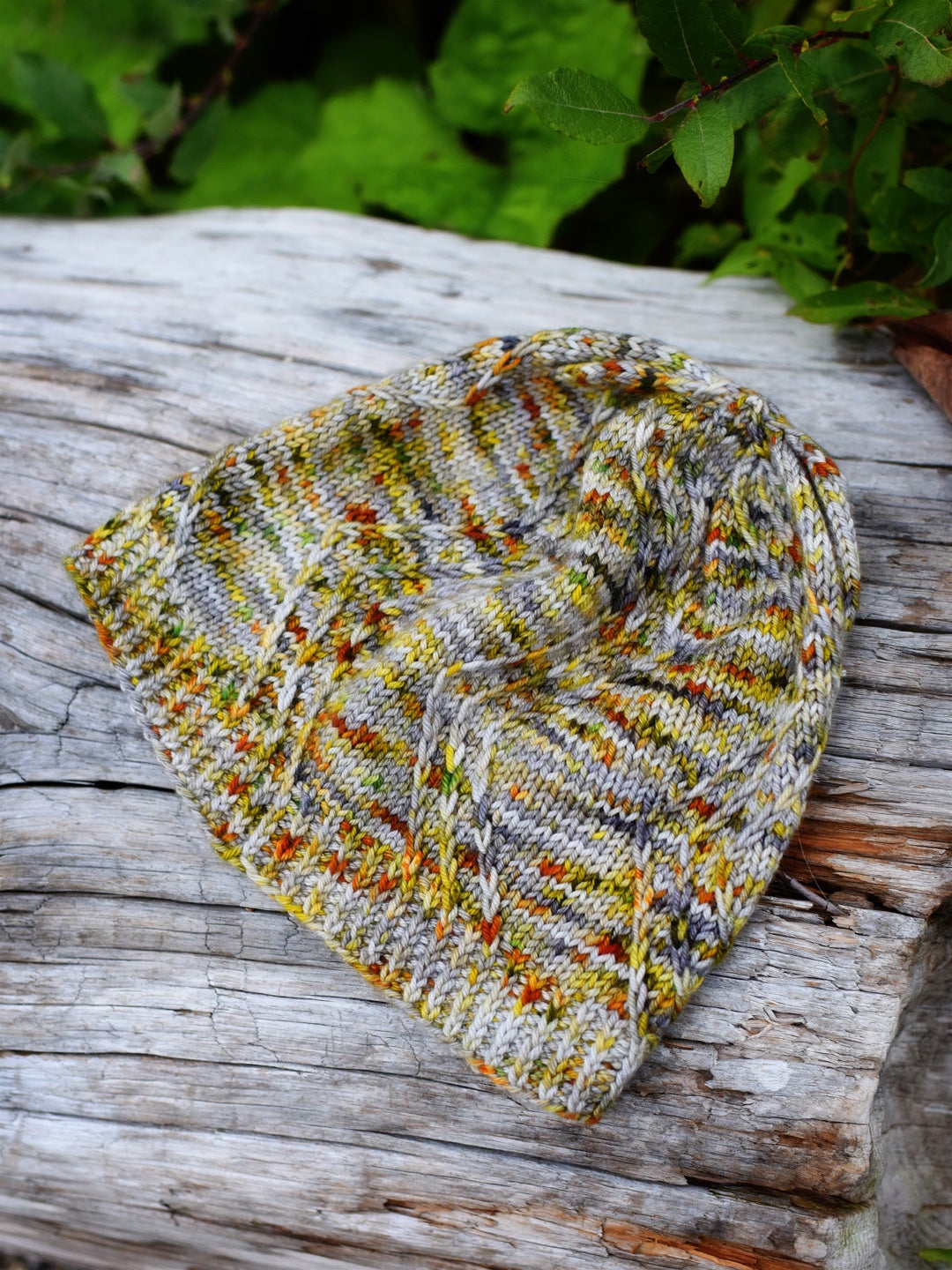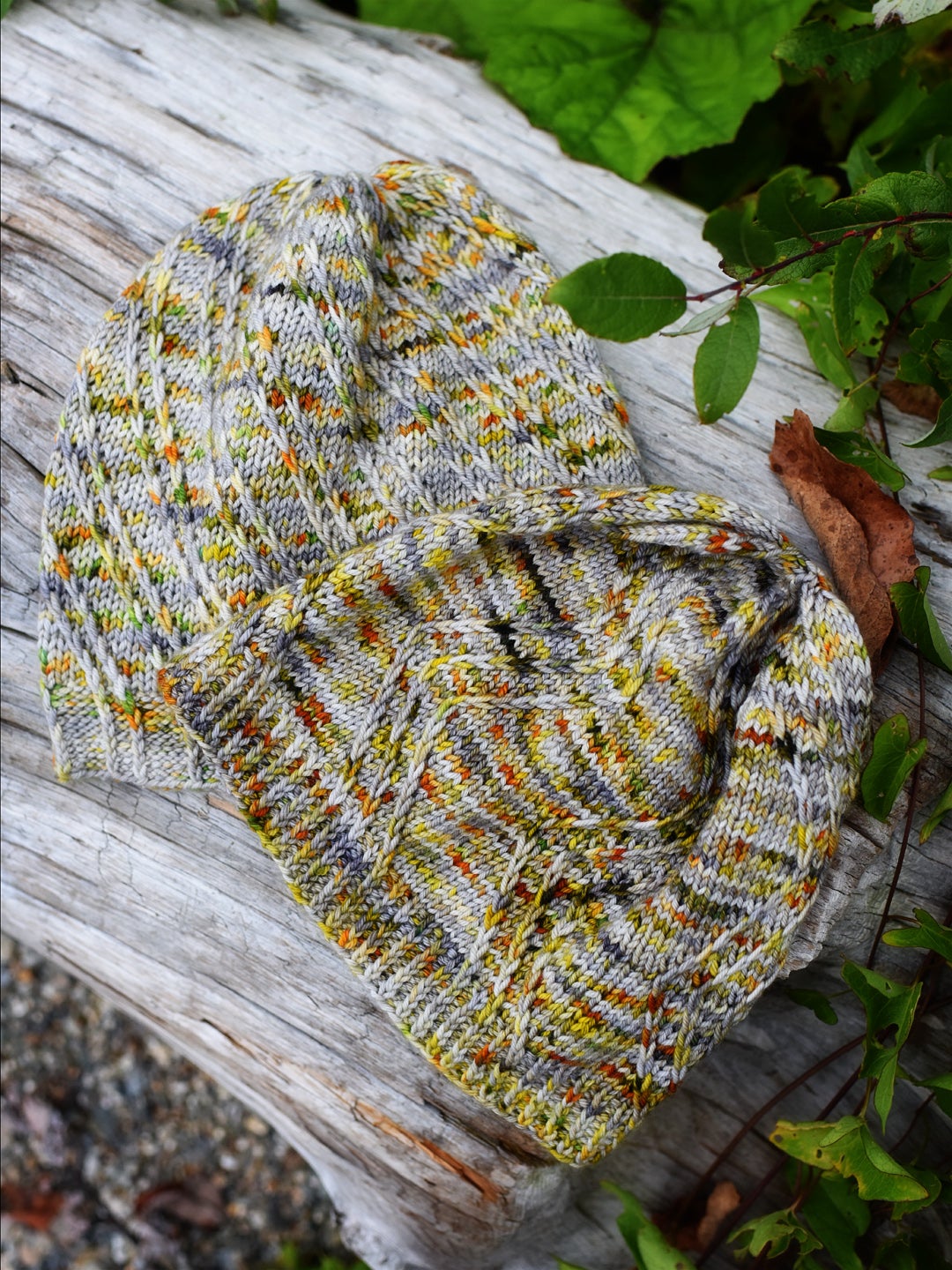 Circumvolute
On Sale
$10.00
---
Circumvolute verb to wind or turn, especially in an inward spiral

---
You know that skein of speckled yarn in your stash? The one that called your name and told you stories of all the fun times you'd have together and convinced you it just *had* to come live with you? And then once you got it home it changed its tune and resolutely declined to swatch up nicely? Yeah. This pattern is for that skein.

I've found that speckled yarns behave best when you give them plenty of stockinette to play with. But I don't care how pretty a yarn is, I'm still not inclined to knit a whole hat in stockinette. So I've struck a little compromise here and worked in some slip stitch cables. I think they actually show off the speckles even better than the stockinette (something about the elongated stitches you get when you slip shows off the little pops of color beautifully).

It feels like the perfect compromise between letting the yarn take center stage and still reminding it you're in charge!

Oh and just because someone will ask, of course you don't *have* to use speckled yarn. It will look great with most anything you care to use. I just found it did a great job of getting my recalcitrant speckles to behave!

---
The pattern includes the directions for both hats. They're written in three or four sizes (three for the zig zag one, four for the one with straight lines), and you should feel free to adjust your gauge a bit to fine tune the fit of the pieces. Just be sure that you're working at a gauge that gives you a fabric you like with your chosen yarn!

I recommend working at something around 5.25, 5.5, 5.75, or 6 stitches per inch, and I've included a table to help you figure out what gauge you'll want to use for your size. With that range of sizes and gauges, the hats will fit a head between 19 and 25.5 inches (with *lots* of points in between). You can almost certainly make any size hat with less than 250 yards of yarn.

---
These are perfect for you if:

- You've got some speckled yarn teasing you right this very minute
- You think two hats are better than one
- You love teeny tiny twisty cables as much as I do

They're not for you if:
- You don't like charts (the pattern uses charts)
- You hate swatching (you need to swatch to check your needle size)