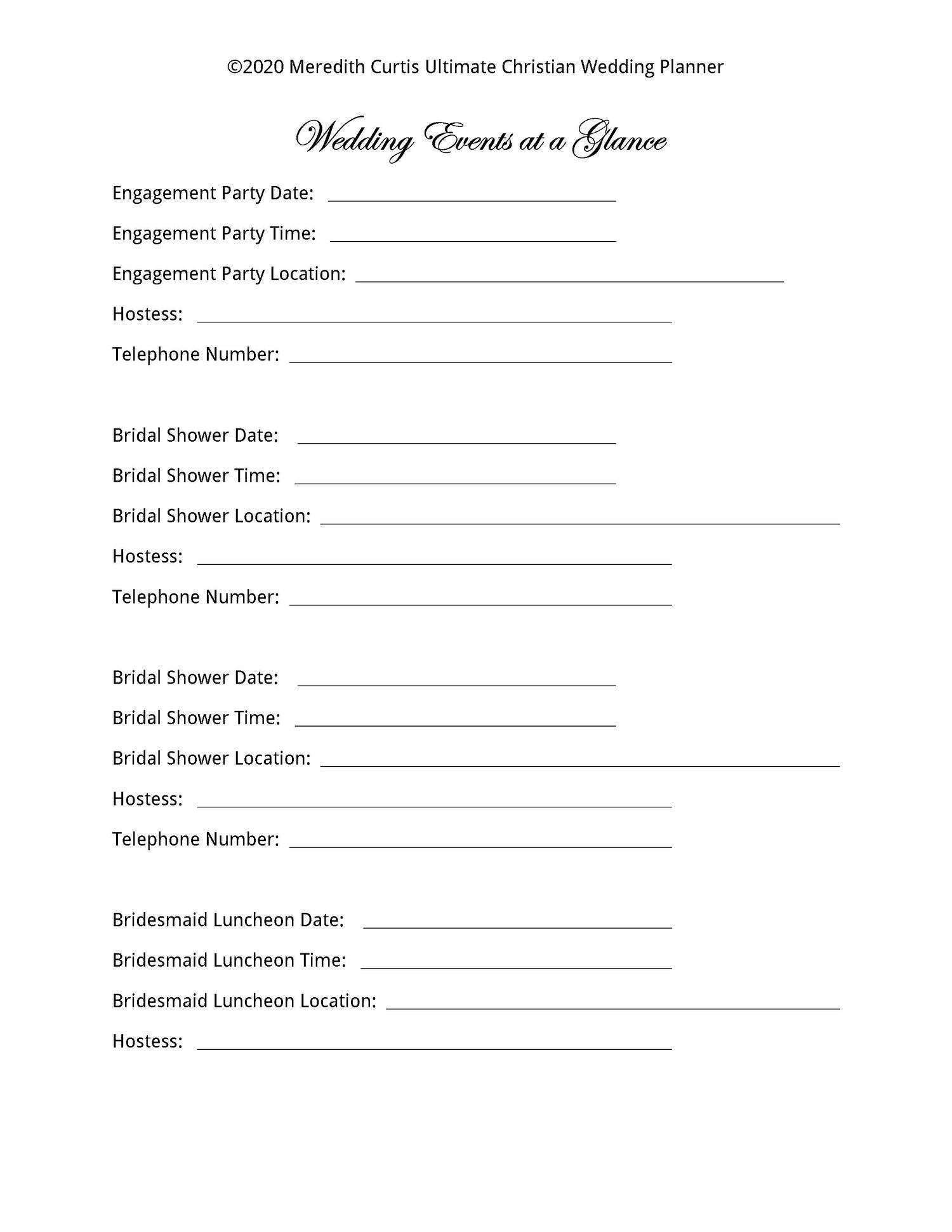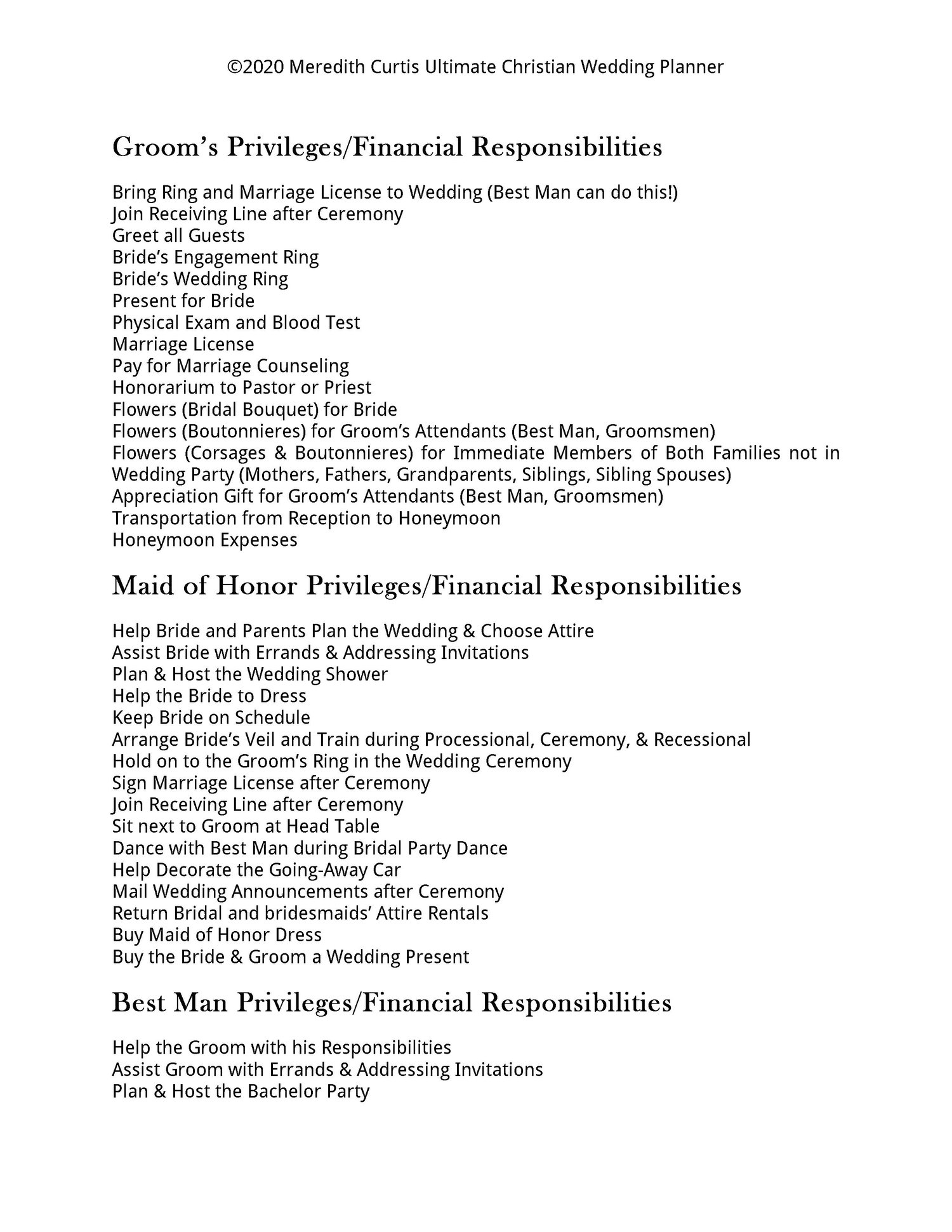 Ultimate Christian Wedding Planner
On Sale
$35.00
Are you planning a wedding? The Ultimate Christian Wedding Planner 
is all you need to plan your perfect day. 
Packed with information and both traditional and modern protocol, you will be amazed at wealth of wisdom and help contained in these pages. 
There are plenty of checklists and pages for brainstorming, along with ideas for decorating, choosing vendors, writing your vows, and organizing your big day. 
There are sample invitations, vows, and a master of ceremonies script. 
Married for 35 years, Meredith Curtis has enjoyed participating in many weddings and created this planner for her daughters to help them plan their weddings. 
The Ultimate Christian Wedding Planner contains
Family Trees
Answer to the Question, "Why Get Married?" 
Prepare to be a Godly Wife
The Celebration of a Wedding
Wedding Traditions & Symbols
The Blueprint for Your Wedding
Wedding Protocol: Who is Responsible for What?
Wedding Protocol: Timetables
Wedding Expenses/ Budget
The Wedding Party Attire
Plan the Wedding Ceremony
Celebrate the Wedding Reception
Plan the Reception
Guests, Stationary, & Gifts
Preserve the Memories
Weddings Showers & Parties
Change from Miss to Mrs. 
Ways to Honor Parents
Ways to Honor Bridal Party
Ways to Honor Friends & Family
Samples from Other Weddings
Rehearsal & Rehearsal Dinner
The Big Day
The Wedding Night
The Honeymoon
Your New Life Together
Resources & Helps