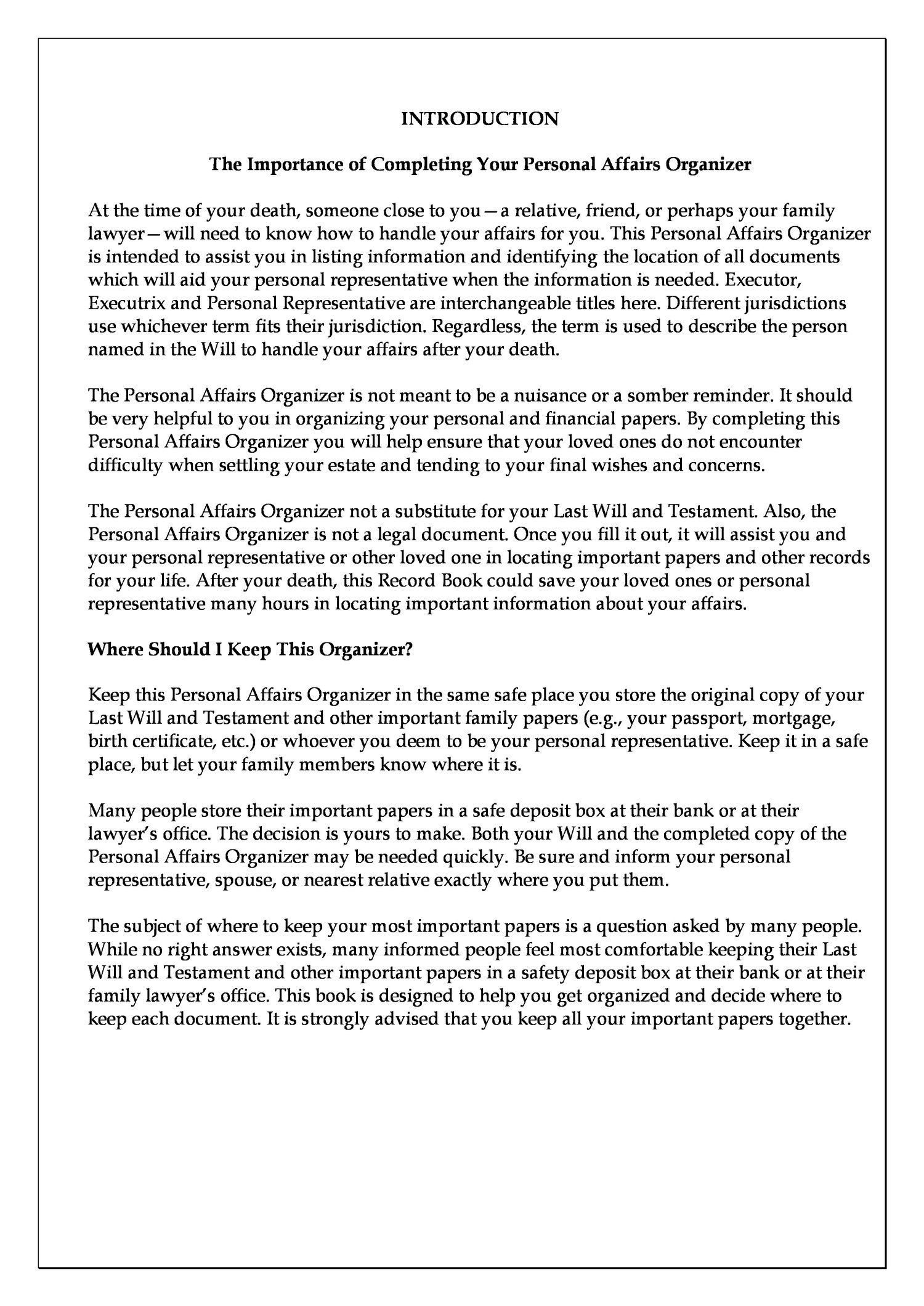 Personal Affairs Organizer - Premium (Mailed to You)
On Sale
With this product, you can easily get your affairs organized, making probating your estate easy for your family after your death. This executive binder includes corresponding tabs and all the sections you need from personal information to the location of your will, trusts, power of attorney and more. This product is intended to make estate planning a breeze for you. You easily answer the questions within, add copies of the documents it asks for to the binder and keep in a safe place for your family. It is easy to update when you need it also. 
WHATS INSIDE: 
Section I: Personal and Family Information
Section II: Employment Information
Section III: Information About My Assets
Section IV: Information About My Liabilities
Section V: Other Helpful Info
Section VI: Glossary of Important Terms
Bonus Materials: Articles, Templates, Worksheets, etc.
Contains:
68 pages
Tab for each section
Hard leather executive binder with pockets for documents. 
Shipping and Handling Included.
Expect 10-15 days for delivery. Will be shipped USPS Priority Mail.
As with all our products, we doubt you will need it but we offer a 7-day Money Back Guarantee