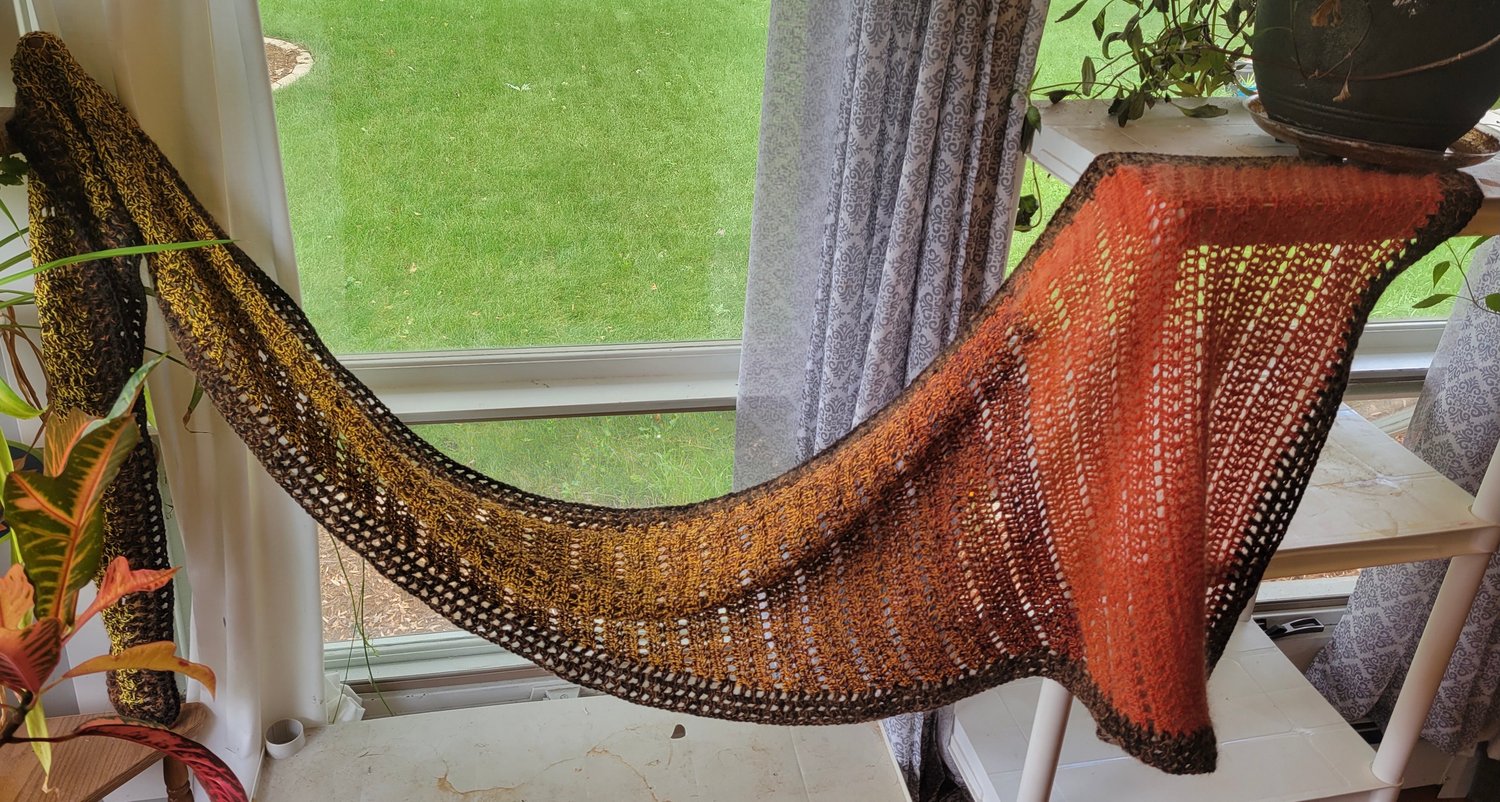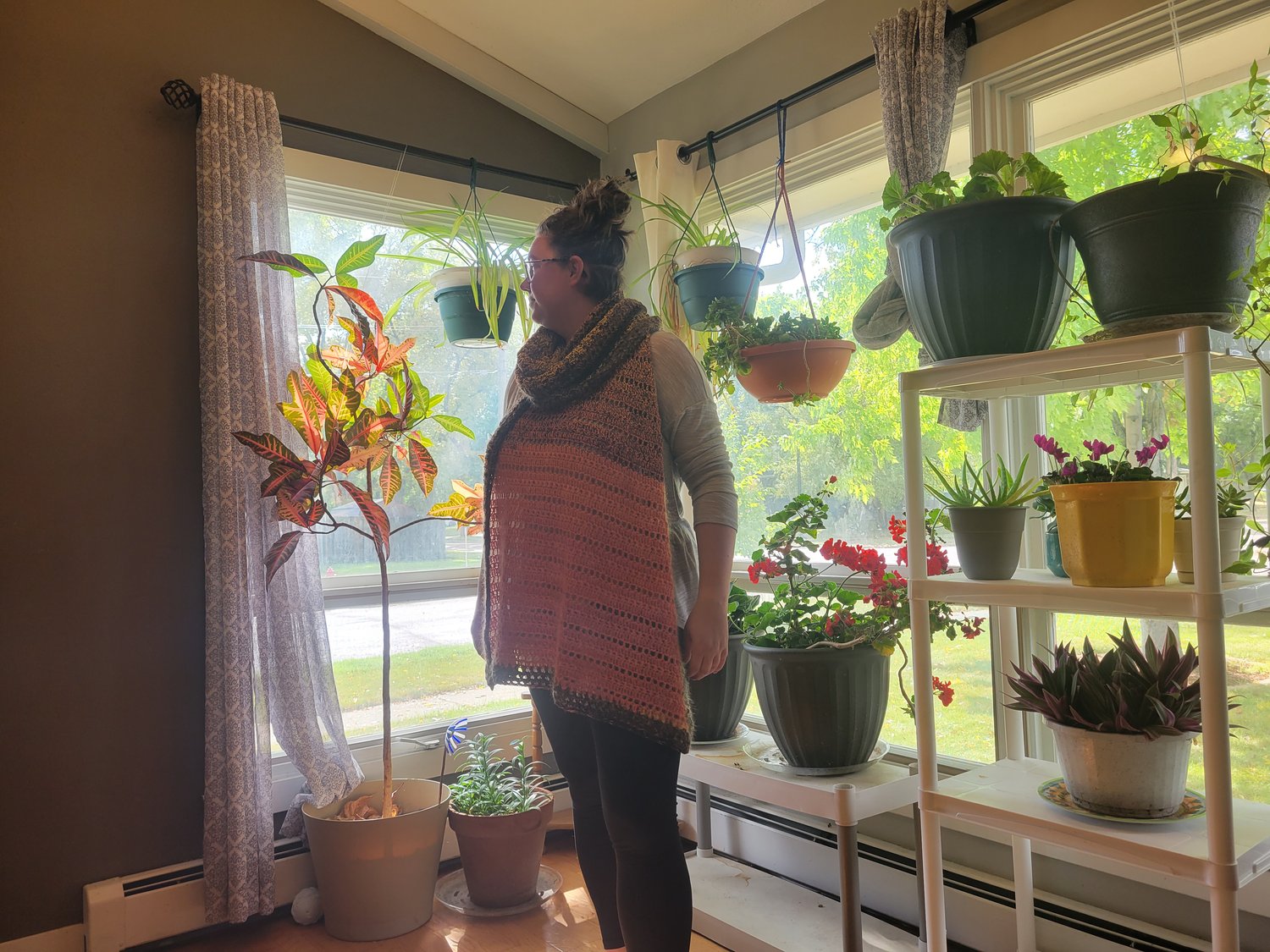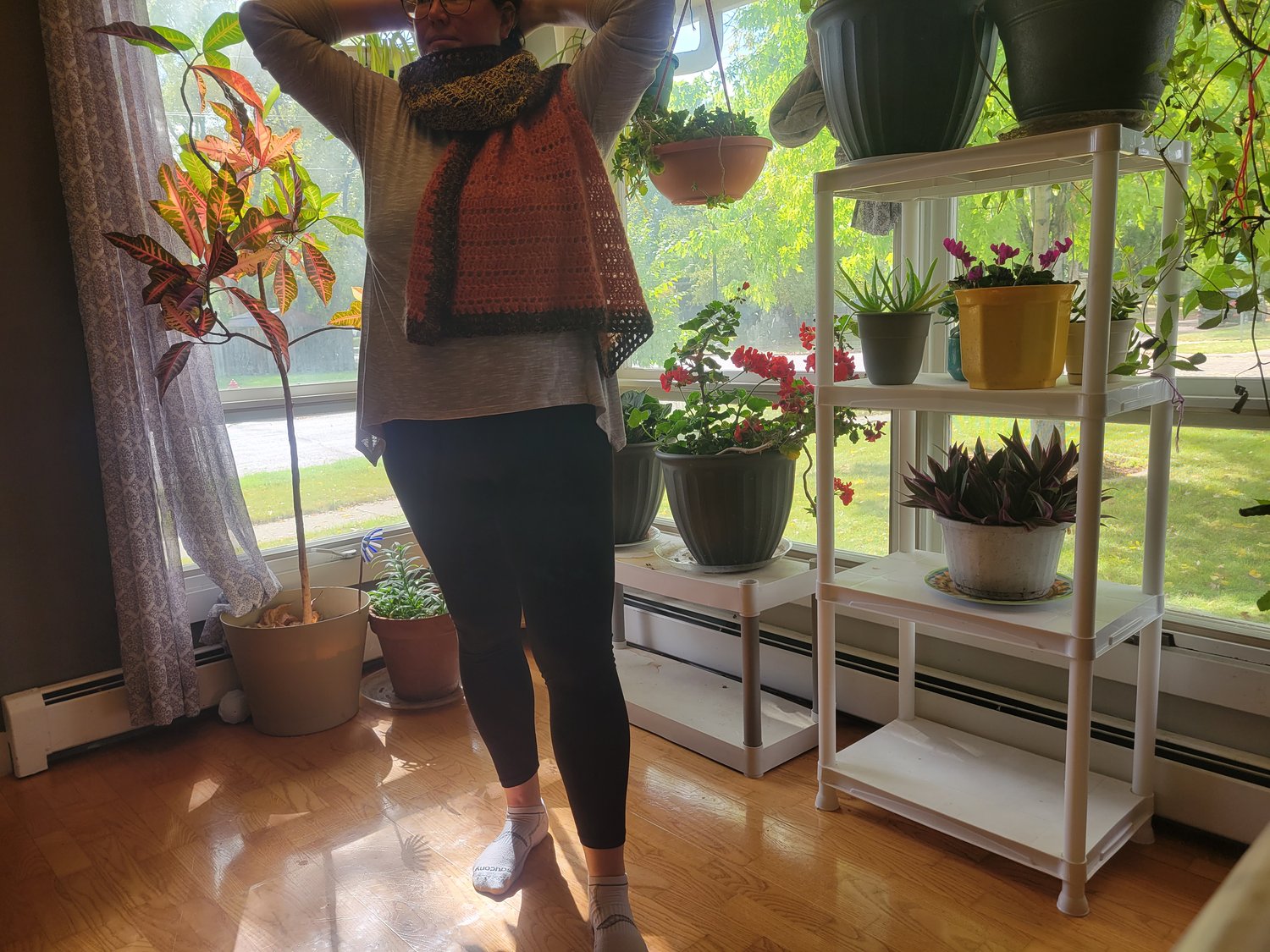 Kels Scarf
Rectange? Out! Triangle? IN!
This crochet triangle scarf has all the magic warmth and coziness of a rectangular scarf, but is WAY more fun to make. The best part is that it's a four row repeat, you can use any weight yarn you want, and make it as big or small as you desire! It's completely customizable!
Named after a near and dear friend, this scarf will hang with you for as long as you want to hang and will always be right there for you, no matter how long it's been since you've been together. Comfortable, cozy, delightful. Everything you ever thought you needed in a friend. And a garment.
She is a teacher and $1 from every sale of this pattern will be donated to her classroom.
Hooks and Notions
You will need 2 hooks for this pattern. For the body, use a hook 2 sizes larger than recommended for your choice of yarn.
For the border, go up an additional size.
The sample used a size H/5 mm for the body and an I/5.5 mm for the border.
Stitch Markers (4)
Scissors
Tapestry Needle
Pattern Difficulty
Adventurous Beginner
Yarn
Any yarn you wish.
The sample used about 900 yds/823 m of lace weight cotton held together with about 600 yds/ 549 m of lace weight wool, which then was replaced with 400 yds/ 366 m of kid silk.
The border used about 200 yds/ 182 m of worsted yarn held together with the remainder of the kidsilk.
All the sample yarn was farmed from my stash.
Gauge (4"/10 cm square)
Slightly looser than recommended on your yarn label.
Sample is 15 sts x 8 rows in dc.
Finished Measurements
Variable.
The sample is 119" (302 cm) long x 34.5" (88 cm) across the wide edge x 4" (10 cm) at the narrow edge.