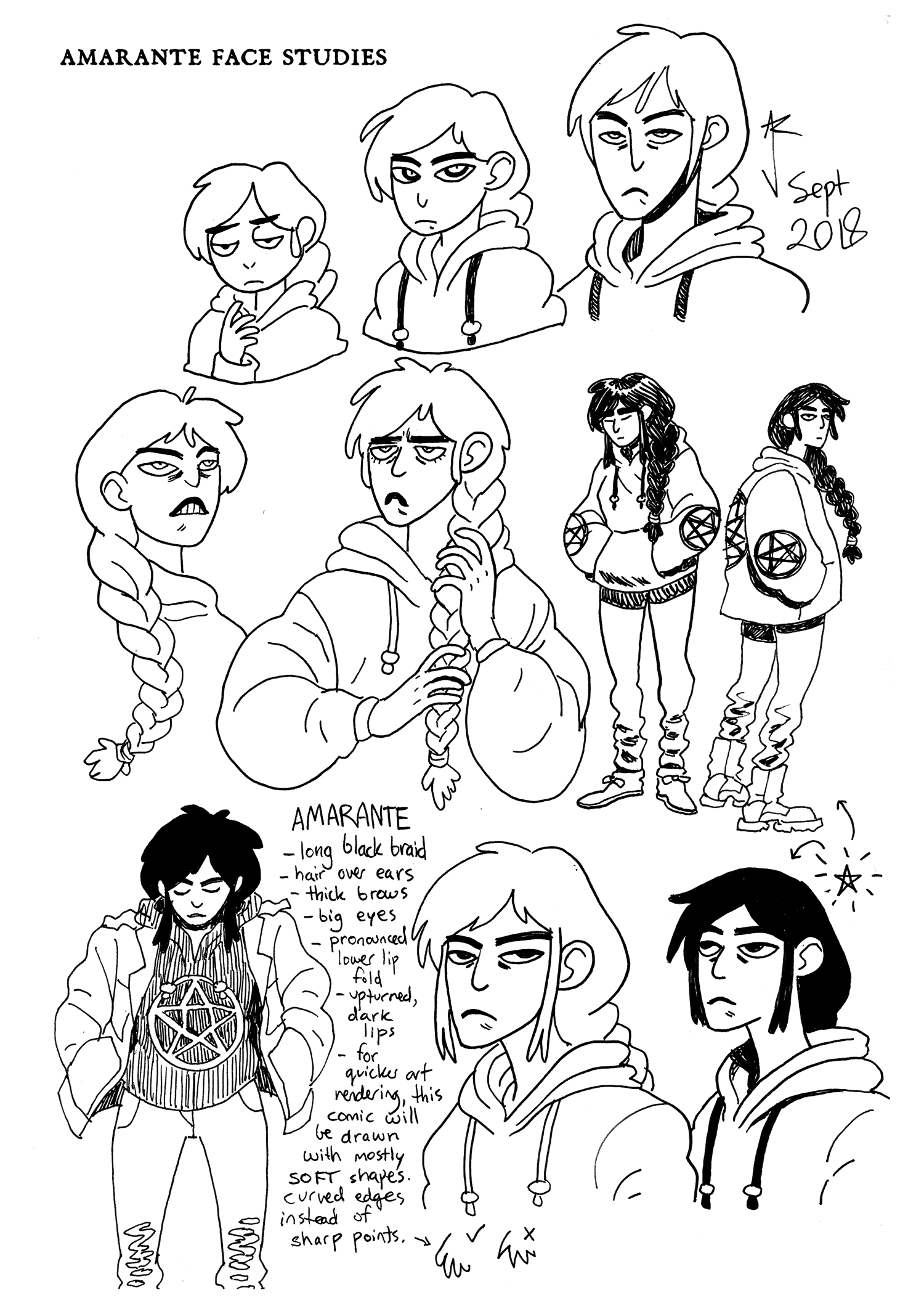 Old Souls Concept Art Booklet
Pay what you want:
(minimum CA$3.00)
20 pages, black & white, PDF

Concept Art Booklet for Old Souls. All the behind the scenes concept art, brainstorming, reference sheets, sketches, and thumbnails that went into the creation of the zine, complete with commentary.

Warnings for trypophobia, body horror, and nudity.