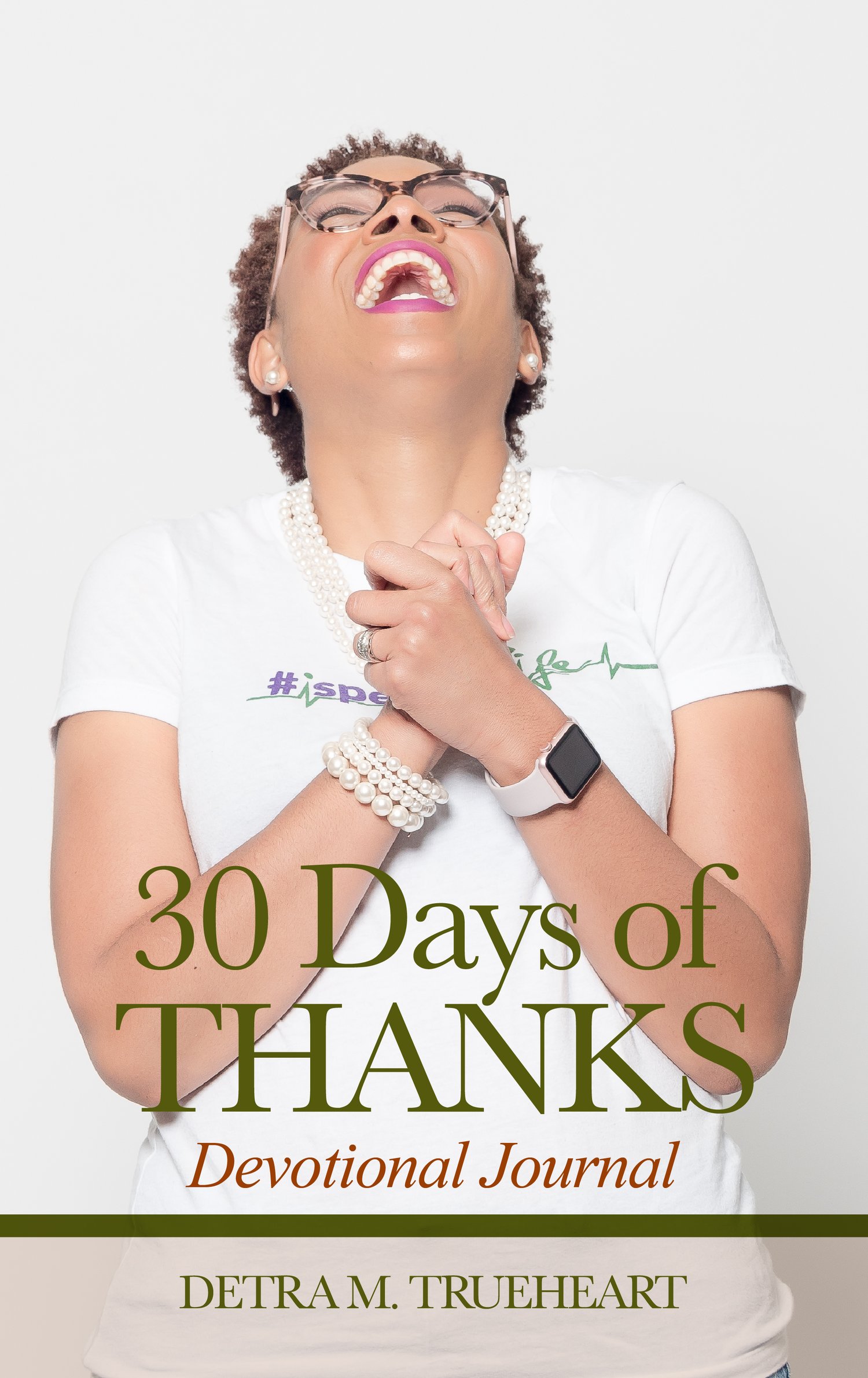 30 Days Of Thanks Devotional Journal
On Sale
The 30 Days of Thanks Devotional Journal is the ideal companion to 30 Days of Thanks: 30 Daily Devotions for Cultivating an Attitude of Gratitude by Detra M. Trueheart. Each day after reading your daily devotion, what better way to process and document your answers, than to reflect and write them in this devotional journal. This must have devotional journal contains space to write and reflect your notes, thoughts, and aha's for each day of thanks. … to help you explore the process in way that's relevant and meaningful for you. 

During your 30-Day journey, having this devotional journal will help you learn to … 
• Make it a priority to be thankful on a DAILY basis, not matter what! 
• Take a few minutes each day to think about and ponder the very things in our lives we tend to take for granted. 
• Shift your focus from what you've lost to what you still have. 
• Embrace and celebrate how far you've come in your journey. 

At the end of the 30-day journey, how awesome will it be to have all your thoughts and reflections in ONE PLACE to come back to at any time to reflect and review.