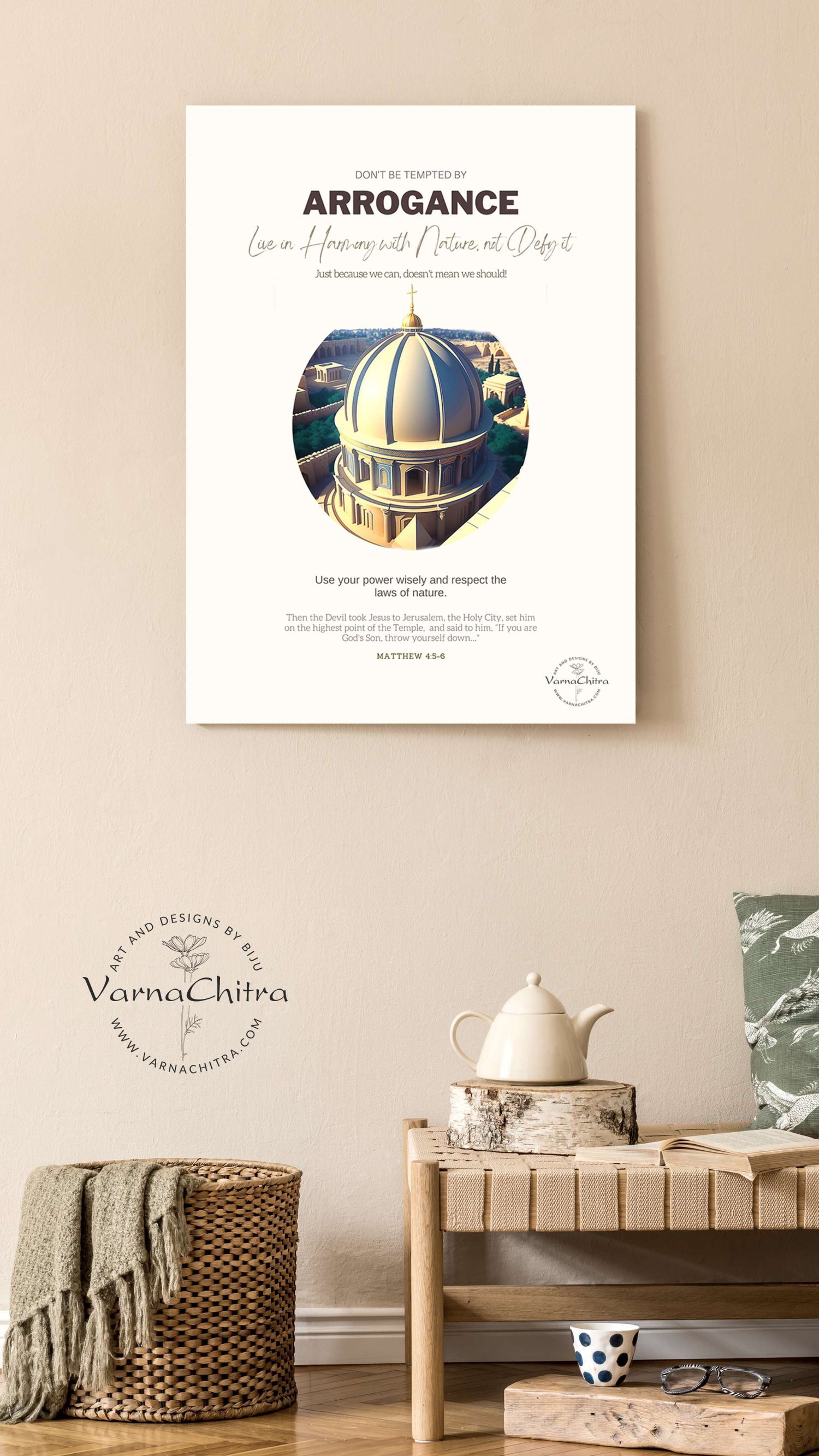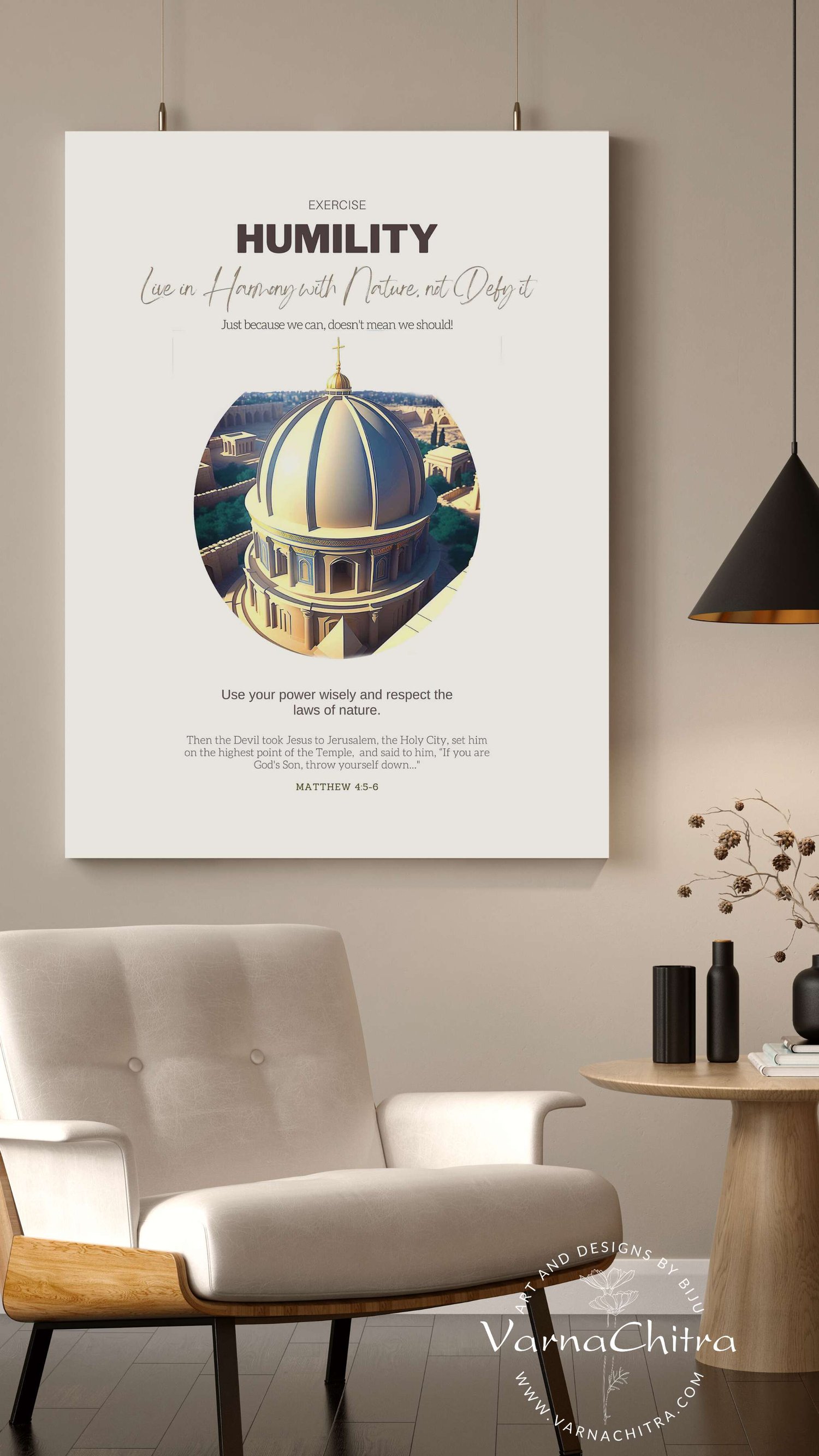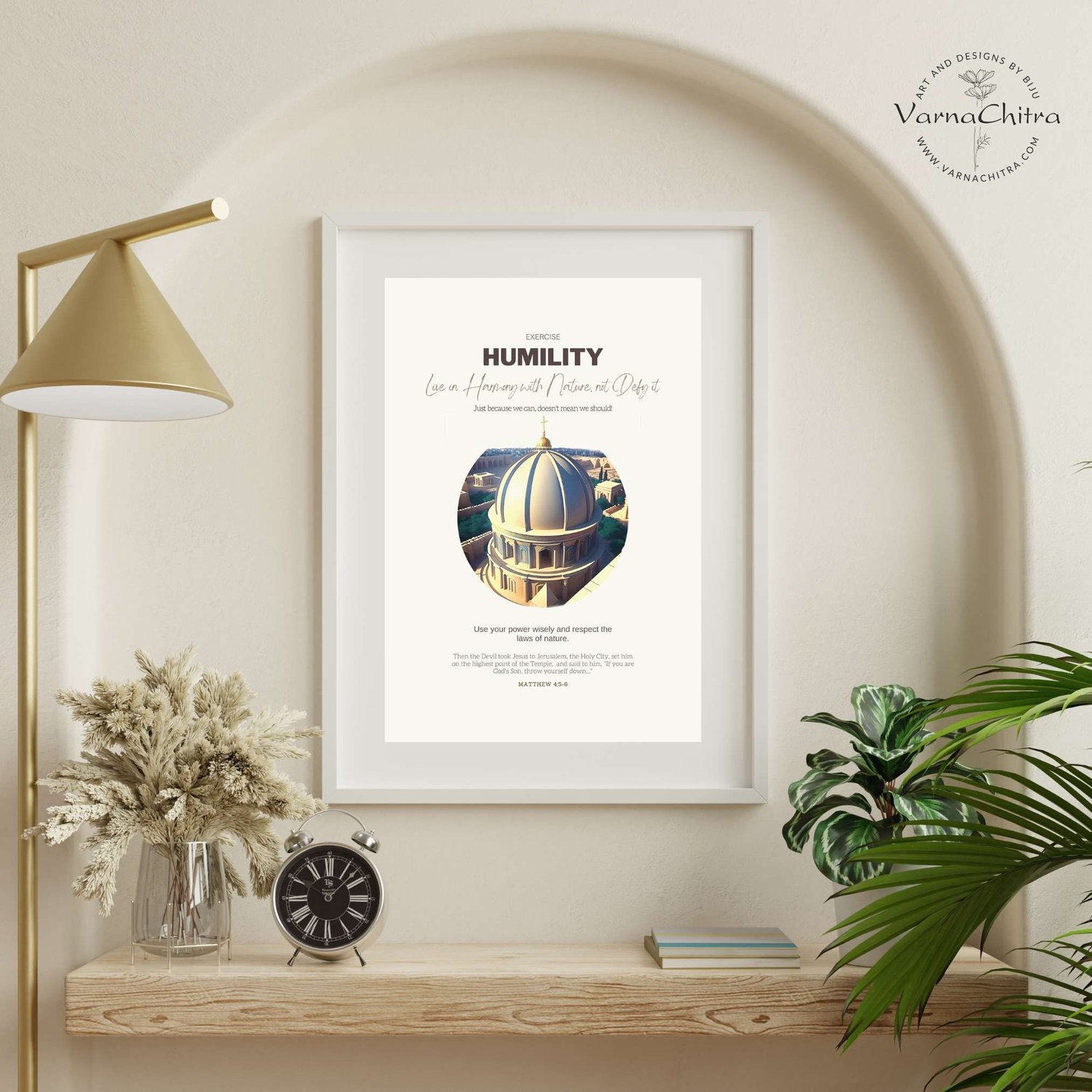 The Second Temptation of Jesus: Humility and temptation of Arrogance, A secular interpretation HQ poster download
This printable poster is inspired by the story of the Second Temptation of Jesus in the Bible, and reminds us not to give in to our arrogance or misuse our power. The poster features the message "Just because we can, doesn't mean we should. Use your power wisely and respect the laws of nature."
The design is simple and modern, making it easy to fit into any decor style. Simply download the file after purchase and print it out to add a meaningful touch to your home, office, or study space.
Display this poster as a daily reminder to exercise humility and to resist the temptation of arrogance, as well as to respect the natural order of the world. It makes a great gift for anyone seeking to cultivate mindfulness, spirituality, or simply looking for a thoughtful and unique decor item.
High resolution image 8400x12000 pixels with 300 ppi as instant download.
Upon purchase you will receive 2 png files as instant download. One poster highlights the word ARROGANCE and the other poster highlights the word HUMILITY. You may use whichever fits your taste and perspective.
Similar poster with the secular interpretation of the first and the third temptations are also available and can be used on the same wall as a triptych.
Use the downloaded files for customized printing and framing at any of the online printing and framing services like shutterfly, canvaschamp etc. You may also utilize the service of your local printing and framing shops.
THIS ITEM IS A DIGITAL DOWNLOAD ONLY. NO PHYSICAL ITEM WILL BE SHIPPED.
YOU WILL GET 2 PNG FILES OF SIZE 28x40 inches with 300 ppi AS A DIGITAL DOWNLOAD.
The file can be easily resized to
24x36 inches(2:3 aspect ratio) and below
24x24 inches (1:1 aspect ratio) and below
18x24 inches (3:4 aspect ratio) and below
16x20 inches (4:5 aspect ratio) and below
11x14 inches
A3 (ISO) 11.7x16.5 inches
No watermark or signature on the download.
You can contact me for any other size after purchase.
For personal use only. No commercial use permitted.