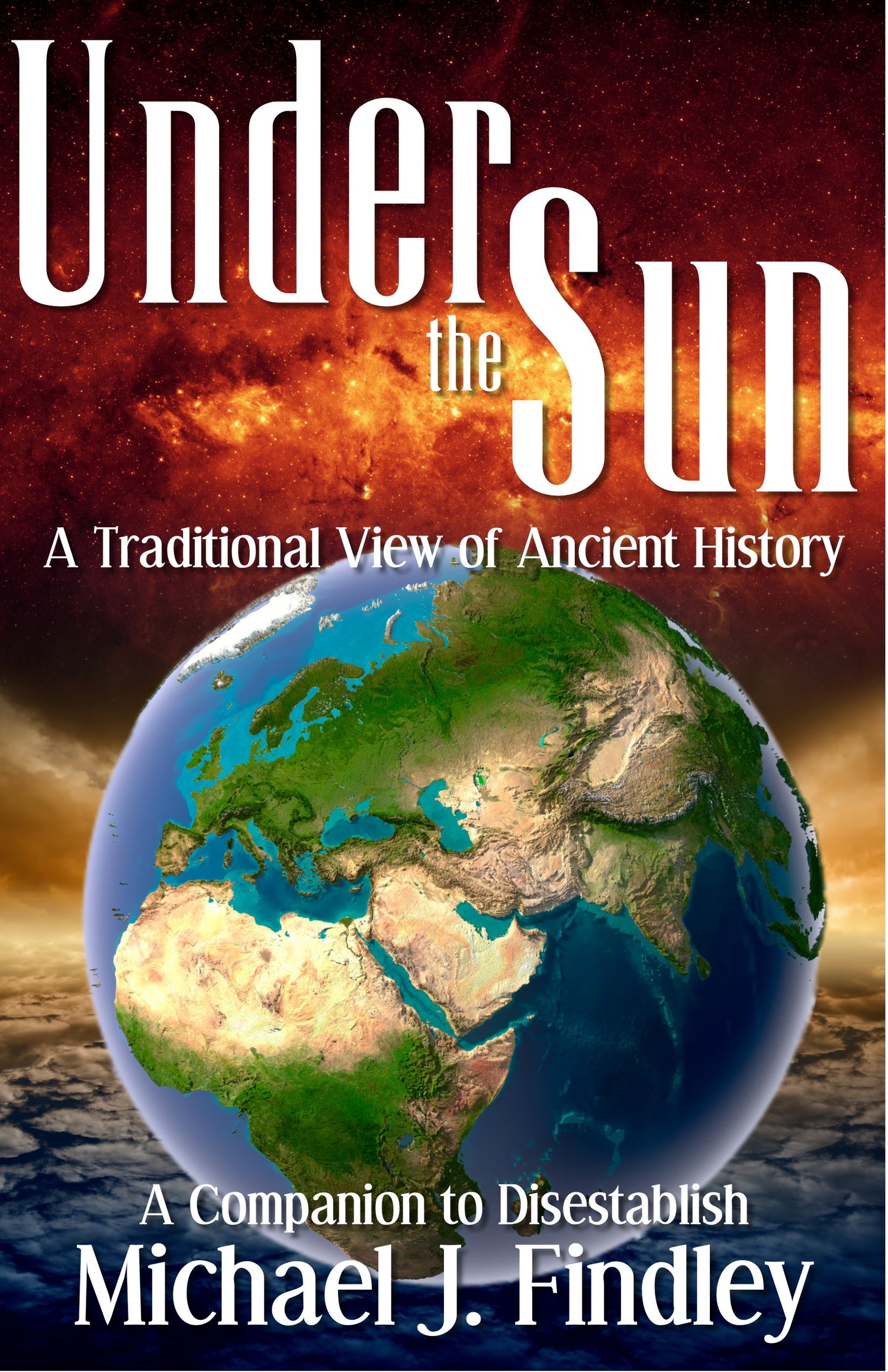 Under the Sun: A Traditional View of Ancient History
On Sale
Civilizations all over the earth share architecture, building methods and materials, knowledge of astronomy, layout of cities, and even worship the same gods and goddesses by various names. Human civilization began as unified culture at Babel. Secular Humanism is incorrect with its belief that these people were incapable of advanced technology.

Believers in ancient astronauts are closer to the truth, but the Scriptures unmask these creatures as unclean spirits or demons, not friendly, helpful visitors from other planets.
Secular Humanists acknowledge the problems with the conventional Egyptian dating scheme (CC or Conventional Chronology), but reject the solutions provided by the Flood and the Exodus.