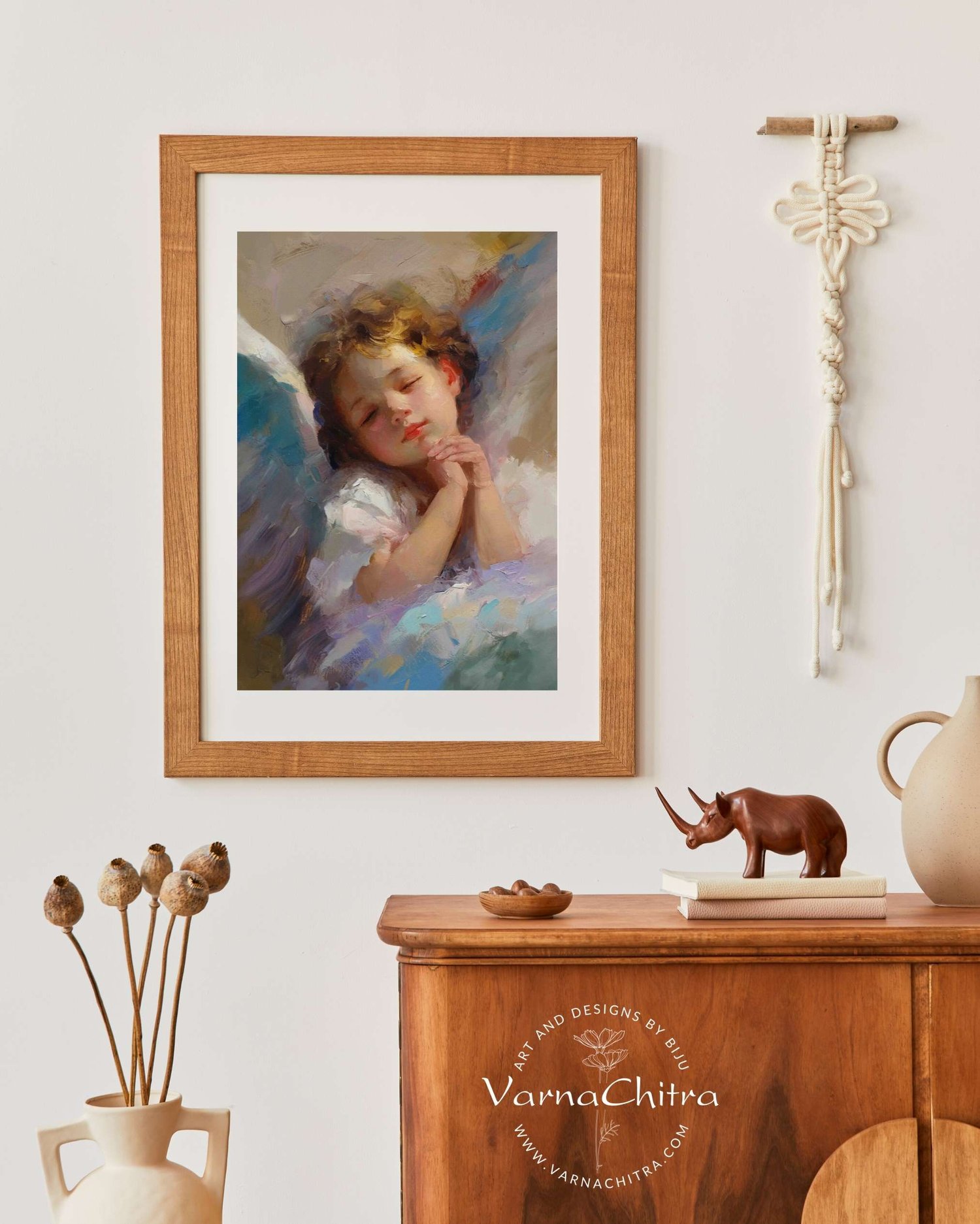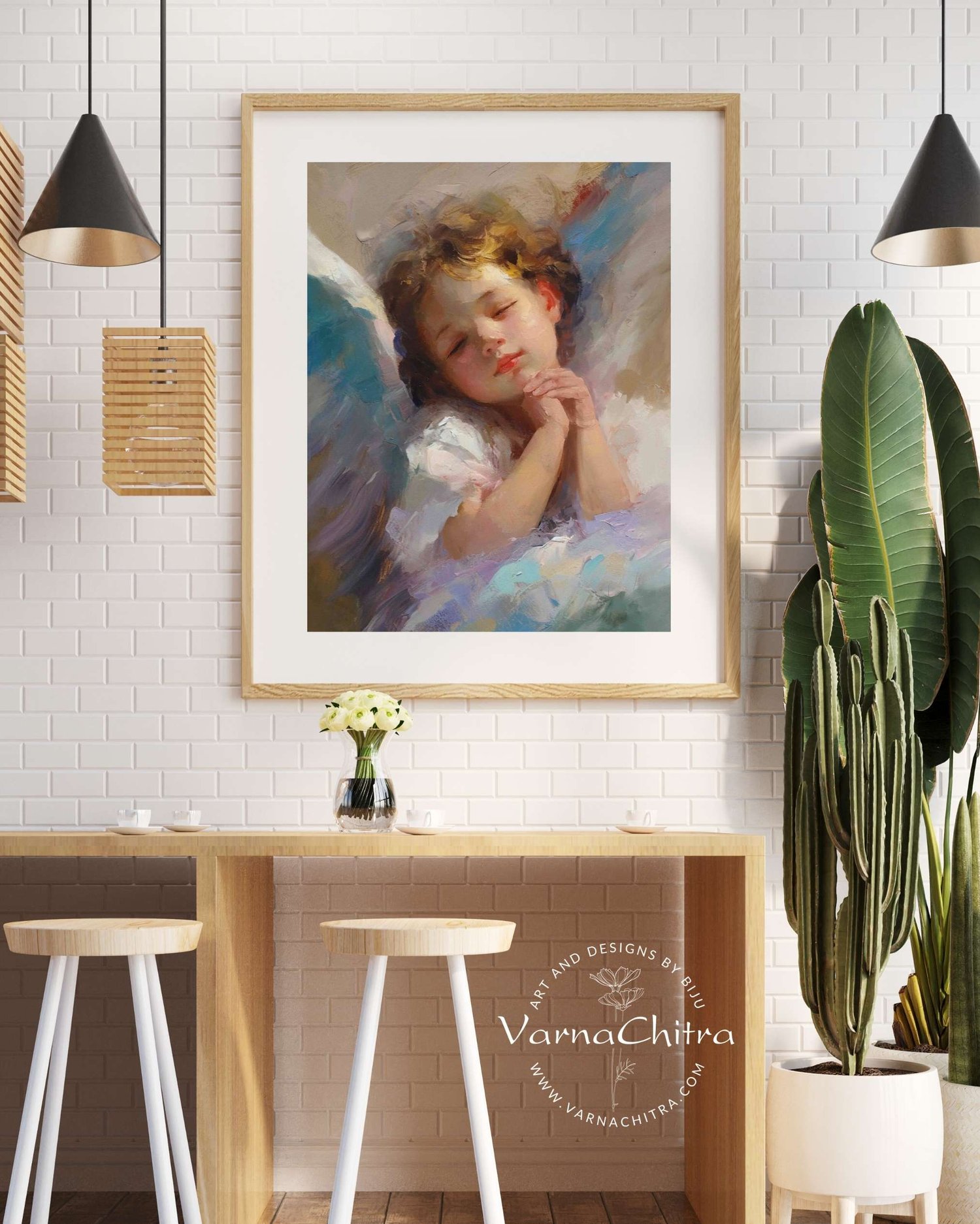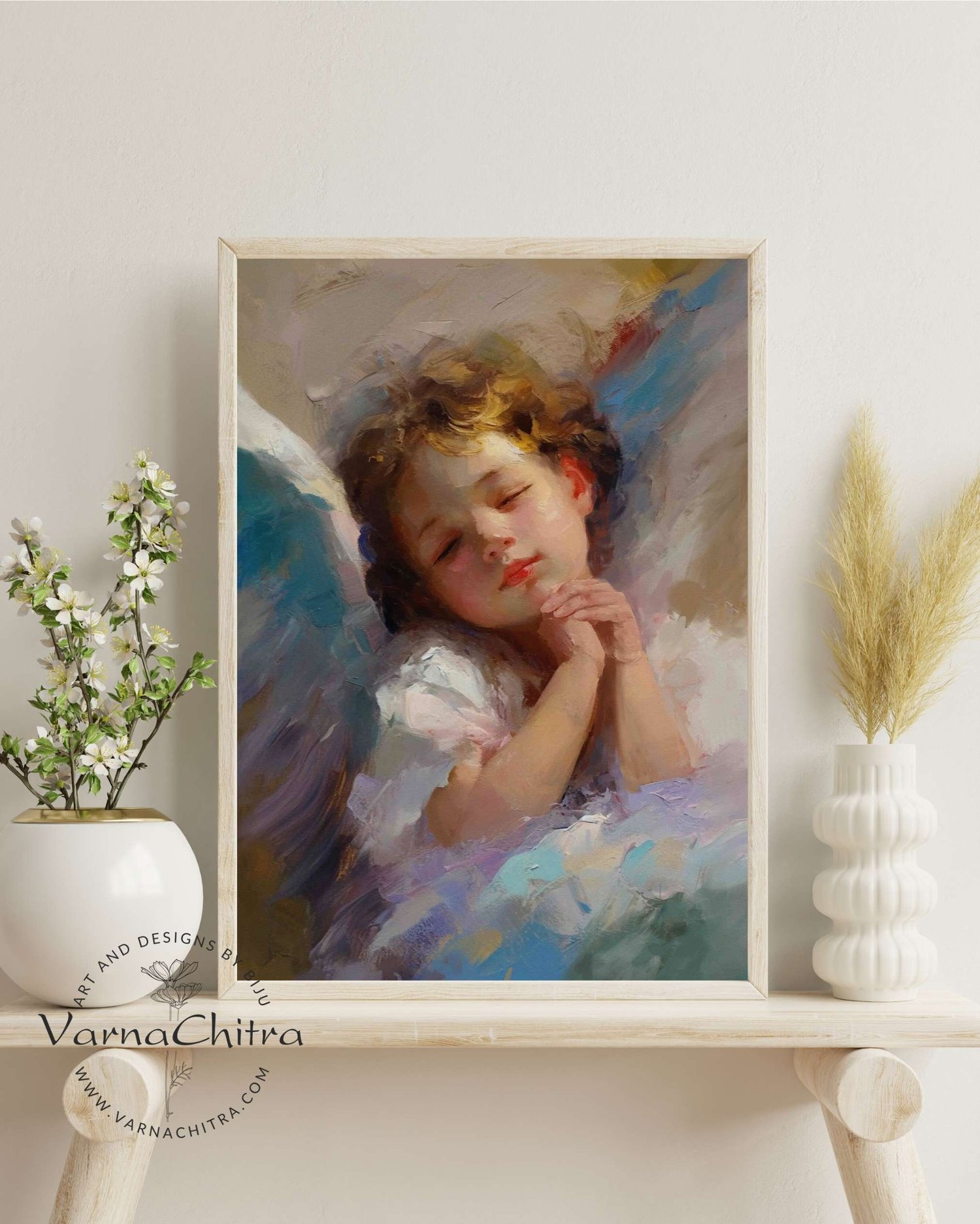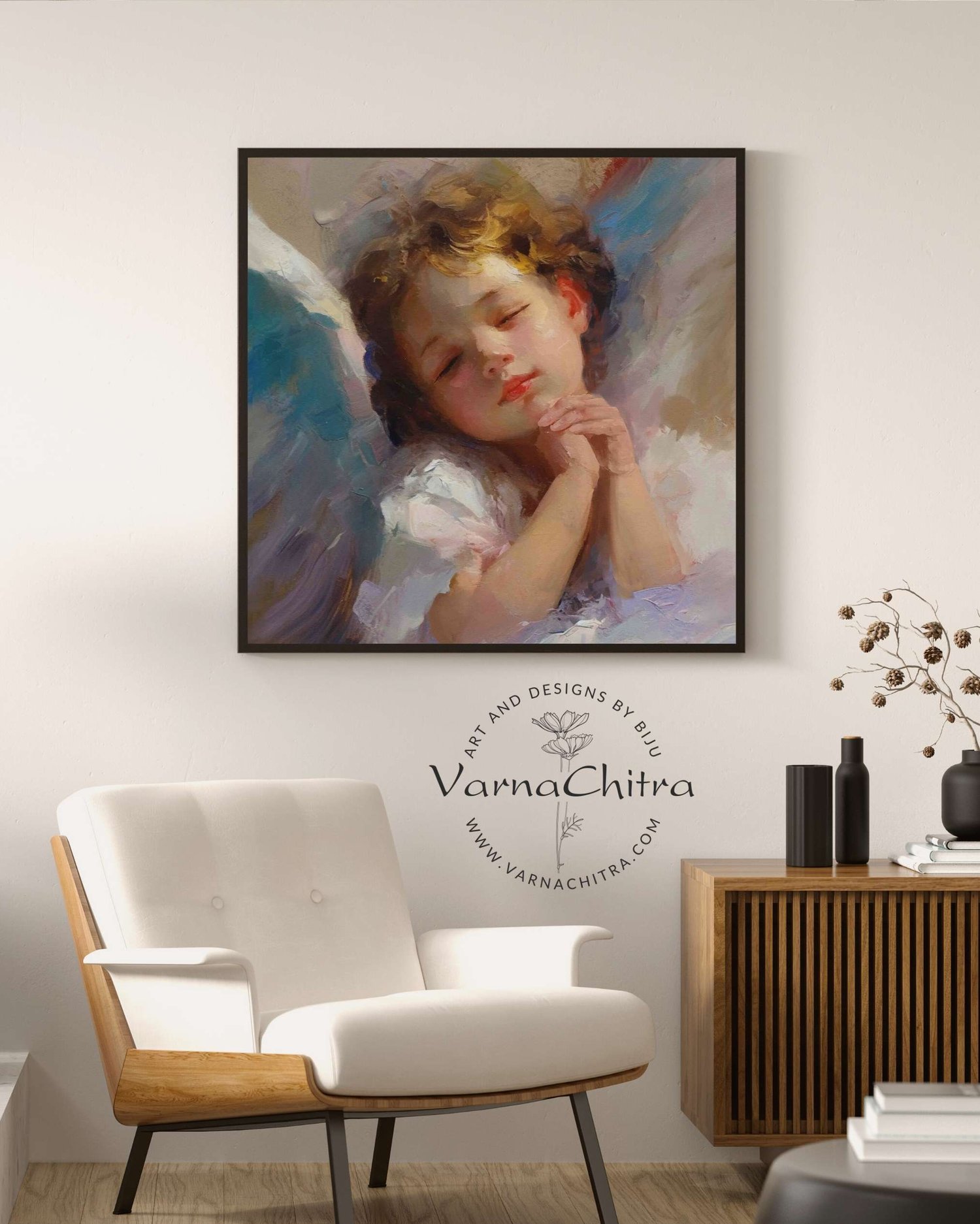 Cute Cherubic Angel 4 in Impasto Oil Painting Elegant Classical Art with Artistic Brushstrokes Impasto Large Size Printable Download
This artwork portrays a cherubic angel in an impressionistic style, skillfully capturing their essence with thick, impasto brushstrokes. The angel's elegant and graceful figure emits an undeniable aura of innocence and purity. Soft and refined hues dominate the color palette, comprised mainly of muted pastels and warm, earthy tones.
The brushstrokes exhibit rich textures that enhance the painting's depth and dimension. The layers of thick paint add a sense of three-dimensionality, as if the angel is emerging from the very canvas.
The overall effect of this piece is one of serenity and beauty, with the angel symbolizing peace and tranquility. Its aesthetic appeal is captivating, resonating deeply on an emotional level. This mesmerizing creation would make a stunning gift suitable for any occasion.
Very suitable for children's rooms and best gift idea for children.
Upon purchase you will receive 1 jpg file as instant download.
Use the downloaded files for customized printing and framing at any of the online printing and framing services like shutterfly, canvaschamp etc. You may also utilize the service of your local printing and framing shops.
THIS ITEM IS A DIGITAL DOWNLOAD ONLY. NO PHYSICAL ITEM WILL BE SHIPPED.
YOU WILL GET 1 JPG FILE OF SIZE 32x48 inches with 300 ppi AS A DIGITAL DOWNLOAD.
The file can be easily resized to
24x36 inches(2:3 aspect ratio) and below
24x24 inches (1:1 aspect ratio) and below
18x24 inches (3:4 aspect ratio) and below
16x20 inches (4:5 aspect ratio) and below
11x14 inches
A3 (ISO) 11.7x16.5 inches
You can contact me for any other size after purchase.
For personal use only. No commercial use permitted.